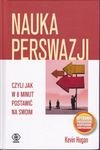 Poland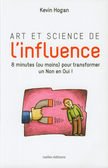 Canada
Brazil
Choose an Influential Speaker!
Known and recognized around the world - The Science of Influence: How to Get Anyone to Say Yes in 8 Minutes or Less has been translated into numerous languages. Kevin Hogan has brought his message that influence exists in EVERY communication just about everywhere around the world!
The Science of Influence™ Seminar is recognized around the world as the seminar that delivers incredible results for people who influence.
Each licensee delivers The Science of Influence™ Seminar for a fraction of the cost of what the originator charges!
Your group will learn:
The Conscious Mind vs. The Unconscious Mind
The Most Unknown and Most Important Factor of Change
The First Impression
What Can Be Learned About Influence From Speed Dating?
Keys to Rapport
Non Verbal Rapport Building Skills
Optimizing Your Persuasive Message
The Pivot Point of Persuasion
New Principles of Influence
Mastering Omega Strategies
MORE!
No one has more information for your group than the licensees (speakers) that deliver The Science of Influence™ Seminar.
The popularity of the book, continues to be strong several years after it's release. Imagine that! Businesses, groups, associations, meetings, conventions, classes around the world continue to reap the rewards of Kevin Hogan's work today.
Korea

Japan
Romania
Contact Your Speaker Today
Contact our speakers and trainers to get the best information at a more than reasonable price. Ask your licensee to make the original "Participant Manual" part of the package they present to your group! The manual is personally designed and updated by it's creator, Kevin Hogan, Psy. D. The material is unique to this program, literally no one has everything your speaker will.
Whether you are looking for someone to deliver a keynote or a one day training, these high energy, high content speakers give your audience immediately applicable material to their business and life. Ask your speaker about break-out sessions and teleseminars. Some of our speakers are highly skilled personal coaches.
From Scotland to Canada, New York to Korea...no one can match the information, the knowledge, the power of your Science of Influence™ Seminar licensee. Click here to see who is nearest you!
Read more for full details if you would like to become a Science of Influence™ Seminar Licensee
Network 3000 Publishing | Kevin Hogan