Your Subliminal Edge:
The First Factors that Cause Successful Subliminal Persuasion
By Kevin Hogan

Page 5
Factor Six: Placement Matters
The location of the photo of the car accident with mourners matters, as well. If it's on the desk...that's manipulative and you just killed the sale. People do not OVERTLY wish to be manipulated. (The antithesis is an entirely different article.)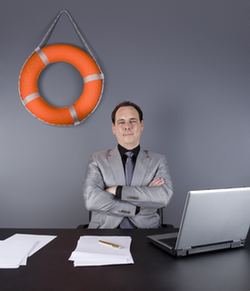 If it's on the side wall and visible but not standing out when the people walk in, then it does it's job.
This is the beginning of effective use of subliminal messaging.
Should YOU be worried about being manipulated by subliminal messages targeted at you?
I'm not.
The research shows that almost no one uses subliminal or supraliminal imagery effectively. There's plenty of attempts, but most are seen as manipulative and that just causes the "No!" response faster.
With your permission, I'd like to show you a program I made that is pretty cool. It doesn't have subliminal images in it...but if I made another one like it...I might....and I'd tell you in advance!
---

Changing Minds with New Mental Technology is now required. This is the Genesis of that Mental Technology.
Covert Influence: The Hidden Persuaders… Strategies No One Has Ever Even Thought Of
The research unveils what works and what doesn't, and I'm ready to share it with you…

Are you ready for it? Study after study shows that tapping into human emotions is tantamount to success!

What are the details?

On 7 CD's, you can listen again and again to burn these new concepts, skills and tools into your mind.

Never before released on audio or in book form, this information is freshly tested and scientifically validated.

If you remotely wonder if that statement is correct, think about all of the money major corporations spent on advertising, marketing, promotion, sales and they are now bankrupt.

...It takes specialized knowledge and "digging deeper" to get where you need to go these days...

Getting people to "yes," has never been more difficult in your lifetime than it is today. It's going to be more difficult as people's innate defense mechanisms create a shell around their decision making faculty.

...What Does This Mean for You?

"Delay", "wait", "not yet", "being careful", "I'll think about it", and all of the other "tomorrow" messages are emanating from all directions.

I tried to fit this on 6 CD's so it would fit the containers we invested in.

No luck! (Fortunately for you.)

This is a lot of information and it just got a little bigger than I guessed.

How "good" is this program?

It's on par with my best work.

No one else has this information except, now... you.

I want to show you one of the most surprising and perhaps one of the uncomfortable....powerful phenomenon in Covert Influence.

In fact, I want to share with you all the latest research available (well, almost all…!)

Influence Without Resistance. What's the Key Factor? You'll have most amazing, truly stunning tactics in predicting what and how your client (spouse, child, customer, read: anyone) will choose. Thus, you are a step ahead of anyone else in implementing the most powerful phenomena in consumer research today. Find out with this program!

Creating Irresistible Impulse. The button is there (for everyone); it just needs to be pushed. What are some of the irresistible impulses marketers are using on you? How can you take advantage of these tactics yourself? It's all here in this section. Kevin details the marketing phenomenon that pushes the buttons...all the way to irresistible.

Tapping into Human Desires & Emotions. With just ONE change in strategy, a non-profit organization can get 5 times the donations. What can this strategy do for you? You can't afford NOT to implement this tactic now.

Desires and Emotions… That Influence. You've heard some rumors, I'm sure about negative emotions and positive emotions in the influence process. But do you know what actually works, and what to emphasize in the process, and when? Find out once and for all!

Tribes. You've heard the term. What does it describe? How does it come into play in the influence process? Most important, how do you utilize the concept of the Tribe in order to make more sales? It's all here… Kevin explains about subgroups and how to make appeals based on whether a group is "in" or "out". This is cutting edge research that benefits you.

Covert Influence...to Control Behavior. You've seen the signs. Above the candy jar, tacked to the break room wall. Even posted on a fence, or highway. How do signs really influence? What elements should be used in signs to covertly control behavior? Fascinating new research uncovered for you!

Plus...
Number of Choices Influences...
The Power of Interruption
Surprise and Novelty Influences...
The Power of Words...and SO MUCH MORE!
Will you take advantage of this offering?
Or, will your competitor grab up his copy and start selling from under you? Do you dare put this off?
Take advantage now of this offer, it may not come your way again. This is a limited quantity pressing.
Included: Guidebook for Implementation Strategies on CD, plus 7 beautifully produced Audio CDs
You get EVERYTHING you will need to know about influencing others with hidden persuaders.
Get Your Copy of Covert Influence Now


Return: Page | 1 | 2 | 3 | 4 | 5 |


Kevin Hogan
Network 3000 Publishing
16526 W. 78th St. #138
Eden Prairie, MN 55346
(612) 616-0732

Coffee cup photo appears under license with Stockexpert. Article photo appears under license with istockphoto/kutaytanir.