Sex, Women and the Truth About What Women Think...
About Women
by Kevin Hogan

Page 5

40 men and women. Heterosexual and homosexual.

Subjects are shown images in such a way that they create a pattern on a screen.

They want the subjects to tell them the pattern and point out where it is.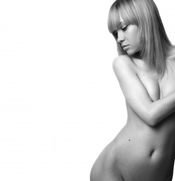 Subjects can't see the images "flash" because they are subliminal.
Invisible.
But turns out the images are not only registered, but are processed and influence behavior at the nonconscious (not to be confused with the word "unconscious" used in psychology/hypnosis) level.
Got it?
Next up...
Pattern emerges.
Subjects exposed to (but can't see as they are indeed invisible) erotic images identify the pattern. Those that are shown non erotic pictures, are much less accurate in pattern identification.
The erotic invisible images trigger pattern recognition, even though the pattern is invisible to consciousness.
More interesting: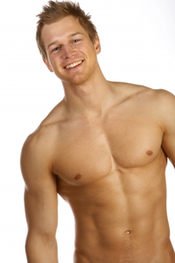 Same sex nude subliminal exposures repel attention in men, except in homosexuals.
And, for heterosexuals, after being exposed to a nude of the opposite sex, the subject does better on the OVERALL pattern recognition.
(Take that to the school board and try to get that put through..."If we just show erotic slides prior to our most difficult subjects....")
Differences between men and women?
Yes.
Both men and women were attracted and attended to the nudes of the opposite sex.
Both men and women performed BETTER after exposure to the nudes of the opposite sex.
WOW Fact: Women's performance stayed about the same when exposed to nudes of women.
Whoooaaa....
Attracted, attended, performed.
OK, now wait just a doggone cotton pickin' minute.
Everybody, outta the pool.
We have what seems to be contradictory information here.
And there's more...(!)



Continue: Page | 1 | 2 | 3 | 4 | 5 | 6 | 7 | 8 |


Kevin Hogan
Network 3000 Publishing
3432 Denmark #108
Eagan, MN 55123
(612) 616-0732