MENU

Home




For info on
How to bring
Kevin Hogan
to your Company
Motivational Speaker



© 2009
Kevin Hogan
All Rights Reserved







E-Mail Us

Kevin AT KevinHogan.com








Kevin Hogan
Network 3000 Publishing
3432 Denmark #108
Eagan, MN 55123
(612) 616-0732








Women Ruin Men's Ability To Think
Kevin Hogan
Page 1 of Part One

It's a $100 table.

That means your minimum bet for that hand of blackjack is $100. In the main casino of the Venetian Hotel in Las Vegas. One of the top 20 hotels on the planet, everything is the best at The Venetian.

I like to play at the tables in the main casino and not the VIP area because I like to wear blue jeans, and a t-shirt and tennis shoes and I really don't "fit in," in The Salone.

(Suits and ties and *lots* of staff paying attention to the players...)

The cocktail waitresses at The Venetian are almost all Texas gorgeous and born to fit the "dress" or they have their body...modified to squeeze into that outfit with a 24" or smaller waist and spacious top.

Last year I was playing two deck blackjack and I had split pairs (8's), four times. I hate eights...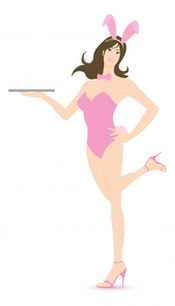 The waitress came by with my diet coke.
I had her red chip waiting.
She saw I was playing with $600 on the table and simply stood to my right (there was only one other player at the table). I knew she would be nice enough to wait until I finished my hand. The waitresses there are very sharp...and very distracting.
Sometimes it's hard to think when they are around. (It's ALWAYS hard to think when they are around.)

Continue the article to find out what happened to me...and my money.

Kevin Hogan
Network 3000 Publishing
3432 Denmark #108
Eagan, MN 55123
(612) 616-0732


Cool?
Get Coffee with Kevin.
Articles, events & more!
+ 2 Free e-books today!
E-zine delivered Mondays.

"Once again, in a world overloaded with information, this is the only email worth reading this morning. Thanks!"
James Cochrane, Coffee with Kevin Hogan reader