Beautiful Women and the Difference Between Success and Failure
Kevin Hogan

Page 2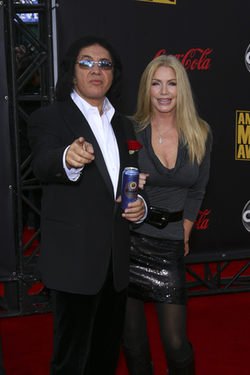 Go Gene Simmons. (It was very cool to play the guitar that he played and signed when I was at Sun Studio, the birthplace of Rock and Roll, earlier this year.)
I'm not a KISS fan. Never was. They did a few songs I liked. On the 8th Day God Created Rock - n - Roll, Beth, Detroit Rock City and some others...just not a KISS fan. However, I do find Simmons fascinating....
KISS was bizarre to me. But I alwaysrespected their ability to not only have built a fiercely loyal fan base, but to have that multigenerational fan base 30 years later.
And no one in music except McCartney has made more money than Simmons, ever...why?
Why?
Simmons had the 10 K. Easy.
He had the raw talent. Easy.
But he has the same thing Mc Cartney, The Edge and Jimmie Page have.
...the same thing that Elvis, Elton John and Madonna have (had).
Something you *must* have to succeed...something that you can invest ONE DAY into working on and *have it!*
Talent matters.
Time In matters.
But what matters most is....
Hang on so the drill goes deep into the inner recesses of your mind...it's moving down as you read....
The World Wants to Know....
I did a quick check yesterday to see what people were listed in the Top 500 searches on google since September 1. In other words, who is the world fascinated by...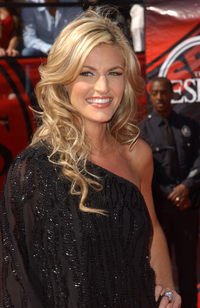 The list began with Erin Andrews. (This will pass after everyone has seen the voyeuristic video). And Megan Fox.
Those two are head and shoulders the most searched for.
Then comes Kim Kardashian, Jessica Alba, Jessica Simpson, Jennifer Anniston and Angelina Jolie - whose combined searches equal Andrews plus Fox.
There is then a cluster of women (Britney Spears, Vanessa Hudgens, Trish Stratus, Vida Guerra, Emma Watson, Carrie Prejean, Jenna Jameson, Pamela Anderson and a few others.)
Oh...men in the top 500 searches at google this autumn?
Yes. There were two. Michael Jackson and Billy Mays. Both of course, no longer living. I prefer to avoid death as something to "model" or use as a core factor for achievement....
The Top 500 searches on google listed 30 women, 2 dead men, and 1 fictional character (Harry Potter).
So how can YOU have what those 30 women have? (Especially if you are male or alive?)

What is the single most important factor to YOUR personal success? ...



Continue: Page | 1 | 2 | 3 | 4 |


Kevin Hogan
Network 3000 Publishing
3432 Denmark #108
Eagan, MN 55123
(612) 616-0732

Photos appear under license with PRPhotos.