Subliminal Persuasion:
From Lab to the Street
Kevin Hogan
Part One of Two
It is absolutely mesmerizing.
It's the most feared form of mind control.
It could be something as simple as the idea that messages played backwards on a record album could have influenced people to kill themselves.
Did they?
The hit show "Love," at the Mirage in Las Vegas is 100% Beatles and there is one "new song" in the show. It's Nus GniK.
That's Sun King...backward. It's also interesting that the "song" sounds quite mellow and rather pop-ish cool!
But does this mean that the lyrics of Nus GniK played...well...as they were played in 1968 do anything to anyone?
What about those ice cubes in the glass from that old ad where you could see a woman or a phallic symbol if you looked closely enough. Certainly that's covert hypnosis?
Did that make anyone buy the alcohol?
Is there something YOU can be doing that would be out of the awareness of someone that would dramatically influence them to the point they would kill themselves or engage in activity with someone of the opposite sex?
What about something as simple as buying products or services from you instead of your competitor?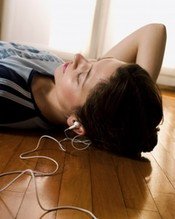 What about those audio subliminal tapes I bought when I was in college? Pathways to Prosperity and similar by that then-famous guru who I can't remember the name of now... or even Tony's subliminals with the hypnotic stylization layered over the tracks. Did they work?
And what of the controversial new video technology where subliminals are being generated on computer screens and televisions. What's possible there; and can it really be replicated?
Ice cubes? Invisible women? Audio? Video?
OK, let's start answering the questions and let me show you SPECIFICALLY what to do and what you CAN do with ease to subliminally influence others and use covert hypnosis....and what you can save your time on because it doesn't work?


Continue: Page | 1 | 2 | 3 | 4 |

Kevin Hogan
Network 3000 Publishing
3432 Denmark #108
Eagan, MN 55123
(612) 616-0732

Photos appear under license with Stockexpert.

Cool Article?
Get Coffee with Kevin.
Articles, events & more!
+ 2 Free e-books today!
E-zine delivered Mondays.

"Every week, Coffee with Kevin Hogan is a must read. I particularly liked your article on the Can-Doers and the No-Doers. Thanks!"
Sharon McGann, Sydney