Attraction's Irresistible Impulse
by Kevin Hogan, Psy. D.
Author of Irresistible Attraction: Secrets of Personal Magnetism

What really attracts people?

Forget the politically correct stuff.

Could it be true that love is really an addiction?

Here's the question you really want the answer to, right?
Who ends up with who and WHY?!
Today we go to where we haven't gone before. Let's find out how that goofy looking guy ended up with that amazing girl and find out how the selection process really works.

Most of this I've been saving for my next book. First, a quick bit of background and then a foretaste for you ...

It all started in 1999.

I proposed the rather controversial idea of Speed Dating to Rhonda at Discover U in Seattle and got much the same response as I got when I proposed it to Kirsten at The Learning Annex, in Minneapolis.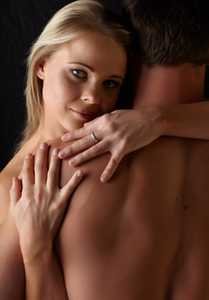 They both said, "yes," and were truly curious as to whether such an event could possibly draw people. They both loved it and were far more certain it would be profitable for their programs.
The idea was simple and I didn't come up with it. I was second.
There was a guy in New York doing it for an exclusively Jewish group. I believe he was the only person in the country doing Speed Dating, and I don't recall what he called it.
Sure enough, we filled the room and helped popularize not only a trend, but a very ideal laboratory for observing interactions between men and women with the explicit intention of dating/relationships.
At the time I was researching for my book, Irresistible Attraction, and this was simply a great idea.
Today, Speed Dating is pretty hot. Speed Dating isn't like "Covert Hypnosis", "Law of Reciprocity", or "Master Persuader", where I actually coined the phrase and "invented" the thing. But this turned out to be just as important and maybe more so, because where it has gone has been so influential to explaining WHY we behave the way we do.
What I learned in meticulous tracking of the results of Speed Dating Events (evolved with my partners Nancy Conger, Mary Lee LaBay and Katherin Scott, who all helped develop what would eventually become an international phenomenon) changed how I thought about attraction and relationships forever.
And we had no idea that these early events would change a lot of research models in the field of Social Psychology.
What is Speed Dating?
Speed Dating - a quick synopsis. 20 men, 20 women. Same big room. Women remain seated in their chair while the men rotate from woman to woman and "date" her for 7 minutes, then switch to the next woman, upon the group leader's command.
At the end of each "date", both people write "yes" or "no" on a 3 x 5 card. We would give each person a blank envelope with cards (or not) at the end of the night with the people who BOTH had "yes" written down, so they could connect again the next day.
I'll spare you the statistics and give you some of the results interwoven with results from other research on what causes that Irresistible Impulse ....
The first finding was rather important ... it is about sex appeal.


Sexual Attraction?: Page | 1 | 2 | 3 | 4 |



Follow Kevin Hogan on Twitter!
Kevin Hogan
Network 3000 Publishing
16526 W. 78th St. #138
Eden Prairie, MN 55346
(612) 616-0732

Photos appear under license with Stockexpert and PRPhotos.