MENU

Home








For info on
How to bring
Kevin Hogan
to your Company
Motivational Speaker



© 1995 - 2014
Kevin Hogan
All Rights Reserved







E-Mail Us

Kevin AT KevinHogan.com








Kevin Hogan
Network 3000 Publishing
3432 Denmark #108
Eagan, MN 55123
(612) 616-0732








Deception: Who Deceives and Why Do People Lie?
by Kevin Hogan

Page 2
Women and Infidelity
A fascinating piece of research out recently shows that in large random groups of women who are hooked up to a (fake) lie detector admit infidelity to researchers more than twice as often as those who simply volunteered to take part in an anonymous questionnaire study.

Up until about 10 year ago it was commonly taught that about half of men and a quarter of women...got into trouble...outside of their own relationship.

The argument was that it was far fewer women engaging with a larger population of men.

This I never bought into and in fact it is not correct.

The raw math and logistics doesn't work when you think about it from the perspective of modeling the behavior.

And now we know.

The answer is in the reporting.

And of course we constantly learn more about how men and women really believe and how they communicate that information to them-Selves.

This brings up all kinds of interesting questions you want to know the answers to...like, "how do we know when people are going to be honest with me?"
The Honor System with Eyes
Ever see those "honor system" candy boxes around your office or in your building? You know.... where you can buy a Reese's or a Hershey's or Kit Kat and pay 50 cents into the cardboard container...all on honor?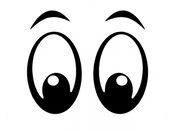 Turns out that if the vendor puts a poster of eyes watching over the candy box, more than TWICE the amount of money per item, ends up in the box at the end of the week. Cheap investment to induce honesty.
How might you use that at home and at the office?
Think about it...
Deception and Children
Now there's a lot of deception emanating from children as well.

We teach our kids to become good at deceiving.

On purpose.
"Yes Grandpa, that's a wonderful Christmas present...thank you so much."
(Grandpa is terrible at Christmas shopping, but my son has been instructed well to show kindness....just like yours.)

And it goes beyond that. We teach our kids to lie to everyone...and then of course demand that they tell us the truth.... creating a world that the pre-8 year old can't comprehend as they haven't totally separated from you as a parent in their identity ...thus making you a "you know what" in their mind too....permanently.

The psychological schema (predictable pattern of often less than useful behavior) that develops from this is called "mistrust." All for another day.



Continue: Page | 1 | 2 | 3 | 4 | 5 | 6 |



Kevin Hogan
Network 3000 Publishing
3432 Denmark #108
Eagan, MN 55123
(612) 616-0732

Photos appear under license with Stockexpert.

Cool Article?
Get Coffee with Kevin.
Articles, events & more!
+ 2 Free e-books today!
E-zine delivered Mondays.

"I have been receiving your newsletter for a couple of years now as well as several others. Over that time, I have 'weeded out' most. I have purchased some of your products and believe you are the 'real deal'. Your insights and the wisdom you impart have been, are, and will be invaluable. Many thanks."
Mark Estlick, Seattle, WA