The Antidote for the Pain of Rejection
by Kevin Hogan
Page 5
Rejection and our Physical & Emotional Health
Rejection has varying effects on us both emotionally and physically. Taking a closer look at the process that we undergo in these stressful situations, rejection can lead to severe negative effects in people's lives.

If you think back you can probably pinpoint several times in your life where you have been affected by rejection to the point of emotional distress and possibly even to the point of physical pain or other health problems.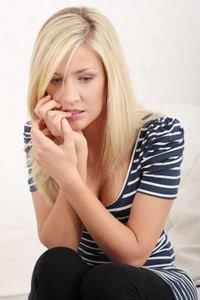 Maybe the increased aggression that you were feeling (as a direct result of the rejection) made you experience one or more things like anxiety, depression, strange illnesses that had no apparent physical cause....
The effects of rejection in our lives can lead to an increased risk of all types of health problems and can lead to further devastating tolls on your health and in our lives. But it doesn't stop there.
Rejection And It's Relationship To Your Self-Esteem
Let's take an in-depth look at how rejection affects your self-esteem and how those effects keep us from taking the steps necessary to creating success in your business or personal lives.

Rejection and your self-esteem work together to shape your life in both positive and negative ways. The workings of rejection play out against your inner happiness, your family life and in your business or career.

Rejection is a very complex piece of the pie of life.

Once you truly understand what it is and how it affects your self-esteem, you can learn how to use rejection and it's warning signs as tools to enhance rather than destroy your personal and business life as well as the lives of those around you.

Take a look at your life…
What rejection do you personally face?
What rejection have you faced in the past?
Remember how it felt?
Do you struggle with it daily in some area of your life?
Let me ask you a question. When rejection is about to happen to you, does your body give you specific WARNING signs? Do you feel a "gut warning?"

Of course you do.
You can FEEL it coming.
You know...
EXCEPT YOUR FEELINGS AREN'T ALWAYS RIGHT!!!!!
Do you feel yourself backing away from the situation…
Withdrawing…
Shutting down… hiding the "Real You"?
Sometimes you probably even wonder why they said YES THEN, "NO."

You find yourself in a situation where you can shine… your moment to step up to the plate and let 'em see what you've got… what you're all about… what you're capable of… and "BAM"… you blow it!

You felt the fear of possible rejection and it zaps you back into your comfort zone. It keeps you from victory… from success. You strike up a conversation hoping you'll fit into a group you've just met while on a business trip and you realize that some of the group members' successes and track records are miles ahead of you… and…"Bam"… you freeze!
What if they realize that you're a rookie?
What if they ask you something that you don't know?
What if they decide they just don't like you?
You've heard these responses in your head over and over before… same words… different situations. (Sometimes you do this to your self - sabotage your self with thoughts of rejection that haven't even happened yet, and the threat is ONLY in our minds!)

What you felt is the impending threat of possible rejection being measured by your built in "Rejection Radar", otherwise known as your "Sociometer".

Each of us has one of these "personal rejection radars" and it tells us that rejection is possibly on the way. This radar, allows us to prepare - to arm ourselves with the defenses that our internal self has in place to help protect our self-esteem.

Want to know more about this "radar"?



The Radar...: Page | 1 | 2 | 3 | 4 | 5 | 6 |



Kevin Hogan
Network 3000 Publishing
3432 Denmark #108
Eagan, MN 55123
(612) 616-0732

Photo appears under license with istockphoto/b-d-s.