MENU

Home




For info on
How to bring
Kevin Hogan
to your Company
Motivational Speaker



© 2010
Kevin Hogan
All Rights Reserved







E-Mail Us


Kevin AT KevinHogan.com






Kevin Hogan
Network 3000 Publishing
3432 Denmark #108
Eagan, MN 55123
(612) 616-0732








Hit Their Hot Button
Sales and Marketing Secrets
by Kevin Hogan

Page 7
Market to Real People (Because They Are...!)
These are REAL PEOPLE, with real feelings, real pain.

You either have ways you can be useful and helpful to this person, or you don't.

No one else will tell you this because it's much easier to see "a list" as a group of people who you "close" or whatever.

Screw that.

Do business with real people.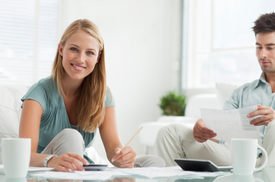 Because you are doing business with REAL PEOPLE, just about everyone who does business with you, will at least read the first message you send to them and make up their minds about you based on that first e-mail. Knowing this, doesn't it now seem obvious that your first email is the most important and that you should do everything in your power to make sure people have the right "picture" of you and your intentions in their heads so they don't draw their own conclusions about you?
Letting people draw their own conclusions is almost never good.
Because they didn't learn in school HOW to draw their own conclusions, all that happens is a gut reaction in people and that initial reaction is pretty random.
Don't be random.
Be real.
Let people see that, know that, feel that, think that and then be DIFFERENT from your competition.
The BEST and FIRST place to be different is in WHO YOU ARE AS A PERSON.
Next time, we'll pick up on six more cool strategies…
---

Attend an online e-course with Kevin Hogan!

Learn about Kevin Hogan's Internet Marketing & Business Building E-Course

Details:
About Internet Marketing & Wealth Building





Return: Page | 1 | 2 | 3 | 4 | 5 | 6 | 7 |

Kevin Hogan
Network 3000 Publishing
3432 Denmark #108
Eagan, MN 55123
(612) 616-0732

Stock photography on this page appears under license agreement with istockphoto.com/londoney & Stockexpert.com.

Cool Article?
Get Coffee with Kevin.
Articles, events & more!
+ 2 Free e-books today!
E-zine delivered Mondays.

"Every week, Coffee with Kevin Hogan is a must read. I particularly liked your article on the Can-Doers and the No-Doers. Thanks!"
Sharon McGann, Sydney