MENU

Home




Bring Kevin Hogan
to your Company
Influential Speaker






© 2012
Kevin Hogan
All Rights Reserved
















E-Mail Us


Kevin AT KevinHogan DOT com







Kevin Hogan
Network 3000 Publishing
3432 Denmark #108
Eagan, MN 55123
(612) 616-0732








Persuasion Mastery
An Interview with Roberto Monaco

Page 6

I know itís a lot of information here but 1-10 I want to make sure you guys have it to master magnetic persuasion in your presentation.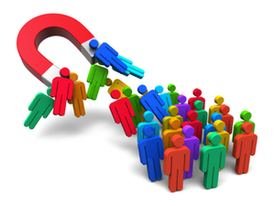 Iím going to review here:
1. Powerful opening.
2. Pre-frame your content. Give them the reasons. Tell a personal story.
3. Define the problem using market data. After using market data you make relevant to them. You create me too. Me too, I have this problem. Me too, Iím not alone.
4. Induce the pain by asking questions to make really, really strong.
5. Release the pain by changing your voice, by asking a question, by controlling their focus, by telling a story.
6. Create beautiful scenario, create hope; not fake hope, real hope. If they do it you future pace them. If they do it life will be better.
7. Anchor your solution. How long is the solution? Depends on how long they have to stick. You can give the whole solution, just half the solution, just a piece of the solution.
8. Prove it, create product stories.
9. Pre-close where you summarize the key learningís, you overcome objections.
10. Close where you give a specific call to action. I want you guys to do this. Then I leave them the high note by telling a story, a short metaphor or quote and I close again and Iím done.
I do this in 5-7 minute video where Iím not in a keynote.
Kevin ... Thatís the whole thing isnít it, because it does work in a video and it does work when youíre live on stage.
Roberto ... I use this formula, I can do the whole process in 5-6 minutes, I can do an 18 minute video, and I can do it in a 2 Ĺ hour keynote. Thatís the science here and the art becomes how long you have your audience, your outcome. You see how many things I learn. I want to talk about Ė if youíre on the call right now I want everybody to go to this because this will change your life.
Next week I would like to share with your readers how I used a strategy you gave to me that generated an extra $2,000,000 in business.
Kevin ... That sounds like a good place to end for today!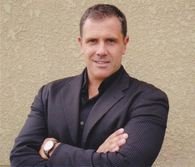 Roberto Monaco has been a full-time speaker, coach and trainer since 2002, and has conducted more than 2,500 presentations for corporate America. He has worked with the Anthony Robbins Companies for 5 years and was the top producer and revenue generator in the country from 2004 through 2007. From 2005 through 2007 Roberto was hand picked by Tony Robbins to coach and train all of the other sales people at the Anthony Robbins Companies on the art of presentations and influencing from the front of the room.
Roberto has advised and consulted with Fortune 500 companies, executives, managers and sales professionals in the areas of Peak Performance, leadership, psychology of achievement and sales. He regularly conducts training sessions for some of Americaís top companies including Toyota, Ford, Remax, Coldwell Banker, Prudential, Century 21, City Bank, Marriott, American Express Financial, Bank of America and Washington Mutual.
Roberto is originally from Porto Alegre, Brazil and conducts workshops and training in three languages: English, Portuguese and Spanish. He has a graduate degree in Marketing and holds an MBA from National University.
---

Attend an online e-course with Kevin Hogan!

Learn about Kevin Hogan's Comprehensive Wealth Accumulation E-Course

Details:
About the Wealth Accumulation E-course




---

Return: Page | 1 | 2 | 3 | 4 | 5 | 6 |


---


Kevin Hogan
Network 3000 Publishing
3432 Denmark #108
Eagan, MN 55123
(612) 616-0732


Article photo appears under license with istockphoto/scanrail.





Not a Subscriber to Coffee with Kevin Hogan yet? Get the whole scoop on business and personal relationships and influence.

"I have been receiving your newsletter for a couple of years now as well as several others. Over that time, I have 'weeded out' most. I have purchased some of your products and believe you are the 'real deal'. Your insights and the wisdom you impart have been, are, and will be invaluable. Many thanks."
Mark Estlick, Seattle, WA