MENU

Home




Bring Kevin Hogan
to your Company
Influential Speaker






© 2012
Kevin Hogan
All Rights Reserved
















E-Mail Us


Kevin AT KevinHogan DOT com







Kevin Hogan
Network 3000 Publishing
3432 Denmark #108
Eagan, MN 55123
(612) 616-0732








The Persuasion Masters:
The Million Dollar Conversation
An Interview with Roberto Monaco (Part 2)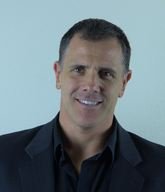 Read Part 1

Here's Part Two of my conversation with Roberto Monaco of InfluenceOlogy.com.

Roberto ... I have a story, because I went to Influence: Boot Camp and made the big man millions of dollars using exactly the same strategy here.

I want you guys to write down four numbers:

A long time ago, back in 2006, I was selling event, selling seminars, and the way we were positioning our offering way we have the best package at $2,497 and the second package is VIP $1,297, we have executive package at $997 and during the intermission was $697, that was the last thing I talked about.

Most people bought the $697, so we came to Influence Boot Camp and I showed this to Kevin in front of everybody. Fun group, you're learning, take note, I had my boss there, the head of sales and I just showed this to Kevin. Remember, Kevin, you stopped and looked at it and your position, took 30-40 seconds to say I have an idea for you. I said okay. He said which one has the most value in the package that you want to sell, and you think is the biggest value for people. The $1,297 because the $2,497 is out of range for most people. You want to sell more of the $1,297.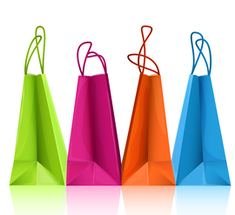 Kevin said, "Here is how you do it. You talk about the $2,497, you go all the way down to the $697 then the $997, and you go up now, right. Start on the top $2,497, go all the way down to the $697, you go up again $997 and the you really spend time, the last thing you talk is the $1,297 and you circle that and you talk about how great it is."
Really, that's kind of awkward; I start on the top, go to the bottom and back in the middle, kind of weird. I personally started doing that. My closing conversion rate of the $1,297 went over 40% overall. Then I taught the guys with my team overall 30% increase, I set them up all the speakers you had throughout all the years. That little two-minute strategy that this man, Kevin Hogan, showed us has made millions and millions of sales in seminars. So much so that we name it "The Kevin Hogan Close." I use the Kevin Hogan close. You became very famous, Kevin. I should have shared this with you before, really, really powerful.
Kevin ... I absolutely didn't know there is a close named after me. No one tells me anything...
Roberto ... Here's the question I have for you. There are the 16 core drivers that drive the human behavior – by the way I learned that from guess who, Kevin Hogan, Covert Hypnosis that's like one of my favorite series you have, love that.
You have things like power, curiosity, saving honor. It has all these things that drive human being to take action. My question for you, Kevin is: We all have the 16 drivers at some level they're different for every person, some people are more into romance than others, some people more into physical activity than others, the fluctuate on the scale. How do you use that in a one-to-many communication environment, to do a live presentation for example? What is your process about thinking about that stuff and how you use that?

Core Human Drivers and how to use them...



Continue: Page | 1 | 2 | 3 | 4 | 5 |


---


Kevin Hogan
Network 3000 Publishing
3432 Denmark #108
Eagan, MN 55123
(612) 616-0732


Photo appears under license with istockphoto/Leysan.





Not a Subscriber to Coffee with Kevin Hogan yet? Get the whole scoop on business and personal relationships and influence.

"I have been receiving your newsletter for a couple of years now as well as several others. Over that time, I have 'weeded out' most. I have purchased some of your products and believe you are the 'real deal'. Your insights and the wisdom you impart have been, are, and will be invaluable. Many thanks."
Mark Estlick, Seattle, WA