MENU

Home












For info on
How to bring
Kevin Hogan
to your Company
Motivational Speaker



Copyright 2014
Kevin Hogan
All Rights Reserved







E-Mail Us

Kevin AT KevinHogan.com

Your Summer Personal Achievement Plan
by Kevin Hogan
Page 7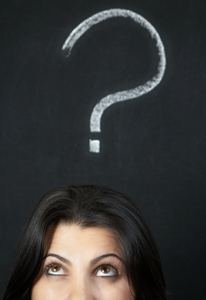 Questions to Ask Yourself
Evaluation is a worthwhile activity because it can help keep you honest about your efforts, it can reveal holes in your plans and it can inspire you to keep going when you notice even moderate results happening.

This is particularly true if you have an evidence process for your evaluation.

That's why I like 1000 words. You can count that.

I don't like stuff I can't quantify.

I like stuff I can say I did...or didn't do.
"I worked on cutting the lawn today."
Ummmm....No.

Did you or did you NOT do it?!

The lawn IS DONE or IT IS NOT DONE.

Keep evaluation SIMPLE.

There are two types of evaluation you should do periodically. The first involves frequent evaluation of your daily actions.

Every one to two weeks, take a few moments, perhaps 10 minutes, to answer these questions:
Are you sticking to your original plans?
Could you improve upon your sequences in any way?
Have you had to move to Plan B at any time?
If so, how is that working out for you?
Do you need a Plan C?
Can you see room for improvement in your original plans?
Have you made any modifications?
If so, are they working better for you?
Have your results met your expectations so far?
If not, why not?
What can you do to improve your results?
The other type of evaluation can be done monthly or even quarterly; and it should focus more on your long-term progress rather than your daily actions.

Answer these questions:
Are your plans moving you in the right direction?
Is your ultimate goal still the same, or are you considering a change in direction?
Can you think of any ways to improve upon your original plans?
What are you learning about yourself through this process?
Have you developed a stronger appreciation of any aspect of yourself?
Which of your qualities and habits still need improvement?
How can you begin to expand your potential and stretch your limits?
Are you beginning to think of even larger outcomes you can acquire now?
For the Final Step in your Pre-Plan...Turn the page...



Continue: Page | 1 | 2 | 3 | 4 | 5 | 6 | 7 | 8 |



Kevin Hogan
Network 3000 Publishing
16526 W. 78th St. #138
Eden Prairie, MN 55346
(612) 616-0732

Article photos on this page appear under license with istockphoto/delihayat.
Not a Subscriber yet? Get the whole scoop on business and personal relationships and influence.

"I have been receiving your newsletter for a couple of years now as well as several others. Over that time, I have 'weeded out' most. I have purchased some of your products and believe you are the 'real deal'. Your insights and the wisdom you impart have been, are, and will be invaluable. Many thanks."
Mark Estlick, Seattle, WA