7 Marketing Techniques
to Get the Fence Sitter
Off the Fence
by Kevin Hogan
Page 3

9. The "Reverse Psychology" Strategy

When I was a kid, I was the oldest of a slew of other kids in the house.

"Fred, don't you dare turn off the light," was what I said when I was tired and wanted to go to bed.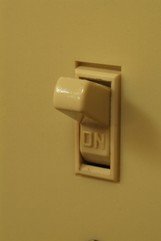 I always heard click seconds later. I'd then "grrrrrr" and I thought it was great.
The "if you want to buy this product because it (your product's benefits/features), don't..." strategy tells your prospects one of your benefits but with a little dose of child psychology. It gives you a chance to repeat one of your stronger product benefits and makes them want to buy it because you told them not to. People don't like to be told what they can and cannot do.
In fact, I confess, I've utilized this approach with a lot more people than Fred...there is a little kid left in all of us....isn't there?

Want another?
10. The "Click It Again" Tactic
This is so smart. I've never used it, but I saw it last week and it works. Truly brilliant. I do wish I would have thought of it.
The "if it doesn't work, please click on the order button again..." strategy tells your prospects that phone lines are busy. Please try again. You can tell them just to be patient. They will assume tons of people desire your widget and they won't want to miss out either.

Still another?
11. The "Take One Path" Approach
With information overload and tons of choices in everything, people MUST do SOMETHING. Your job in part is to get them to MOVE, because nothing happens until they do.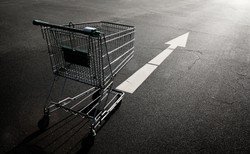 The "are you confused?..." strategy tells your prospects that the reason they may not have improved their life yet is because all your competition keep confusing them with tons of different ways or choices of how to gain their desired benefit.
If accurate, you can tell them your product will give them one simple plan to follow without all the indecisiveness.
If not accurate, fix your product!

Still more?!
Fine.
12. The "Remember The Special" Strategy
I don't do this, but a lot of my colleagues do and I think it is an example of very smart marketing. Smart and effective.
The "Remember, there is a special offer on my thank you page...." strategy tells your prospects to be on the lookout for the upsell offer after they order. You could give them a hint about your upsell offer so it sparks a lot of interest and anticipation. It will be one of the first things they look for after they order.

Another?!


The "I'll Do It Tomorrow" Technique when you turn the page...



Continue: Page | 1 | 2 | 3 | 4 |

Kevin Hogan
Network 3000 Publishing
3432 Denmark #108
Eagan, MN 55123
(612) 616-0732