MENU

Home




For info on
How to bring
Kevin Hogan
to your Company
Motivational Speaker



C. 2016
Kevin Hogan
All Rights Reserved







E-Mail Us


Kevin AT KevinHogan DOT com






Kevin Hogan
Network 3000 Publishing
3432 Denmark #108
Eagan, MN 55123
(612) 616-0732








You Are Who Google Says You Are
by Julie Broad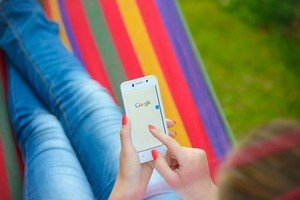 When was the last time you Googled your own name?

Go ahead ... try it right now.

What shows up on the first page?

Do the first few links belong to you?

Are you pleased with what does show up? Does it reflect the brand image you're going for?

Your first impression is the one you make (or, don't make) online.

And, just about everyone is hitting up Google to learn about you before they meet. Many are finding you (or, not finding you) using Google when they want to do business with someone in your industry. Your online impression is becoming more and more important every day.

A few weeks ago, Apple quietly announced the purchase of a company that produces facial recognition and body language reading software. It won't be long before that is a built in feature for your iPhone.

And, what about when Google Glasses become fashionable and also have facial recognition software available? People will be searching your online profile as you walk into a room!

The day might not be here yet, but it's close. It's time to pay close attention to your online brand and start tweaking it to reflect exactly who you are to attract the business and clients you want.
Do you pass the Google test today?
Your ideal client will probably look for you online. Keywords are important, but first YOU need to be easily found online. The Google test isn't just that you show up on page 1, though. That is only part of it.

Let's find any other potential issues you may have with your current online branding:
A - Is your name easy for people to remember so they know what to search?
Most importantly, you should own 'yourname.com'.

I own JulieBroad.com and JulieBroad.ca (I'm Canadian). I don't use either, but I control my name so someone else can't have it. I redirect the web addresses to my business website.

If someone owns your name right now, here's what to do:
Check the website to see if it's in use.

If there isn't a website or it looks like it hasn't been updated in five years, contact the owner of the website. You can try looking them up through sites like whois.net or betterwhois.com. If the registration is private, you can use a broker or go through a site like namecheap.com to try to have the owner contacted to buy the domain. One of my coaching clients did that and was able to buy his name for $100. That's money well spent to control your brand.

If you're unable to purchase the domain, note the date the URL registration expires. Put that date in your calendar and check back. JulieBroad.com was used by a psychologist in Australia for a period of time, but I kept checking back and after a few years she let it expire, and I was able to grab and purchase my name.
Now, what if you are competing with someone with a similar name, or you have a really hard name to remember?



What should you do then?: Page | 1 | 2 | 3 |



Photo source: Copyright: maxpro / 123RF Stock Photo

Kevin Hogan
Network 3000 Publishing
3432 Denmark #108
Eagan, MN 55123
(612) 616-0732


Not a Subscriber to Coffee with Kevin Hogan yet? Get the whole scoop on business and personal relationships and influence.

"I have been receiving your newsletter for a couple of years now as well as several others. Over that time, I have 'weeded out' most. I have purchased some of your products and believe you are the 'real deal'. Your insights and the wisdom you impart have been, are, and will be invaluable. Many thanks."
Mark Estlick, Seattle, WA