MENU

Home




For info on
How to bring
Kevin Hogan
to your Company
Motivational Speaker



© 2017
Kevin Hogan
All Rights Reserved







E-Mail Us


Kevin AT KevinHogan DOT com






Kevin Hogan
Network 3000 Publishing
3432 Denmark #108
Eagan, MN 55123
(612) 616-0732








What is the Fear of Success?
by Kevin Hogan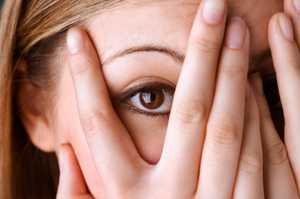 Come On ... The Fear of Success?

... How can anyone fear success?

I mean, everyone can understand a fear of failure, after all, no one wants to be a loser...

But, fear of success?!

Could people really be afraid to achieve?

How is it possible?
Try This Experiment to Test Your Fear Own of Success
I want you to do a little time-line test with me right now.

Stand in front of a mirror, look yourself in the eye and tell yourself that you truly want to achieve the goals you've set for yourself.

Got it? Now, go back and sit down ... Imagine you have achieved everything you've planned.

You are at the top.

How does it feel?

If you give me a bland answer like, "It feels good," I swear no Coffee with Kevin Hogan next week!

Think about it.
Are you really happy?

Is your life truly complete? Do you FEEL successful?

Are you lost and worried that there is nothing left to do, nowhere to climb?

Are you lonely, afraid?

Is this what you truly wanted?

Or, do you feel like you made a mistake in your life?
A lot of times, we are too stubborn to admit that we are afraid of success or of what it will bring us. So we lie to ourselves, thinking that our happiness is up there on the top of the hill.

But, what if it's not?

What are the five causes people have to fear success and here is how to overcome them?



The Fear of Success: Page | 1 | 2 | 3 | 4 |

Kevin Hogan
Network 3000 Publishing
3432 Denmark #108
Eagan, MN 55123
(612) 616-0732

Photos appear under license with istockphoto.

Cool Article?
Get Coffee with Kevin.
Articles, events & more!
+ 2 Free e-books today!
E-zine delivered Mondays.

"Every week, Coffee with Kevin Hogan is a must read. I particularly liked your article on the Can-Doers and the No-Doers. Thanks!"
Sharon McGann, Sydney