MENU

Home




For info on
How to bring
Kevin Hogan
to your Company
Motivational Speaker



© 2009
Kevin Hogan
All Rights Reserved







E-Mail Us

Kevin AT KevinHogan.com








Kevin Hogan
Network 3000 Publishing
3432 Denmark #108
Eagan, MN 55123
(612) 616-0732








Color of Influence
by Kevin Hogan

Recent research on color and influence demanded an article because the research is so compelling.

You're smart enough to take what I'm going to show you and use it in your field. Sales, marketing, management, relationships, even with your family.
What color do you want your team's uniforms to be?

What does changing hair color from brunette to blonde do to men?

What color do you want the walls to be in your room?

How about the color of your car?

More importantly, what color uniform do you want your POLICE officers to be wearing?
There is a potentially disturbing trend of departments changing their police uniforms to black, in the United States.

But, maybe Canada is showing more wisdom by not doing so, fully aware of the link between the color black and aggression.

I'll come back to this in a minute.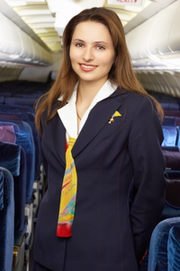 Past research makes it abundantly clear that "uniforms"` (suit/tie, fast food, department store, military) cause better behavior, better performance, better cohesion and an abundance of other benefits to the point where almost every business should have a "uniform" code.
Uniforms serve so many functions that a company that doesn't use them is missing out on profits.
All of this in mind, researchers start trying to figure out if the Hooters uniform (orange shorts, t-shirt) should indeed be orange. We'll talk about why one of the worst colors you could pick for a uniform worked to help build a highly profitable franchise....next time.
What color should a sports team's uniform be?
It depends on what you want from your team.


What color do you want your team to wear?:




Kevin Hogan
Network 3000 Publishing
3432 Denmark #108
Eagan, MN 55123
(612) 616-0732




Cool?
Get Coffee with Kevin.
Articles, events & more!
+ 2 Free e-books today!
E-zine delivered Mondays.

"Once again, in a world overloaded with information, this is the only email worth reading this morning. Thanks!"
James Cochrane, Coffee with Kevin Hogan reader