MENU

Home




Bring Kevin Hogan
to your Company
Influential Speaker



© 2015
Kevin Hogan
All Rights Reserved







E-Mail Us


Kevin AT KevinHogan DOT com




Kevin Hogan
Network 3000 Publishing
3432 Denmark #108
Eagan, MN 55123
(612) 616-0732








The Center of Influence
Kevin Hogan

Page 3

I could show you the value in a very dry, boring fashion...or I can make the EXPERIENCE enticing, moving, profound or simply fun.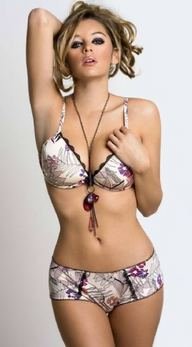 That, of course, is where it is fun for me to be with you, the listener.
After all, who else do you know who wants to get you Dinner with Keeley?
The emotion!
The feeling of the experience.
Almost like touching you...or shaking your hand.
Those are the feelings and sensations I want you to take away>
I do everything I can to make sure it happens.
I literally focus on causing you to:
Feel...good...driven...focused...enticed...enjoyment.
Value AND experience.
I believe that combining value with extraordinary experience is THE solution to YOUR work...your business...your clients' doing business with you again and again and again.

KEY HOMEWORK: Your outcome for this week is to begin to decide what emotions and feelings you intentionally want to cause in your clients. That is the first step.

Determine HOW you will change their behavioral state with you or your services. Find out the triggers that your name brings to their minds. Then focus on bringing that experience to your client.

The science of causing emotional experience ...is also an art and one that is achievable.

Decide that you are going to begin causing these experiences for others in your life.

Be fun. Be great. Be valuable. Always give a great experience that will leave them talking!




---


Attend an online e-course with Kevin Hogan. Registering now:
Internet Marketing
and Web Wealth
9+ Week E-Course
with Kevin Hogan, Psy.D.
"Will YOU be the next person to do 'six figures' annually on the Internet?"

All the Details:

The Internet Marketing E-Course Details

OR

Apply Now for the Internet Marketing E-Course
Check the registration form for current discounts.

---


Kevin Hogan
Network 3000 Publishing
3432 Denmark #108
Eagan, MN 55123
(612) 616-0732


Photo appears under license with PRPhotos.





Not a Subscriber to Coffee with Kevin Hogan yet? Get the whole scoop on business and personal relationships and influence.

"I have been receiving your newsletter for a couple of years now as well as several others. Over that time, I have 'weeded out' most. I have purchased some of your products and believe you are the 'real deal'. Your insights and the wisdom you impart have been, are, and will be invaluable. Many thanks."
Mark Estlick, Seattle, WA