MENU

Home




Bring Kevin Hogan
to your Company
Influential Speaker



© 2012
Kevin Hogan
All Rights Reserved







E-Mail Us


Kevin AT KevinHogan DOT com




Kevin Hogan
Network 3000 Publishing
3432 Denmark #108
Eagan, MN 55123
(612) 616-0732








The Center of Influence
Kevin Hogan

Page 2
The Recipe for Experience
The experience...the injections of multiple stimuli and desires met is something that is difficult to be immune to. There is more...but you get the point. The cost of a suite at The Venetian or The Palazzo, for one night ranges from $300 to $3000 per night depending on availability.

This is why we have Influence: Boot Camp Tenth Anniversary in March, 2013 at The Luxor/Mandalay Bay, where room rates are less than the national average for four-star hotels!

It is subject to discussion what "value" the experience "is" from a strict perspective. There is no question about the feelings you feel as you enter a fantasy where you seem to be the center of the universe.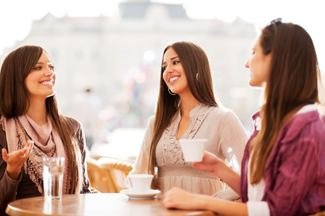 Moving from the overarching fantasy type experience to the more benign... say a visit to Starbucks, still allows you to feel part of a community...the delight of chatting in a Coffee Shop whose reputation for friendliness and connection is experienced around the world. Indeed. That $6 cup (I would argue) of coffee is not "worth" $6 in and of itself, but the feelings and emotions that are triggered, re-triggered and sustained in Starbucks certainly are.
KEY POINT: No one thinks of having coffee at Starbucks as a good value. They FEEL it is a good experience, and it IS!
Evoking an Experience for Your Client
Now, let's move from places where you enter that create alternative reality and bring the subject around to you.

What feelings are you causing when you are doing your best work? Are you successfully creating or predictably wiring into emotions that you know are going to cause behavioral change?

Change experience?

Move people from one state of mind to the next?

Think about it: If you buy a CD program that Kevin Hogan produces, you have some expectations. The value will be maximum. You know you will LAUGH. You might have your heart touched. You might have your SENSUALITY button triggered. You are always entertained...FEELING GOOD. Those are the emotions. The feelings. The things that you experience when you hear that name, Kevin Hogan.

But all of that is experienced prior to being certain it is "value." To be sure, each program must be of substantial value with the best and freshest information available. Certainly you know the information is useful and valuable because you see it work as it changes your life. But that is the VALUE.


How do I evoke an emotional experience? Can YOU?


---


Kevin Hogan
Network 3000 Publishing
3432 Denmark #108
Eagan, MN 55123
(612) 616-0732


Photo appears under license with istockphoto/skynesher.





Not a Subscriber to Coffee with Kevin Hogan yet? Get the whole scoop on business and personal relationships and influence.

"I have been receiving your newsletter for a couple of years now as well as several others. Over that time, I have 'weeded out' most. I have purchased some of your products and believe you are the 'real deal'. Your insights and the wisdom you impart have been, are, and will be invaluable. Many thanks."
Mark Estlick, Seattle, WA