MENU

Home




For info on
How to bring
Kevin Hogan
to your Company
Motivational Speaker



Copyright 2011
Kevin Hogan
All Rights Reserved







E-Mail Us


Kevin AT KevinHogan DOT com






Kevin Hogan
Network 3000 Publishing
16526 W. 78th St. #138
Eden Prairie, MN 55346
(612) 616-0732








Are You In Their Head and Their Hand?
By Kevin Hogan

Page 4

How can you get your product, your website, on their phone? Perhaps not in the top 148...but in the top 20 of your niche?

How can you be so compelling, so necessary that they will NEED to add your app to their phone?

Can you be useful?

Can you be cool?

Can you help your customer communicate, be entertained, do something he needs to do faster, better, in a more entertaining way?

For sure, you are going to be texting your "list" with fascinating information on a regular basis.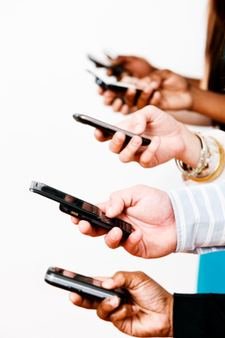 That cell phone in their hand is part of who they are...so you also want to be part of their world...not a nagging, annoying part.
A fun, information-filled text on a regular but non-invasive basis is where you'd like to be.
You must be planning this now.
Marketing for the Future
Consider collecting cell phone numbers on your opt-in page along with email addresses.

Make this crystal clear:

"If you'd like us to text you with the next XYZ simply put your cell phone number here. We won't give your number away to anyone else and we won't text you for any other reason than to XYZ."

Build your cell phone list.

Key point: Send a survey to your email list (YOUR NICHE) and ask, "What app would like to have on your phone?" or If you could have something about XYZ on your phone, what would it be?

The Soup Peddler in Austin,Texas became rich because he had the pulse of his customers wants and desires better than anyone else, and he did it with constant surveys. More than that, he immediately changed his operation on the basis of those customer surveys.

On June 23, 2011, at www.37signals.com (A blog called Signal vs Noise) discusses i-phones and their 200,000 apps.

This isnít about need, itís about want. The iOS platform cooks up a hot tasty plate of want. That makes it smart for Apple, lucrative for developers, satisfying for existing customers, and lustful for potential customers.

On the iPhone home screens of eighteen 37 Signals employees, I counted over 50 unique apps. But counting apps and debating which ones matter is the small picture.

The big picture is all about understanding why people buy.

In "Why We Buy: The Science of Shopping", Paco Underhill argues that if we all bought just what we needed, the economy would collapse. Once our basic needs are taken care of, we move on to buy what we want. Anyone who can afford an iPhone is well into the buying-what-they-want stage.

So what do people want when they buy a smartphone? Quality? Entertainment? Coolness? Utility?



What do people actually want and what will they use?...



Continue: Page | 1 | 2 | 3 | 4 | 5 |


Kevin Hogan
Network 3000 Publishing
16526 W. 78th St. #138
Eden Prairie, MN 55346
(612) 616-0732

Coffee cup photo appears under license with Stockexpert. Article photo appears under license with istockphoto/RapidEye.

Cool Article?
Get Coffee with Kevin.
Articles, events & more!
+ 2 Free e-books today!
E-zine delivered Mondays.

"Kevin, your knowledge is worth pure gold, 99.99%! You give genuine, critical, life-directing information. I opted out from almost all self-help-success-secret-etc ezines, except for your Coffee, because it is really valuable. Thank you and please continue."
Daniel Naskov, Macedonia