MENU

Home












For info on
How to bring
Kevin Hogan
to your Company
Motivational Speaker



Copyright 2015
Kevin Hogan
All Rights Reserved







E-Mail Us

Kevin AT KevinHogan.com

Body Language Analysis - Decoding the Misunderstood
Kevin Hogan
Page 7
In A Relationship?
Meanwhile, in sexual relationships that are ongoing, it turns out that the facial image of anger in the man is as normal as the smile of the woman. This doesn't mean he is not angry or prepared to be angry, he is likely one or the other, but the face is EASY to misinterpret as to specifics.

You can know that most anger results because of sexual intention of some kind, now or predicted to happen somewhere along the line.

Both men and women read men's anger in random situations, as more intense, than women's anger. (Part of this could be because not everyone has been married...)

And finally....something for you to work on that is very important...
Body Language and Fear
Both women and men see angry faces in women...as often indicating fear in addition to anger.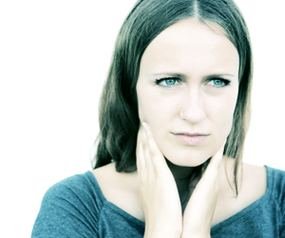 People see women angry and they not only see anger...they see fear.
Predators prey on stuff like this...it's worth sitting back and evaluating how predators are evaluating YOU or your wife, or your daughter or Mother.
Anger often = Fear as perceived in women by both women and men.
---

Reserve your spot now!
Kevin Hogan Personal Appearances, Classes, Seminars & E-Courses
See Kevin Hogan "Live" in person, or participate in an online E-course with personal attention from Kevin Hogan! Attend an online tele-seminar!

See All Upcoming E-courses and Events
---


Return: Page | 1 | 2 | 3 | 4 | 5 | 6 | 7 |


Kevin Hogan
Network 3000 Publishing
16526 W. 78th St. #138
Eden Prairie, MN 55346
(612) 616-0732

Article photos appear under license agreement with itstockphoto/wtamas and istockphoto/hidesy.
Not a Subscriber yet? Get the whole scoop on business and personal relationships and influence.

"I have been receiving your newsletter for a couple of years now as well as several others. Over that time, I have 'weeded out' most. I have purchased some of your products and believe you are the 'real deal'. Your insights and the wisdom you impart have been, are, and will be invaluable. Many thanks."
Mark Estlick, Seattle, WA