MENU

Home




For info on
How to bring
Kevin Hogan
to your Company
Motivational Speaker



© 2013
Kevin Hogan
All Rights Reserved







E-Mail Us


Kevin AT KevinHogan DOT com






Kevin Hogan
Network 3000 Publishing
3432 Denmark #108
Eagan, MN 55123
(612) 616-0732








How to Believe
So You Can Achieve the Impossible
by Kevin Hogan
Believe
When anyone tells you that something is impossible, what is your response? Not only your outward reaction, what are your inner thoughts?

Do you accept it and go on thinking to yourself, "Yeah! It's probably too hard, too..." or "They're right. That could never work." Or do you just passively go on with your existence, never to give it another thought?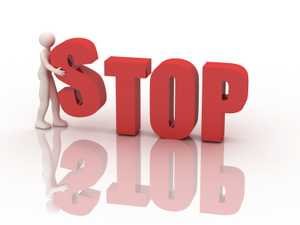 Well, listen. S T O P thinking that way. Before you achieve anything that you think may be even a little difficult, you must - repeat - YOU MUST own the belief that it is not only possible, it is probable. Then, owning that belief, ask yourself some very focused questions.
Questions:
What do I want?

What is the first step I should take to be one step closer to achieve what I am after?

Who can clear up any lack of knowledge that I need to achieve this?

What is my plan to get from Point A to Point B?
The most important objective to achieve anything on this planet (or out of this world) is to believe. Without belief, there is nothing.
Become
Become what you focus on. Whether you want to or not, you will become what you concentrate your efforts on. If you concentrate on achieving wealth, you will become aware of opportunities to achieve that wealth.

If you allow yourself to become consumed with bad things that happen to you, you will become a person that bad things happen to.

You need to become just like the person you want to be like. This requires reading and diving into the lives of those who have already achieved what you are striving for.

You must become a filter for what you allow in and what you push out. Do this by reading what you want to learn. Listen to audio books that support your goals. Talk with people who build up your ideas.

Just remember you will become what you want to achieve, even if others say it's impossible.



Continue: Page | 1 | 2 | 3 | 4 | 5 |


Kevin Hogan
Network 3000 Publishing
3432 Denmark #108
Eagan, MN 55123
(612) 616-0732

Photos appear under license with Stockexpert.

Cool Article?
Get Coffee with Kevin.
Articles, events & more!
+ 2 Free e-books today!
E-zine delivered Mondays.

"Every week, Coffee with Kevin Hogan is a must read. I particularly liked your article on the Can-Doers and the No-Doers. Thanks!"
Sharon McGann, Sydney