MENU

Home




For info on
How to bring
Kevin Hogan
to your Company
Motivational Speaker



© 2011
Kevin Hogan
All Rights Reserved







E-Mail Us


Kevin AT KevinHogan DOT com






Kevin Hogan
Network 3000 Publishing
3432 Denmark #108
Eagan, MN 55123
(612) 616-0732








18 Ways to Handle the Argumentative Person
by Kevin Hogan
Page 6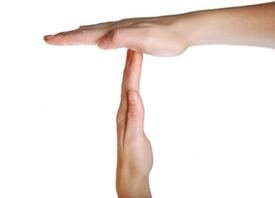 Time Out!
What can you do if you are an argumentative communicator?
Ask more questions.

Be interested in how the other people in your life came to believe and think what they think.

Be aware that not everyone perceives discussion, debate, arguing and fighting in the same way. Find out what those important to you believe about each of these things.

Ask the important people in your life specifically how you can communicate with them to help them know you don't want to argue, but discuss.

Determine why you need to be "right" or make someone else "wrong" in heated communications.

Always think of your intention. Is your intention gentle? Speak more quietly. People associate quieter tones with gentler intentions.

Show people you care in ways other than verbally so they know you care when you do argue.

If you find yourself getting into a heated discussion, ask the other person if they feel you are arguing or discussing. Ask what the difference would be for them.

Ask your friend/associate/partner how you can communicate without giving the appearance of arguing.

Be certain that you make clear your intention so it is not misunderstood!
Already you have come a long way toward communicating more efficiently, effectively, and gently!



---

Attend an online e-course with Kevin Hogan!

Learn about Kevin Hogan's Internet Marketing & Business Building E-Course

Details:
About Internet Marketing & Wealth Building





Return: Page | 1 | 2 | 3 | 4 | 5 | 6 |



Kevin Hogan
Network 3000 Publishing
3432 Denmark #108
Eagan, MN 55123
(612) 616-0732

Article photo appears under license agreement with istockphoto/matspersson0.

Cool Article?
Get Coffee with Kevin.
Articles, events & more!
+ 2 Free e-books today!
E-zine delivered Mondays.

"Every week, Coffee with Kevin Hogan is a must read. I particularly liked your article on the Can-Doers and the No-Doers. Thanks!"
Sharon McGann, Sydney