MENU

Home




For info on
How to bring
Kevin Hogan
to your Company
Motivational Speaker



Copyright 2011
Kevin Hogan
All Rights Reserved







E-Mail Us


Kevin AT KevinHogan DOT com






Kevin Hogan
Network 3000 Publishing
16526 W. 78th St. #138
Eden Prairie, MN 55346
(612) 616-0732








Positive Affirmations: Can They Help You Overcome the Odds Against You?
By Kevin Hogan

Page 2
More to Lose
Think about your real world experience.

In the last decade, the last two decades, people who are wealthy tend to get wealthier and people who have very little for whatever reason, tend to be less well off.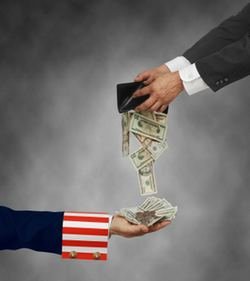 Politicians try to legislate behavior and "fairness" by penalizing those who work the hardest to compensate for those who don't.
But it has the reverse effect.
You can't tell people they are "middle class" and hallucinate they will "do better." That's not going to happen.
And in fact, where the middle class paid 11% of all taxes in 1980, they paid just under 5% of all Federal Taxes in 2010.
The researchers at Cornell might or might not agree with that assessment but here's what they specifically found happened when they did the research:
The members of the superior group have more to lose.
If they are defeated by a lower status group, they will lose their feelings of superiority.
This is a huge threat...if the better team loses, they will no longer be the best. They will no longer be seen as the best.
The members of the inferior group have nothing to lose, if they are defeated yet again, they are just maintaining their status.
Lount reported that members of mediocre teams didn't perform better or worse against superior or other mediocre teams. There was no big difference.
He also reported that it was only when pitted against weaker teams that motivation INCREASED.
And that brings us to AFFIRMATIONS.
Why Affirmations?
Why did people start using affirmations, anyway? Where did this concept come from? French pharmacist Émile Coué, back in the late 1880's introduced the phrase, "Every day in every way I'm getting better and better," as part of therapy for his patients. His thought was that this autosuggestion would assist people in healing themselves.

The concept caught on, especially with exponents of hypnosis. Many of today's movements (Law of Attraction/The Secret) gleefully promote the concept of affirmations as an easy way to improve your life!
What Does the Research Show?
In the Lount/Pettit study, before completing tasks, participants in the superior group either wrote a self-affirmation, group affirmation, or no affirmation.

Lount said these affirmations were designed to make the participants feel secure in their group identity (the group affirmation) or feel like they were personally moral and competent (self affirmation).

A control group did not write an affirmation. [see the detailed report at http://researchnews.osu.edu/archive/groupstatus.htm]

The affirmations were centered around a core value of the group or themselves.

People that wrote these affirmations completed less work than people that didn't write the affirmations.

How could THAT be?

It was as if these affirmations protected the participants against perceived threat.



Affirmations often fail because...


Kevin Hogan
Network 3000 Publishing
16526 W. 78th St. #138
Eden Prairie, MN 55346
(612) 616-0732

Coffee cup photo appears under license with Stockexpert. Article photo appears under license with istockphoto/jgroup.

Cool Article?
Get Coffee with Kevin.
Articles, events & more!
+ 2 Free e-books today!
E-zine delivered Mondays.

"Kevin, your knowledge is worth pure gold, 99.99%! You give genuine, critical, life-directing information. I opted out from almost all self-help-success-secret-etc ezines, except for your Coffee, because it is really valuable. Thank you and please continue."
Daniel Naskov, Macedonia