MENU

Home




For info on
How to bring
Kevin Hogan
to your Company
Motivational Speaker



Copyright 2015
Kevin Hogan
All Rights Reserved







E-Mail Us


Kevin AT KevinHogan DOT com






Kevin Hogan
Network 3000 Publishing
16526 W. 78th St. #138
Eden Prairie, MN 55346
(612) 616-0732








7 Factors That Will Cause Them
to Want You Bad
By Kevin Hogan

Page 5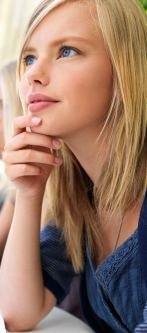 Capture Rapt Attention
7. Be a Flawless Conversationalist

If you feel you have difficulty starting conversations sometimes, listen up. Ease into it.

When in doubt, start light with your immediate surroundings.

Small talk can be painful if you stretch it for too long. If you're bored, it's probable the other person is, too.

Transition to current events, and then opinions and ideas. Ask open ended questions. This makes you seem genuinely interested in what they have to say.

When asking closed questions, it can seem like an interrogation to the other party. Plus, their responses may open up new topics. Learn their name, and use it during your conversation. This shows the other person that you were interested enough to remember it. We also react to our own names with positive affect.

Ultimately there are a lot of factors in you being the person who they want to have on their radar. BUT, if you can master these seven things, you will be off to a kick butt start. And do notice that each factor carries over into almost all relationships in almost all contexts.




---

Reserve your spot now!
Kevin Hogan Personal Appearances, Classes, Seminars & E-Courses
See Kevin Hogan "Live" in person, or participate in an online E-course with personal attention from Kevin Hogan! Attend an online tele-seminar!

See All Upcoming E-courses and Events
---




Return: Page | 1 | 2 | 3 | 4 | 5 |


Kevin Hogan
Network 3000 Publishing
16526 W. 78th St. #138
Eden Prairie, MN 55346
(612) 616-0732

Coffee cup photo appears under license with Stockexpert. Article photo appears under license with istockphoto/YuriArcurs.
Not a Coffee Subscriber yet?
Get the whole scoop on business and personal relationships and influence.

"Once again, in a world overloaded with information, this is the only email worth reading this morning. Thanks!" --
James Cochrane,
Coffee with Kevin Hogan reader