Influence: Boot Camp 2015
The New Downtown Grand Hotel in Las Vegas
February 26, 27, 28 & March 1
with Kevin Hogan
You've Always Known, The Most Charismatic... has an Unfair Advantage. Would it BE OK if that Person Is Now, YOU?
No one wants to be the center of the attention all the time. Everyone needs to eliminate rejection, resistance and reactance and seamlessly gain agreement when it really matters.

Thursday, February 26....10 AM - 8 PM
Friday, February 27.........8 AM - 7 PM
Saturday, February 28.....9 AM - 5 PM
Sunday, March 1.............9 AM - 4 PM
Thursday: The Magic Triangle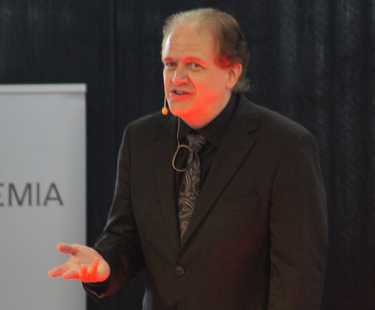 Imagine this happened last week...
Imagine YOU're going to make the decision on which guy to go with. This one or that one. They happen to be identical twins. They were dressed in the same kind of suit, while working for competing companies selling the same service/product and you saw them both on the same day.
Ironically they both used the same "sales pitch" and techniques when making their presentation to you. In fact, they both did "everything right." They were both polite and smart. Both had a pleasant sense of humor.
But for you, you easily and instantly bought from guy B and not guy A.
Why?
Guy B has something that you need a lot more than the product he is selling.
That night...
That night the two brothers went to a club.
They see their quarry sitting over there.
Both guys are equally good looking and both are effective at communicating.
They both look appropriate to the setting.
At some time during the night each asks the girl to have a drink with them.
One gets a clear, "no thanks."
The other gets, "sure."
They both approached her in precisely the same fashion.
They were both following all "the rules."

Why did one hear "sure" and the other hear, "no"?
One of the guys...really does...have something you need.
You want to be the person that people want to listen to. You want to be the solution to the problem.
Imagine that When You Walk into a Room... You get the Attention. You are Captivating. You are the ONE they want to say, "Yes" To.
For the first time ever, before you learn the latest techniques and methods of persuasion, you become fascinating and compelling.
You get The Magic Triangle.
Persuasion and Influence Experts continue to find new techniques and tactics that predictably influence across a broad spectrum of sales, marketing, business and personal experiences.
Each year there are another 150-250 distinctions about what works, when and where, and in what context.
I imagine I read 120 - 150 journal articles each year and then distill everything that will be most valuable to you.
Next I talk to my Inner Circle Members along with experts in various fields ranging from Social Media to Banking to Copywriting. I find out what people are doing that is working...and what isn't.
I accumulate all of that information and organize it.
Then I create for you, an all new Influence: Boot Camp.
PROBLEM: There is a wide range of variability in RESULTS of persuasion tactics when used by John vs. Jack.
This is a big problem that no one has ever really resolved...until this year.
It means that one salesperson can use The Post It Note technique, for example, and it will yield much better results for one person or sales team than another.
The fact is that the technique itself is not as potent in one person's hands as it in those that acquire 3 specific characteristics.
The Solution: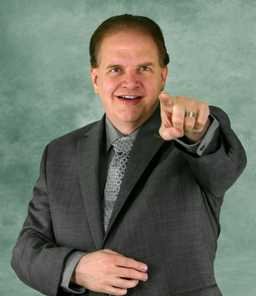 Obviously the answer is to give you the skills you need to maximize your own persuasive communication.
And just what are these 3 Magic Traits you will acquire?
1. Personal Mastery, for centuries has been the #1 characteristic women look for in a man... and the top trait sought in men and women both, by consumers, businesses and corporate head hunters, for example. Personal Mastery is the pinnacle of charisma and self discipline.
2. Charisma is dramatically important if you want to achieve greatness as a lover, leader, or really anything. Charisma is the simplest of the 3 traits to acquire.
You will learn in step-by-step fashion how to BE charismatic. Charismatic people never wonder what they'll say next. They always know what to say and do.
3. Self-Discipline is the cornerstone of influence. It is the key. Without it, you can't predictably persuade.
Self discipline absolutely makes the man or woman and in negotiation, for example, the person who has the greatest control almost always "wins."
There is a valuable formula for Self Discipline that will change your actions, immediately. In a short period of time your impulses will become options and your destiny will be in your hands. Once your Self is in your control, you can then control your environment and direct the actions of those around you.
The One Factor that sets you apart... if you choose to follow the formula is Personal Mastery.
It is the most significant difference between having a low income vs. a high income.
It is the difference between accomplishment and failure. Self Discipline is the difference between being vs. moderately interesting and magically persuasive & compelling.
Quiz: How do you know if you currently exhibit personal mastery?
Take a look at yourself.
1. Do you exude confidence? (Not, "I'm amazing," rather, "I get stuff done because I said I would.")
2. Do you inspire a sense of certainty in others?
3. Is your own body weight (for example) under control?
4. Do you possess the competence to get what you set your mind to acquire?
5. Do people gravitate towards you, often bringing new opportunity?

Personal Mastery is the difference between being the best and being everyone else.
With it, you will be the envy of all around you. Without it, you are marginalized.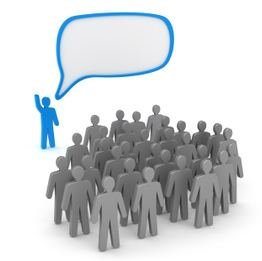 Others will gravitate toward you. Like you are your own planet, and the people in your life are satellites.
They will do so because of the sense of the strength and certainty you inspire.
Over time, your reputation grows, and the best projects, the best people, the best opportunities will seemingly land on your doorstep.
It used to be you walked in and you had no idea if anyone cared.
Now...You walk into the room.
You no longer feel awkward.
You are not uncomfortable.
You no longer sense they are judging you in a negative way. Instead? Admiration.
You feel at ease and comfortable, in control and centered.

Now you sense that people want your advice...your opinion...your idea...you.
The central distinction in influencing others is how what's inside of you turns them "on."
Friday: Decoding then Recoding Individual Buying and Compliance Patterns
If you know the ingredients to the recipe and specifically what to do with them, it makes making the cake pretty simple.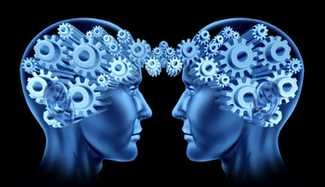 Decode people's pattern for agreement or compliance and they simply say "yes" when you unlock the safe.
** Secret 1 : In EVERY approach that is initially accepted, your client wants to say "yes", at least ONCE. Learn how to TRIGGER that moment and move before they turn back to "no!"
** Secret 2 : Everyone fears rejection. Everyone. The girl, your friends, your client do not want to be rejected by YOU! Find out how to answer that call for connection every time. And in research just released! Find out how many major corporations generate sales BY REJECTING their customers.
** Secret 3 : No one wants to hear "no." OK that's not a BIG secret. How would you like to ELIMINATE your fear of hearing no...at will?
You are going to learn how to decode ANYONE's buying (agreement) pattern.
With that information you will know EXACTLY the approach you want to take when communicating with people that fall within each of the different profiles.
You're going to learn how to confirm your predictions with tangible evidence in a person's life including the websites they read, the cars they buy, the events they attend and much more. In other words, you learn to predict anyone's buying profile then you can determine if you are correct by looking at their life and communication style.
Then comes the best part. Because you have confirmed the information with tangible evidence, you then learn if your prediction is correct as to their profile and you can KNOW what the best approach to talk with this person is.
Saturday: Changing Beliefs and Changing People
Changing Beliefs and Changing people is what everyone really wants to learn how to do.
Almost everyone runs into a lot of problems in the persuasion process because they don't know how to create change.
They can't "do it right now because receivables are down."
Their customers aren't paying their bills so they have to say, "no."
Customers don't trust even the most ethical and honest people.
You can't get through to #1.
She doesn't return your calls.
He doesn't ever get the brochure you sent him.
They trust you perhaps but still feel uncomfortable, and say "no.
You are honest and they still don't trust you.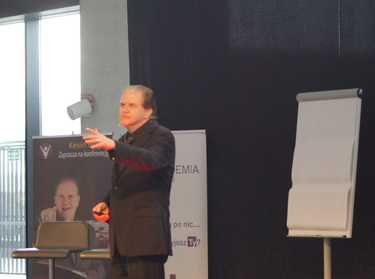 Your price was lower for the SAME THING, but they still said "no."
Your email didn't get read.
The email from your competitor got read, but they didn't reply to you.
The email from another competitor got read but you got a generated response.
You wanted Customer Service to help but they came up with an excuse.

Plus.....
You wanted an upgrade and didn't get it.
You wanted a better deal and they didn't budge.
She picked another guy and he was a moron.
You were THIS close to the experience of a lifetime.
It was totally illogical that she said "no" to you.
She said "yes" but then "changed her mind."
You do everything right and it barely works.
You tried what they taught you and it didn't work.
You learned from them and never had success with it.
People trust fewer people and that is HOW IT SHOULD BE. In fact I find I trust a LOT FEWER PEOPLE.
This is BIG.
There is good reason to believe that the people who want to persuade you are less trustworthy.
This IS what they think about YOU.
Beliefs stick like super glue in the brain when you are attempting to persuade someone who believes something that runs counter to your proposal.
You want your client to buy you, your product, your service. They have a belief about you, your product, your service. You want to change it and have proof beyond a shadow of a doubt that their belief is wrong and that "evidence" you have is correct. They will not buy from you if you show them that evidence...even if it is crystal clear proof.
You face an uphill battle. How uphill?
You already know that people stick with political parties and religions (the reason you aren't supposed to talk about them in polite conversation) regardless of evidence to the contrary.
What if their belief is not necessarily political or religious? Does that make a difference in how to influence them?
You'll learn cutting-edge research that you haven't seen yet which shows that there are four specific manifestations of resistance (unconscious instantaneous resistance).
Reactance
Scrutiny
Distrust
Inertia
You are going to learn how to utilize the other person's resistance so that it works to the favor of the persuasion process. No one has ever talked about this before.
What else will you find out that no one has shared with you before?
An integrated template that allows you to model a successful sales presentation.
The absolute single most important factor in influence. Learn how to make it part of your personality...because it probably isn't...yet!
Your counterpart needs to be in a very specific frame of mind the moment you ask the big question. I'm going to reveal specifically how I do it, then give you the research showing other proven modalities.
Six specific ways to keep resistance at bay. Once you've overcome it, you need to stop the tide from rolling in again...and it will if you don't handle it with these six techniques.
The single most important determining factor in knowing what they are thinking right now.
I take you through numerous step by step processes for applying everything I have uncovered in the field of persuasion and influence and make it manageable for you.
The 5 most common mistakes even experts make in influence and persuasion. I promise you do all of these things. I did. When you eliminate them...well you tell me...
The reason that the prescription you prescribe that will at first seem perfect for your client will cause them to bolt. Stop it now.
Learn how to overcome desperation on your part or the client's part. Desperation is the single biggest killer in one-on-one influence.
Secret: Persuasion is most effective when it is interactive. Here is how to accomplish that!
Dealing with buyer's remorse... in advance...and when it happens. How to turn buyers remorse into long term permanent loyalty.
Why telling your counterpart the most sensible, easiest, fastest way to accomplish their goal will KILL your PROPOSAL. How to beat the problem before it brings out the ax...
Sunday: Covert Persuasion 2015
How to Persuade Using Covert Images, Stories & Questions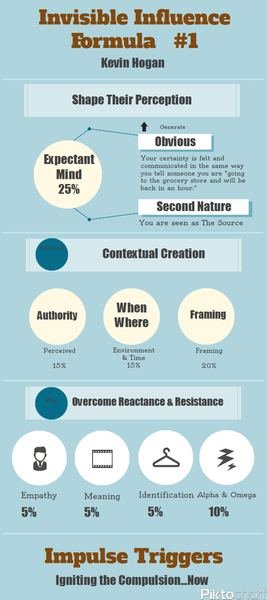 This sounds so...so...like something you should never do...but that's not the case. You need to be able to do these things for the most important of causes!
You'll learn how to embed false memory in others in seconds.
You'll learn how to change memory.
In a nutshell, you'll learn how to create influential messages that hold customers captive from the first words you say to the signing of the check.
Combine Two Key Drivers that Will Cause Compulsion to Comply
Form Questions that Will Cause Compliance When Asked
Never Have That "Phoney Feeling" Inside Again...and Instantly
Watch Your Income Increase
Use the Power of the Invisibility Intensifier
Take Advantage of Kevin's Full Christmas Tree Technique
Optimize the Use of Their Feeling of Fear
AND...
Determine Which of the Five Basic Fears to Utilize in Your Presentation or Copy
Adopt Key Characteristics of God that Make You More Persuasive (even if you are Agnostic!)
Use Features instead of Benefits to Close The Deal
Send The Energy of Being THE Problem Solver to Those You Influence
Modify Old Sales Strategies to Become Influential
Be THE Person That Imbues Them With Good Feelings...They Won't Want You to Leave!
Link Good Feelings with Buying Now
PLUS...
* Take Advantage of The Impulse to Instant Gratification With You, Your Product and Service

I'm also going to teach you a few of my personal favorite Impulse Activators including:
The "I'm an Idiot" Trigger. (Oddly irresistible)
The Single Word Strategy that CAUSES compliance NOW
The Non-Competition Technique that creates Long-Term Connections Between You and Your Client
The "It's A Fact Because I Said It's a Fact" Tactic
The Power of Impulse Activation is that in most cases, it moves the person past skepticism and criticality....almost instantly.
Register Today
Meanwhile you can register NOW and take advantage of pre-registration pricing.
We also have a SMALL block of rooms that will allow you to stay at the new Downtown Grand so you can have the experience of a lifetime.
Downtown Las Vegas is a BLAST!
"Your lifestyle is 100% dependent on your skills of effectively influencing others in a competitive world."
People think what worked in the past will work again. Instead what happens is, "I'm sorry, I'd love to, but I can't."
At Influence: Boot Camp, I'll show you how you can know which will work and which won't next time out.
"Now It's YOUR TURN You Hear "Yes"
The Power of Influence will emanate from within or it won't.
Your Power Meter is registering or not.
It all begins with being an Influential.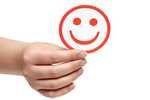 You can't have real long lasting power without being an Influential. You can't be influential for long without having a force of knowledge and personality that imbues you with what others see as a shade of charisma.
Now you can have what you've always wanted.
"How important is Influence: Boot Camp? A lot of attendees have their story about making large sums of money. I used one of Kevin's methods and I put $5200 back in our small business that was 'written off' by someone who didn't understand influence. I also saved $11,000 in re-negotiating a lease contract that was already in place. Another of Kevin's simple but potent methods. All of that was done in less than 90 days. This is real and tangible money that we have been able to put back into our pocket and our business. Kevin Hogan is the real deal. His Boot Camp is a wonderful experience but it isn't some 'feel good rah rah' event... it is the latest of what works with influence and persuasion. Sign up for Boot Camp, you will be glad you did. See you there."

G.E. Moon II, President, Abundant Health Center, LLC



This isn't about being "prepared," or knowing your material, or what you are going to say. It goes far beyond any surface structure. It's the one "hard to put a finger on it - factor" that people ask me about most. "But I'm not you, how do I do that?" You'll know before lunch on Thursday!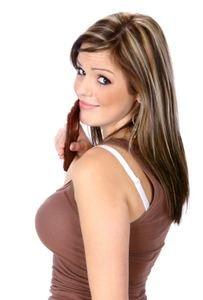 I want to take you through more than a few real life scenarios. Before the big meeting, before going to The Club. Before seeing the client. You're going to find out what is at the core of the influential person and how to wrap your Self around that core and then bring it out of your home or office into the real world.
I want you to exude authority, magnetism, certainty, knowledge, competence and command respect.
I want people to describe you as charismatic, whether you are or not.
I want you to be instantly respected and typically liked by most everyone you meet.
The world of influence is evolving rapidly.
Learn to influence, you can move the world and be a recognized VIP. If you can't, you will fall victim to the recession, lack of pay raises and be stuck....forever.
Time to find out what all the buzz is about?
Great!
Oh...one more thing...
...we have fun. Maybe I can have you for dinner with a small group or invite you to my suite at the end of the night for drinks. But one thing is for sure, you will have sat down and talked with me unless YOU made it impossible to do so.
I've spent a lot of time and money seeing people and never even getting a hello. That always bugged me. You will say more than "hello" to me. I want to know you and be important in pulling a few strings for you in your career.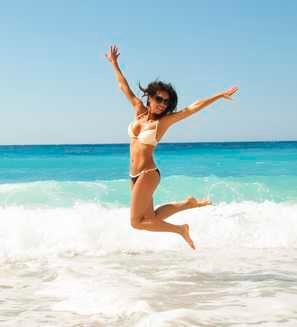 "Do You Offer a Money Back Guarantee?"
Yes! Return your manual and notes immediately before I close the morning session on the first day of the event and your tuition will be refunded on the spot. No exceptions will be made.
You will not simply be blown away but you will be able to engage each and every skill you learn.
That's how important this is to you...and to me.

Can I bring my partner or spouse?
You bet. They typically can come at a significantly reduced price. Register, then email kevin(at)kevinhogan.com for information on how to get your spouse in.
How should I dress?
Business casual or Nice Casual. No coat is required. Look nice. Women should bring a sweater or light jacket as theaters run cool. You want to look good because you never know who will show up at Boot Camp that you'll want to have a photo opp with...
Hearing or Visually Impaired? Handicapped accessible?
Let us know NOW, so we can bring you headphones and/or we'll seat you in the front row. Once the event has begun there is nothing we can do. All of my events are handicapped accessible.
Can I meet people the night before the event so I know people when I walk in the door?
Yes. For first timers this is a great idea. Email me before the event and I'll send you details.
Want to know more about what's in store for you at Influence: Boot Camp 2015?
Choose The VIP - or - The Deluxe Package
for Influence: Boot Camp!
Influence: Boot Camp is $4,995 at the door.
Early Registration is extremely important to our planning so you will receive a deep discount if you register today.
VIP Package $2,777
Receive ONE VIDEO copy of the complete and unedited Influence Boot Camp 2015. $2497 Kevin's gift to you when you register before Oct. 25, 2014.

Mammoth Boot Camp Manual that you'll have forever as a desk top reference. Kevin's gift to you.
Influence Advisory Consulting Calls Be part of an elite group of influencers that will meet once each month for approximately six months on a members-only teleconference to get the latest in influence research and developments. Approximately Six (6) sixty-minute sessions. $600 Kevin's gift to you.
AND
VIP Dinner with Kevin. Your name will appear on the list of VIP dinner guests one night with Kevin! You will sit and dine alongside Kevin at a 4 star restaurant with a limited number of VIP guests. You can ask Kevin anything about your business and personal goals. You will get one-on-one VIP attention direct from Kevin Hogan! $2000 Kevin's gift to you.
VIP Package only $2,777!

If you'd like, you can pay only
$477 today, plus 5 easy installments of $477!

or
... if you prefer go ahead and take advantage of this one time non-advertised opportunity ...

Deluxe Package for only $1,777
Please accept these gifts as part of The Deluxe Package when you register today:
Mammoth Boot Camp Manual that you'll have forever as a desk top reference. Kevin's gift to you.
Influence Advisory Consulting Calls Be part of an elite group of influencers that will meet once each month for approximately six months on a members-only teleconference to get the latest in influence research and developments. Approximately six (6) sixty-minute sessions. $600
Kevin's gift to you.
Receive TWO Boot Camp Participants-only certificates (codes) for 50% off the ALREADY DISCOUNTED PRICE of ANY PROGRAM in the store. You'll save from $30 to $1,998.50 depending on your choices. Kevin's gift to you.
Total of Kevin's gifts to you if you were to pay retail today? $2,798.50 +
Deluxe Package only $1,777!

If you'd like, you can pay only
$297 today, plus 5 easy installments of $297!

P.S. There are no comps, passes or further discounted admissions.

Where to stay?
The Downtown Grand Hotel email me for courtesy rate phone number!

Fremont Hotel next door is about 54 per night.

Four Queens next door is about 57 per night. Prices are subject to change and not guaranteed.

Money Back Guarantee!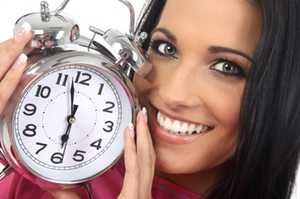 If for any reason you are not satisfied with your first half day of Influence: Boot Camp, return your manual and notes immediately before I close the final morning session on the first day before lunch. Your tuition will be refunded on the spot. No exceptions will be made.
This is a limited time offer - subject to change at any time. Reserve Your Place for the Rest of Your Life, Today!