Internet Marketing
and Web Wealth
9+ Week E-Course
with Kevin Hogan, Psy.D.
Next Course begins September 22, 2015 - Pre-register and save!
"Will YOU be the next person to do 'six figures' annually on the Internet?"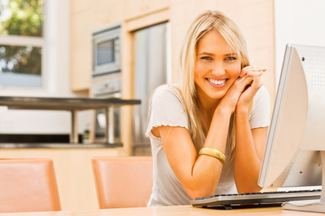 Create the Lifestyle You Want with Internet Marketing
Scott lives in California but has recorded most of his online video training material in Hawaii. He does it on his own time, in his own way. Probably because it's his best possible personal lifestyle. Perhaps I'm wrong. Perhaps he'd be doing better somewhere else.
You can do the same thing as Scott and the dozens of other participants who have been using the longest ongoing Internet Marketing Course to help launch profitable projects for people across all industries and fields of work.
Using the same strategies and techniques we've used to make a ZERO investment turn into *seven* digits ... I'm thinking, you can do it.
I'm not suggesting you'll do EIGHT digits annually ... or even seven. THAT requires a significant amount of work, and maybe even some luck. So let's stick with more attainable outcomes, at least for now.
Making Money Online
When you want to make money online ... you either:
a) pay a lot of money to get people to hear about you, or

b) you cause people to come to you without cost.
I prefer that latter and that is one of the most important variables to your success.
Online marketing is how you make money in life in 2015. People who don't market online have very little chance of achieving any kind of financial success going forward. When you search for any phrase there are a few people/sites that the search engines consider the most important for you to see. You're going to learn to be one of those people who end up in the search results.
And that is simply the beginning...
Making Money Online
Using the same strategies and techniques we've used to make a ZERO investment turn into *seven* digits ... I'm thinking, you can do the same or at least half or a third or a quarter of that ...
Do You Want A Systematic Approach?
This E-Course includes a detailed step by step systematic approach to results, so you can SEE HOW to do what you need to do. The delivery of this course is entirely online and all at your convenience.
It's very different from any online course you've heard of and I direct it much differently than anything you've ever considered.
There are also comprehensive documents that reveal an almost endless array of what works, why, and how to implement. Perhaps most important is that for all marketing questions you will have, you get complete access to me for mentoring and coaching for 9 weeks.
Because Online Marketing of a new or existing "business" is evolving rapidly, we have JUST FINISHED dramatically updating and upgrading the course for you.
What helps most is that unlike a barrage of home study programs, with our team, you can ask questions that are important to you and your efforts 24/7 for two solid months as we progress step by step, day by day.
Would You Like An Experienced Expert Mentor?
You have a MENTOR. (Actually a few this go 'round!) You get to ask someone who has those seven digits instead of the guy who works for the guy who would like to earn five digits. The difference is critical as should be obvious.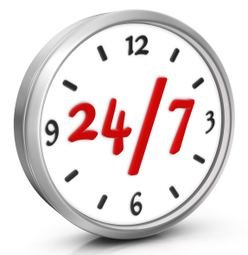 You have me at your email pleasure for as many hours as I'm awake. That's most hours ... I will answer EVERY question in copious detail so you have 100% understanding.
Question: What is the value of a 9+ week course if it brings in $100,000 in say 2015?
Half?
$30,000?
$20,000?
Well, I'll tell you what it's worth to me.
The answer is $10,000.
It's like a finders fee.
When your website(s) NET revenues total $100,000, that's when you pay 2/3 of the course tuition. Less than 1/3 of your tuition is paid in advance.
Perhaps you have paid for numerous big Internet Marketing packages.
That's cool but will you REALLY do IT???!?!?! And even if you did, who would you have someone to communicate with every single day when you need help?
There's no one there and the research says NO, you won't use the program. Research says ... the probability approaches zero.
You won't fail because you won't start.
The System you are going to learn is unlike anything you've seen or heard of before.
Is it Time for A Different Approach?
Building wealth on the web requires doing a number of simple things right. It requires doing a few more complicated things fairly well and it requires being able to master ONE of about 20 different marketing tools. That's it ... one.
ONE!
Most Internet Marketers will tell you WHAT you need to know. I will show you HOW to do it and WHY so you can replicate results in the future.
Everything you learn in this experience is 100% for your business.
Your total knowledge of the web/internet/media today doesn't have to even hit the radar. We walk you through everything, step by step.
For example: If I tell you that you are going to use video on your website ... I'll SHOW YOU HOW TO DO IT in such a way that it works FAST and EASY. I won't just say, "Oh, video on the website is really helpful ..."
I'll show you how to get video on a website for the world to see. (It's not 1/10 as hard as you think it might be.)
I've learned to do things quickly, effectively and efficiently mostly because I am not tech savvy. I want to simply share with you what works and how to grow a successful online marketing Coffee Table Business.
100 Reasons To Do This Specific Course
Here are just some of the 100 key points reflecting what you will learn:
Note: There is no mandatory schedule you need to follow - you create your own schedule with Kevin to follow for the duration of the course. You WILL have Kevin for the asking via email 24-7.
1) How to get a web name in 2 minutes. (like kevinhogan.net)
2) How to start a website and have it UP in 55 minutes.
3) How to post the website to the Internet in 10 minutes.
4) How to get people to come to the website within 4 HOURS.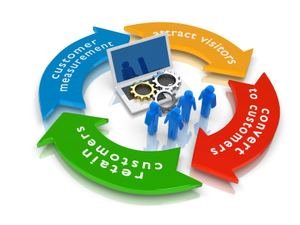 5) How to get the biggest search engines to direct people to you instead of your competitor, for free.
6) Exactly WHAT you need on your website to make your website popular. (Within days.)
7) How to engender love from search engines and develop a "long term relationship" with search engines, so you get more and more traffic your way quickly and for a long, long time.
8) Specific things you can do that will cause search engines to know your site is important enough to push you onto the first page.
9) How to KNOW what to sell on your website(s). Whether to start a Coffee Table Business or use the Internet to make your current business thrive.
10) Choosing products and services to sell.
| | |
| --- | --- |
| "Kevin's Internet Marketing and Web Wealth E-Course was excellent. He gave us LOADS of stuff to learn, and he also personally answered every single question I could throw at him. So now I have all the knowledge needed to successfully market ANY product. There's no need to guess or wonder what some other guru knows that I don't know because he gave us everything that actually works!" Jason Lowe, New Zealand | |
11) How to make a relatively nice income stream, without having to create a product or service yourself!
12) How to get other people to help you build your empire as quickly as possible. And not just how, but your team will indeed do this with you as you will help them do the same thing.
13) How to create a sales force of people, without cost, to tell the world about you...Try doing that in the brick and mortar world.
14) How to WRITE the copy (advertisements) that will sell the products and services you will earn money from.
15) How to know what to write.
16) Learn all the wrong ways to write that will cause any site to go broke.
17) Learn the EXACT WORDS and PHRASES that the pros use to bring in big numbers every year.
18) How to appeal to a very specific audience so your message doesn't have to be wasted on people not interested in what you are selling.
19) Learn the art and science of writing copy.
20) Find out what sizes of print and what FONTS and COLORS of type make the most money the fastest.
21) Learn how to test, in just a few DAYS, what is working for YOU and change QUICKLY so there are NO WASTED DAYS in building your business.
22) Learn to do the things that sound complicated that can be SUPER EASY....like picking the right keywords for your website and the products you decide you want people to own.
23) How to let the search engines how you want your stuff to be promoted and referenced.
24) How to gain the trust of the search engines in a changing environment.
25) Search engines are getting smarter but they still don't read like people. If I want to promote myself as a body language expert, my metatags and keywords might have to read "EXPERT BODY LANGUAGE" and not, "BODY LANGUAGE EXPERT." I'll show you how to figure this out in SECONDS.
"Kevin, I want to thank you for your Internet Marketing E-Course, as I was able to write a book (me! I wrote a book!) with the information you gave. I was a bit of a silent partner as I didn't talk, email or respond with the group much, but I have learned a great deal and this course has been invaluable to me and my business. Thank you!" Betty Eastman, LCSW
26) Find out how to get other people to help you build your business...even your competitors. (REALLY) So all that you do every day...it's all done so you are in total control of your own income.
27) How to get people to buy products you release today....today...yes...you make it, produce it and release it today...and it sells TODAY and it sells A LOT.
28) How to write an ad for that product that will actually work. (If you have written an ad before and discovered it failed miserably you know that almost ALL ads fail.)
29) How to develop LOYAL customers.
30) There is NOTHING more important in web marketing than using email or better, an "E-zine." I'll show you how to write your own Coffee with Kevin Hogan and have people caffeine CRAVING IT every week.
31) I'll share with you the biggest risk I ever took in Internet Marketing. It has to do with Coffee with Kevin Hogan and it paid off like the lottery. NO ONE ELSE does this who has an e-zine. I'll show you what it is and how I did it.
32) You'll see specifically and in a step by step fashion, just how to get your e-zine DELIVERED into the email boxes around the world so it isn't filtered as spam.
33) I'll show you step by step how to develop LOYAL readers where everyone else just has their e-zine read rarely and often by accident.
34) You'll learn whether or not you should promote specific products and services through your e-zine when you are approached.
35) People talk about their "lists" of one million people. Let me tell you that number means diddly. If you are on a LIST you are NEXT IN LINE at the hotel. I have READERS. People who want to read Coffee as much as they want to read Cosmo, Maxim or The Wall Street Journal. The difference between a LIST and YOUR READERS is ENORMOUS. I'll show you EXACTLY how to have people KNOW they are important to you.
| | |
| --- | --- |
| "Kevin, the Internet Marketing Course was great! I highly recommend Kevin Hogan's web marketing and Internet E-Course to anyone who is serious about learning and implementing the nuts and bolts of having a profitable online business. Hogan without a doubt over-delivers on the information he provides. This course was well worth the price and way more. Again, if you are looking to learn and grow your Internet business, this course is for you. Whether you are a beginner or advanced, I highly recommend it." Michael Roth, DC, www.rothwellnesscenter.com | |
36) I'll show you how to develop a relationship with your readers, no matter how many your have...so that when you take a week off and your E-zine doesn't show up in their mailbox, they are screaming at you and telling you they miss you!!!
37) You'll learn EXACTLY the formula I have discovered for success using an E-zine in conjunction with your work.
38) I'll show you how to get articles for your E-zine if you can't write them all yourself. (Free articles that are surprisingly good.)
39) I'll show you how to get the biggest names in your field to contribute articles to your fledgling E-zine.
40) FACT: The E-zine is the SINGLE MOST IMPORTANT PIECE of the Web Wealth puzzle. I'll show you why and how to make sure nothing ever goes wrong.
41) I 'll show you EVERY secret I have learned about E-zines that will make you a LOT of money.
42) I will walk you through STEP BY STEP how I write Coffee with Kevin Hogan every week. Not so it's the fastest, or easiest but so it's the BEST.
43) How many OTHER E-zines do you read other than Coffee with Kevin Hogan? I get hundreds in my mail box every week. I read 7. That's it. I'll show you those seven and why I like them and why they are as profitable or MORE PROFITABLE than Coffee. Almost all E-zines are TERRIBLE. 99% is not a big enough number. People do NOT GET WHAT AN E-ZINE NEEDS TO DO. You will.
44) You will find out how to decide whether you should have a full color e-zine or a simple text e-zine. There is an EASY ANSWER for YOU and there are only THREE VARIABLES. But if you make the wrong decision, you go broke.
45) I'll show you how to write a SUBJECT LINE. NOTHING IN YOUR ENTIRE BUSINESS IS MORE IMPORTANT THAN THE SUBJECT LINE OF YOUR E-ZINE each week. Not your product quality, not your website, not YOU, NOTHING. I will show you successful subject lines and then I'll grab subject lines from my email box and show you what other people are doing that is wasting their time and their life.
46) I'll show you how to make extra money once per month in your e-zine with an idea very few have ever thought of.
47) I'll show you how to get your first 5,000 READERS as quickly as possible and compare them with the first 100,000 people on anyones list and show you why YOU WILL MAKE FAR MORE MONEY being valuable to your 5,000.
48) I'll show you REAL SECRETS that will help you use your E-ZINE to boost web traffic to your website that NO ONE ELSE IS DOING RIGHT NOW. (They will be after they take the course.)
49) I'll show you what NOT TO PUT IN YOUR E-ZINE so you save yourself legal problems.
50) I'll show you what is necessary to make your e-zine 100% deliverable.


© 1995-20

15
Network 3000 Publishing
All Rights Reserved

Privacy Statement: Your privacy is extremely important to us. We never share or sell names, e-mail or any other information. Full disclaimer and privacy policy can be viewed here.
---
Site Map
• Biography •• Body Language • • Catalog/Store ••• Influence/Persuasion •• Tinnitus
• Need a Speaker? • "Live" Appearances & Events • •• E-Courses •o
• Kevin Hogan's Inner Circle • Hypnosis/NLP Certification Training
• Order Books in Bulk • Purchase Kevin Hogan's Books
• Affiliate Signup • Affiliate Login • Promotions Policy
Photos appear under license agreements with Stockexpert, istockphoto and PRPhotos.
---
What Else Are People Saying About Kevin Hogan, Body Language, Influence, Persuasion, Professional Speaking, Coaching, Mentoring?
"Your service is exceptional. The quality of your service made me enjoy spending money with you."
Fred Frego, MountainView, AR

"Just finished the Wealth Accumulation course. It's a bit earth shattering - in an amazing way. I have a complete turnaround on some old beliefs that will make the coming year fabulous! Thank you!" Lisa Hyatt

"My sincere thanks for the experience of your Internet Marketing Course. I am truly in awe of your unwavering commitment and effort to deliver the absolute best information possible. Your readers and subscribers are the better for every word you write and every thought you express. There is nothing like this course anywhere - it brings new meaning to the words 'comprehensive' and 'truth'. You once wrote, 'Trust me until I give you a reason not to'. That reason has never and will never appear. Thanks again!" JC MacKenzie, RRT, RCP

"I'm finding the Decision Point E-course absolutely fascinating. Firstly, because I had totally underestimated the value and effect of decisions on our lives. Secondly, I've always been aware of some of my biases - I'm a fairly ardent feminist for example, and I have often stopped and questioned myself if I'm "seeing through a feminist filter" and I do laugh at myself sometimes when I realize. But I had no idea just how prevalent other biases are, and this course is a fascinating voyage of self-discovery. I'm enjoying the course from a learning perspective in general - your other courses that I've done have been for the purpose of improving my business, whereas this one, while it will definitely help in that regard too, feels as though it's more for me personally. I'm also enjoying the learning for learning's sake as much as for self-development. This course is such a huge eye-opener!" Clare Delaney, Mauritius

"Do you want to save yourself several years of blindfolded trial and error and all the mental anguish of missed opportunities so you can propel your professional speaking career? So did I. That's why I took Kevin Hogan's Professional Speakers Course Kevin generously gives to all the participants from his extensive experience as a top-notch internationally known speaker. As a result of my participation, I am a much more polished and interesting professional speaker, leap frogging over what would have taken 2 additional years just out on the road speaking. Additionally, I have a number of ways to earn a very viable income as a speaker now and in the future as a direct result. Of course, this is a Kevin Hogan course, so you know it will be jam packed each week with excellent content and practical application to do. Whatever you do, avoid getting behind and keep implementing. This is a fantastic class, and I highly recommend it to anyone!"
April Braswell, Dating and Relationship Expert, Southwest, USA www.AprilBraswell.net

"For me, the trouble with psychology stuff is that I find it too interesting -- I just want more... but I need to focus my time on my business. Kevin's stuff is among the worst, because it's among the best... I want to listen/read/learn more. I believe Kevin's material is up there with the work of Stephen R. Covey, Robert B. Cialdini, and other masters. Fortunately, Kevin's material is also about getting your finger out and doing. And it works."

Richard Clunan, wordfruit.com Wordfruit Copywriter Recruitment Agency

"I found Kevin's web site about a year ago and always look forward to Coffee with Kevin Hogan. I attended Kevin Hogan's Influence Boot Camp 2008. I thought it would be a great opportunity to see Kevin up close and in person and see if he was the real deal. Well, let me tell you the entire experience far exceeded my expectations. It was packed with quality real life information that I could take home and use. The speakers were excellent and top experts in their fields. And there was no sales pitch from any of the speakers, they just shared their cutting-edge information. I walked away very impressed with Boot Camp and Kevin Hogan. I could see that Kevin was very genuine in his desire to make a difference in people's lives. And he has the background, knowledge and ability to truly do that. I would recommend Boot Camp to anyone. I don't care what business you're in - you will have more information than you'll be able to process. I have the Influence Boot Camp 2008 DVD's and I'm glad I do - as I watch them I realize how much information and practical real life skills that were presented that I did not fully absorb while there. It was the best learning experience of my life." Scott A. Bell

"Just wanted to thank you. I took your Decision Point E-Course earlier this year, and have put the ideas into practice. I knew I wanted to leave my job, but didn't seem able to decide when, how, etc. Well, using what I learned from you, I was able to make a very definitive decision about NOW being the time. I feel great about the timing in my life now and at peace with the decisions I made. This means so much to me! Mahalo nui loa (thank you so very much)."
Stephanie Smedes, Seattle, WA

"I have been receiving your newsletter for a couple of years now as well as several others. Over that time, I have 'weeded out' most. I have purchased some of your products and believe you are the 'real deal'. Your insights and the wisdom you impart have been, are, and will be invaluable. Many thanks."
Mark Estlick, Seattle, WA

"You have created a 'cookie cutter' plan to wealth via the internet with your Internet Marketing Course; all the participants must do is follow the directions, amazingly easy, thank you." Michael Neumann, Tikrit, Iraq

"Kevin, I have read, and continue to re-read Covert Persuasion The Science of Influence and Covert Hypnosis. My learning experience is best described as drinking from a fire hose! You have provided so much valuable information in these works I have trouble deciding what to work on first. In Covert Persuasion you explain the Focused Outcome Mindset (and you mentioned it in a recent "coffee"). I used to reject the idea of influencing others as "manipulation" and inappropriate. I see now that we influence others all the time; I just never took the effort to be intentional about it. Thanks again for your great work. You have really helped me be more effective in my sales and my life. I will continue to study your works."
Dave Gurnee

"I thought that your Decision Point E-Course was an excellent and incredibly valuable course. The amount of information is unbelievable. I'm going to be reviewing it for a while. I have read reviews that say you overdeliver and boy do you ever. I have already recommended your course to two friends. Thanks Kevin, for a great course!" Mike Hendry, Calgary, Alberta, Canada

"The Psychology of Wealth (included in The Millionaire Mind Program) is an amazing program that has helped me peel back the layers that have repeatedly caused me to fumble. My whole life, I had been repeating the same patterns and could not figure out why, nor did I even notice the similarities. This program has not only helped me identify the foundation of these events but has also allowed me to reprogram myself so I don't repeat the same events. By doing the self-work in this course, Kevin has laid the foundation for anyone who wants to master themselves. I've invested in many of the "other" get rich programs (many of them were great) but none of them discussed the sabotaging beliefs like this program and without identifying your personal road blocks, you're almost guaranteed not to make it to your dream destination in life because your subconscious mind will cause you to repeat the same events over and over to avoid previous programming. This program will help you identify your personal road blocks, teach you to overcome them and reach your dream life. I strongly recommend The Psychology of Wealth to anyone who is serious about achieving financial independence and changing their life." Brian C. Saviano, Oak Brook, IL

"I enrolled in your Internet Marketing Course and I was 'blown away' by the content and quality of the course. It exceeded my wildest expectations. I was more than pleased. I have recommended your course to many business associates and would encourage anyone who wants to 'master' the Internet to take your course. I am still amazed at the content and deliverables you provided! Job well done!"
Steven Chambers, www.stevechambers.com

"I am in the midst of Kevin Hogan's Public Speaking Course and it is changing my life. I started the course not entirely convinced it would provide much more than what my graduate degrees in communication and experience in public speaking and teaching had already given me. I was wicked wrong. Kevin and the other course members are great sources of information and feedback, the content provided is worth much more than the cost, and you can't beat constant practice and "doing" vs. theory and reading. As a result of the course I am moving away from a theoretical and academic understanding of communication and persuasion to a practical, effective doing of communication. Thanks!" Lisa Perry, JD PhD

"Kudos for your Public Speaking Program. And I never even have to leave the house. I actually love doing in-person presentations, but they aren't the only way to do things. I also do teleseminars, and I have just launched a new joint venture project with some of the big names in Internet Marketing. I am interviewing 7 of Mark Joyner's Space Monkeys from his 7 Day Business Turnaround Kit, and Mark himself. The participants include Jason Henderson, Michael Morgan, Tom Justin, Reed Floren, and more. Thank you for the inspiration, the skills, and giving me the courage to make this dream into reality!" Tania Baildon, Wealth Virus Expert

"I have been reading your work for a very long time now, years in fact. I recommend your work to everyone I know and tell them to sign up for your newsletter. I hope to take your speaking program because I do like the idea of controlling my future. You really are about the only guy I pay attention to on the Internet, and admire at the same time. Keep up the good work." Bryan Price, Bakersfield, CA

"Kevin, you have truly moved me to the next level in professional speaking. I have much respect and gratitude for your professionally planned

Professional Speakers Course. I will highly recommend it to anyone interested. Your content is packed with more than you promised, your teaching style is powerful and your guidance is very encouraging. Everything I learned is already in action. Thank you for your knowledge, support and secrets of this profession. I met you in L.A 2007, I subscribe to Coffee with Kevin Hogan, and have now taken two courses...you rock!!!" Janet James, www.janetjames.ca

"I was interested in changes in my life, but not knowing which direction. I took a chance with your book, The Science of Influence. It looked very attractive, and I found out by reading it, it has great substance! I changed my life and started building my own business as a financial planner and I must say your book and website have given me great help. Thank you for sharing your ideas, especially the Psychology of Wealth Accumulation Coffee with Kevin Hogan, and more! I also have to say I have built more friends in the past 6 months than I made over the last 6 years by helping them honestly. Now I'm daring to make decisions. Thank you very much!" Wolfgang Schernhammer, Austria

"Want to influence others? Want to persuade others? Want to sell others? Then Science of Influence is not just an option – it's a landmark breakthrough of information you can use the minute you read it."
--Jeffrey Gitomer, author of The Little Red Book of Selling

"Persuasion Protocol contains extensive and up to date research about persuasion and marketing. Kevin Hogan over-delivers in terms of massive content and utterly applicable stories, metaphors and ideas about persuasion. I view Kevin as my back-up research expert who affirms or negates the viewpoints that evolve in my clinical work as a psychotherapist. The only problem in buying anything by Kevin Hogan is that it is humbling to see how much he gets done and all that he knows. However, you will know far more and be far more productive when you listen to this program and put it into practice. It is worth all the time and money you put into it." Bob Beverley, Psychotherapist, www.findwisdomnow.com

"We are only half way through this Professional Speakers Course and I can't believe what I have already learned...and we still have four weeks to go! I have only one regret; that I didn't sign up for this course two years ago. Interestingly enough, I own many of the top books on building your speaking business, and I am excited to say that Kevin has revealed strategies for supercharging our speaking career that weren't even hinted at in these popular books on the same topic. If you are looking for someone to take your money and tell you everything you're doing is fantastic (when it's not), then this course is probably not for you. However, if you are looking for someone who will tell it like it is, someone who truly wants you to succeed, and someone who is willing to share all of his secrets of speaking success with you, then don't make the same mistake I did - enroll in this course as soon as possible. Kevin Hogan is the real deal!" Vincent Harris, Trenton, MO

"Thanks for making a change in my life. I never miss our Coffee meeting Monday mornings and it made me resign from my job and start my own venture 4 months ago, making 3 times the amount of money I used to. I also read your book, Covert Persuasion, awesome stuff. Thanks for everything." Johan Grobler, Gauteng, South Africa

"Kevin Hogan lays a path that magnifies your ability as a speaker. Whether you are currently on the speaker's circuit, or have a burning desire to join, you owe it to yourself to better your abilities with Kevin's Speakers E-Course. The information you will receive will answer all of your questions and then some. If you are serious about maximizing your potential, get into this E-course!"
Matthew Shields, President, Emc2

"I got more out of Kevin Hogan's intense delivery of real world marketing and psychological influence research than any book, program or course that I've taken so far." David Perdew, NicheAffiliateMarketingSystem.com

"Kevin, I love your NEW INTERVIEW CDs, they are a potential GOLD MACHINE, so it's up to me to practice and get great results."
Jeffrey Carfagna, Pawtucket,Rhode Island

"Ordered my 5th Volume of The Science of Influence on Monday and got it today - Wednesday. You seem to have only one standard of customer service - 'Off the Charts Incredible!' The only thing better than your service is your material and presentation of it. Thanks!" David Graska, Elk Grove, CA

"Dear Kevin, Have you been following me? I just finished Chapter 8 of your new book, The 168 Hour Week, and I'm starting to look for surveillance cameras! My goodness, this book is me to a T (yes, a capital T!) Good thing I'm working on your Lifestorms program. With that work and this new book, I'm gaining confidence I WILL be able to live my way! Thanks!"
Peggy Larson, Coon Rapids, MN

"I wanted to let you know how appreciative I am of your Professional Speakers Course. It is a definite must for anyone who is thinking about getting into public speaking. If you are a sales manager, sales professional, facilitator, or entrepreneur and you are required to effectively communicate with an audience of 6 or 600, you will benefit from the skills the Professional Speakers Course delivers. These communication skills are applicable to many more applications than just public speaking. Also, thank you for the additional tools and gifts your provided. It was a pleasure to take an e-learning course where you were there personally to coach me along the way, provide feedback and immediately respond to my questions. This program was more than worth the investment."
Eliot Hoppe, Calgary, Canada

"Kevin, I wanted to thank you for your amazing contribution to the MDRT conference last year in Las Vegas. Of all the speakers there, yours was the most influential to my practice. Not only was it entertaining, it has helped me look at the world and people with a deeper perspective. I appreciate the "free" bonus material you provided. I also enjoy your coffee talk weekly eNewsletter."
Joshua Helman, M.D. Financial Doctor: "Prescription for Wealth"
Orlando, FL

"Kevin, I have received incredible value and benefit from your Professional Speakers Course. You have left no stone unturned per pro speaking. I highly recommend this program to anyone considering speaking professionally! Thanks!"
Michael Roth, DC

"As a complete self-confessed Internet amateur I started the Internet Marketing Course both excited and challenged. Well, all my expectations were surpassed and then some. The information and knowledge has allowed me to feel and be ahead of the game when it comes to working via the web for business and wealth creation. Kevin was more than just a mentor, he was my motivator and friend. Throughout the course, Kevin was always ready and available to help and assist. His material invites you the student to create and explore wherever you are in business so that you achieve and go beyond yourself. Kevin has been the invisible force and drive which moved me to take action TODAY!"
David Power, Clinical Hypnotherapist, London

"Wow, you really do over-deliver! I have at least 2 months more work to do even after the course is over. I am not complaining...this is GREAT. I have arranged 3 speaking engagements already and I have a blueprint for my future speaking to be successful. Not only have your prepared the soil you have helped water and fertilize it! I previously thought speaking was just speaking, but boy, was I wrong! Thanks for helping me open my eyes - and - giving us tools to manifest what we are learning with your Professional Speakers Course. All of the add-on information helps us have multiple streams of income as well as better and more effective marketing. What you have delivered is more than what I thought I would receive, and frankly, it is worth more than you charged. I can't wait to get to the $100K mark...you have already deserved a bonus and the course is not over yet!."
Karl W. Ellerbeck, NCMT

"Thank you so much for your weekly shots of 'Coffee'! I really appreciate being able to benefit from your wisdom, knowledge, humor and kindness on a regular basis." Sean Cook, The Cotswolds, UK

"You taught me how to gather information by observation, and how to communicate information effectively and convincingly. Your contributions to my career are too many to list. A great deal of information was gleaned from your newsletter. I have never bought a lottery ticket. I don't think the odds are in my favor, but every time I buy one of your training programs, I feel like I just won the Powerball. Thank you for all of your help!" Fred Frego, Mountain View, AR

"IT'S UNFAIR! Where was Kevin with his Professional Speakers Course when I was starting my business??? If I had known all this before, it would have saved me a fortune and earned me a fortune already! The course felt like a 1-on-1 coaching or mentoring - packed with unique audio info and reading material focused strictly on business practice. Always delivered on time and always much more than you could digest at one sitting! Kevin pushed me up against my limits and transformed these limitations to a vast potential. Thanks a million!"
Ewa Zaremba, www.learning-masters.pl

"Kevin, with two thirds of the Professional Speakers Course behind me you continue to challenge and push me beyond limits I did not even realize existed. With over 400 pages of unadvertised course manuals, 20+ hours of recorded training material, continual opportunities for active participation and one third of the training still to come, I cannot fathom what you have left to share! I haven't even read about a course that contains half of the materials that you have covered to this point, and still say there is more! The opportunity to interact with the other participants really pulled it all together. Thanks…so far." Murray R. Mortlock, CD, Alberta, Canada

"Hi Kevin, I just finished listening to your CD course on persuasion and wanted to give you feedback: fantastic! Great stuff and very well presented, a pleasure to follow. It's been a long time since I've heard such good stuff; last time in my own sociological studies. You really point out very interesting and surprising aspects." Andreas Scheuermann, Lake Lucerne, Switzerland

"Kevin, this week I secured a further 12 speaking engagements where I am speaking for free. This is the start of my career and I want to speak wherever I can. However, get this...I am also speaking at two large engagements with 500 and 600 attendees respectively. Both paid. I am just doing everything you told me to do. I am getting myself out there in every shape and form and it all is beginning to happen. I am on the edge of some great things. I owe so much of this to you, Kevin and your Professional Speakers Course (and that is underplaying it)!" Adam Eason www.Adam-Eason.com

"Currently I am a high school senior that is writing an essay on someone that has made an impact in society today through their words. This essay is all about you. I stumbled upon your site as a accident but what I found was absolutely amazing. The way you were able to break down the human mind and then teach it to anyone and everyone who wants to know is amazing. You have built confidence in people's lives as well as contributed to the strengthening of our society through common communication.. Your impact will be felt on people as long as their is verbal and non verbal communication."
Ryan Somers, Skyline High School, Sammamish, WA

"I recently purchased Covert Hypnosis and absolutely love it. I sell security systems to small business owners. I was calling on a repair shop owner and after giving my presentation I asked for the sale. He said his budget was really tight now but call in 6 months. That's when I remembered what you taught and with only ONE sentence, I had the sale! It blew me away. Thank you, thank you!" Andy Howland Grand Rapids, MI

"To say I "hired" Kevin is not accurate-he accepted me as a student in his Internet Marketing Course and promised [1] to give me more than I asked for; [2] to give me accurate, up date information that I could use for my own marketing projects; and [3] to tell me the truth. He did all three and much more without failure or hesitation. I would not hesitate to recommend Kevin; he CAN, he WILL, and he DOES deliver."JC MacKenzie RRT, RCP

"About halfway through your Decision Point E-Course I really began to see a lot of new things. I've been using the ideas in the class on a regular basis now. I appreciate all the work to bring the course together."
Christian Haller, Alexandria, VA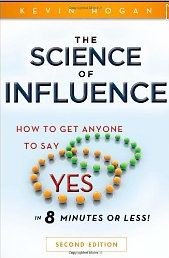 "Want to influence others? Want to persuade others? Want to sell others? Then this book is not just an option – it's a landmark breakthrough of information you can use the minute you read it."
--Jeffrey Gitomer, author of The Little Red Book of Selling
"I have had The New Hypnotherapy Handbook on my shelf for a year or two and just started reading it...what a mistake I made! I should have picked it up sooner, as it would have saved me and my clients time! I am a subscriber to Coffee and really enjoy your stuff. Thank you, Kevin!" Michael Skirving, hypnosiswithresults.co.uk
---
---
"Your "Coffee" is fantastic--thanks for producing it each week. I feel like I start the week 'sharpening the saw', as Covey would say. Thanks for acting on your talent and sharing it with others."
Daniel Kriss, Director of Marketing, McKendree College, Lebanon, IL
---
Influence Works Best When Personalized. Read (and comment on!) Kevin's article in Harvard Business Review.
Surprising Persuasiveness of a Sticky Note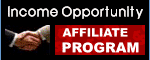 Want to earn money while you sleep

and have us take care of all the details? Easiest way to earn money ever!
Kevin Hogan's affiliate program
Kevin Hogan at Peak Potentials'
Master of Influence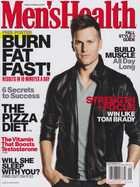 See the info graphic with Kevin's input in Men's Health magazine. Page 52
"I saw you speak at Master of Influence. WOW. You are in a class second to none. You are amazing!" Tim Smith
"Hi Kevin ... thoroughly enjoyed your talk at Master of Influence last week. You were HILARIOUS! Can't wait to get your 'Invisible Influence' materials, so I can start mastering what you teach (supply ran out by the time we got to the back!)." Jenny Campbell
"You never know when it will strike, but there comes a moment at work when you know you just aren't going to do anything productive for the rest of the day. Thanks to Kevin Hogan's brilliant program, Life: The Source Code, you can make sure every day is a productive day."
Neil Dhawan, www.cycles-of-life.com
---
Schedule of Events
Sep 22 Internet Marketing E-course
Oct 13 Wealth Accumulation E-course
See all Events and Courses
---
"Dear Kevin, Your book titled The Science of Influence plays a big role in my career. The book is excellent, and no wonder you are the top guru of Influence and Body Language. Keep writing and changing the world!"
Huy Tran Kiem, Vietnam
"I know I've said thank you for Life: The Source Code, but I also want to say congratulations on putting together and pulling off such an incredible event. That is a remarkable achievement! Awesome job. I came away from Life: The Source Code with exactly what I had hoped and needed." Patrick Glancy, CI, BCH, Salem, OR
"Just wanted to tell you how much your e-books and web site have changed my life this past six months. I'm a hair stylist who has used your teachings religiously and it's worked wonders for my client acquisitions and retentions. Started in early June and my income has tripled in less than six months. Thank you very much!"
Bryan Aucremanne, Raleigh-Durham, North Carolina
"Life: The Source Code over-delivered on value, like everything Kevin Hogan offers to the world. The breadth and depth of Kevin's knowledge is staggering and is matched by his enthusiasm and vitality and compassion. He delivers a map that will direct you to how to get the life that you want."
Bob Beverley, www.findwisdomnow.com, Poughkeepsie, NY
"Thanks for Life: The Source Code! What an astounding experience! I haven't felt this good in years...maybe never! All the presenters were great. Thank you."
Peggy Larson, Coon Rapids, MN
"Kevin, Congratulations on an outstanding Boot Camp 2010!! Keynote Speaker Mark Joyner was simply brilliant. I felt his Keynote really set a very positive tone for the rest of Boot Camp. His emphasis on ethics and the importance of making quick decisions were reinforced extremely well by you and the rest of the speakers. Wendi Friesen was simply fabulous. Wendi's teleseminar with you was significant motivation for me to attend this year's event. Dave Lakhani's teleseminar with you put my decision to attend over the top. Tonya Reiman's presentation was nothing short of fantastic. I really enjoyed and appreciated her insightful advice and encouragement. I have to compliment your staff for making your event a smooth and fun success."
Brent Detering, Idaho Falls, ID
"Thanks for an incredible week at Influence: Boot Camp 2010!"
Brian Latta, Bountiful, UT www.Thebookontrading.com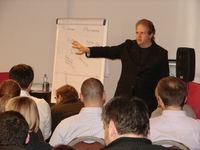 Poland
Kevin had a great time training Covert Subliminal Persuasion



Costco interviewed Kevin for
Body Talk: Actions Do Speak Louder than Words.

Get this issue of Cosmopolitan for Kevin's body language evaluation!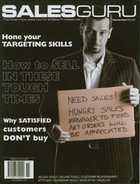 See the article by Kevin in Sales Guru magazine (based in South Africa). "Burnout: Escaping Living Hell"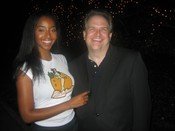 Get an inside view of the
Playboy Mansion with Kevin Hogan.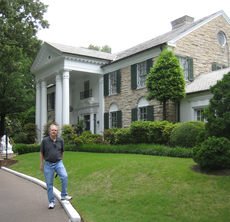 Kevin visits the home of Elvis Presley - Graceland. Go on a VIP tour with Kevin.
"Sometimes your weekly email and web site are the best thing I've read or heard all week! Thanks." James Cochrane
"Kevin, I took a class of yours years ago and you taught back then that the way to make money and get freedom for yourself is to have your own small business. Well, I did it! I made money for myself and was able to invest in a move to Ecuador. Money goes farther here! I really live your message now. One can only have money and security when working and thinking for him/herself. Thank you - I'm so happy I met and listened to you!"
Liliya Bykova www.pro-ecuador.com
"Currently I'm stationed in Baghdad, Iraq. I came across your link reading about strategies and tactics of persuasion from a suggested reading on one of our training sites. Just thought I would send a note to tell you I find your approach very interesting and look forward to reading your e-letters. All the best." CPT Nathan Brookshire
"I just got the book Covert Hypnosis: An Operator's Manual yesterday and it's fantastic. Within minutes of reading certain techniques, I secured a big business deal in S. Wales. This is top notch stuff, the best. I have already recommended it to 2 people. It's great knowing my business can go from strength to strength with this knowledge to assist it. Thank you - the MAP's are incredible!" William Goldsworthy
---

The Psychology of Persuasion is now available in this mook version in Japan!

---
Schedule of Events
Sep 22 Internet Marketing E-course
Oct 13 Wealth Accumulation E-course
See all Events and Courses
---
Follow Kevin Hogan:
See the article by Kevin in Sales Guru magazine. Read "Three Newly Discovered Influence Factors That Matter"
Psychologies Magazine interviewed Kevin for the article, The Art of Persuasion.
Brain Gain: How to Get Inside the Minds of your Customers Page 68 of this issue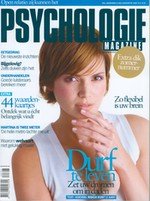 Psychologie magazine featured Kevin Hogan's opinion column on 'The Secret'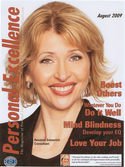 Personal Excellence magazine
features Kevin Hogan's Leadership Excellence article
National Speakers Association magazine. Kevin's article is featured, Setting the Stage: How to Keep the Audience Comfortably Focused on Your Presentation.
"The most remarkable thing about doing Kevin Hogan's Internet Marketing Course was one week after we started, I had a website up and running! This is not the usual type of course where you receive all the subject matter and it sits on your shelf until you find the time for it, oh, no! Kevin is involved. Every day he send you emails with attachments. He takes you step by step through the process, especially in the beginning when you really need it. It's in your best interest to keep up with the group, and whatever questions you have, he answers them all. You will receive absolutely everything you need to know about the Internet. Something else that would never have happened without Kevin, is that my website was spidered 4 days after it was published, and spiders crawl every 3 or 4 days like clockwork. A month later, my site had a page ranking of three. For a newcomer going it alone, this is unheard of. The course was worth every penny. I highly recommend it to anyone interested in setting up an Internet company, big or small."
Sharon Dell, Durban, South Africa, InspiringDevotional.com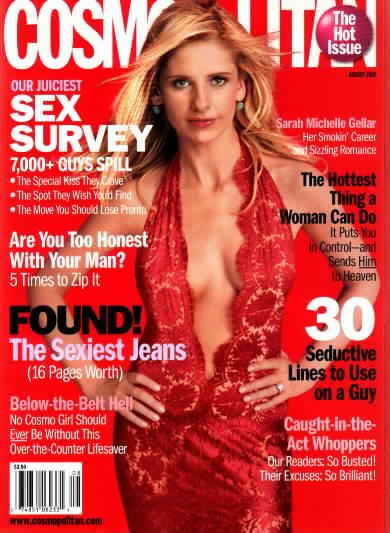 Cosmopolitan interviewed Kevin for an article on how to level the playing field in business for women.
"I first gave Lifestorms a superficial listen, just curious what it was about, and at first I got nothing more out of it than a sense that it sounded cool. But, during the last 5 days, I have found the miracle! Something inside me clicked when I began to thoroughly study the material. I find myself interacting with the world as if I'm a new person. The best part is that this difference, this peace that I can not remember feeling before, this seems to be not from rational, "studied" or "memorized" knowledge, but a sense of freedom, a sense of a huge load falling off my shoulders, which I did not even know was there. What I have not mastered yet, I now know I will because of Lifestorms (Wow! Finally!) My friend and I, after the first 5 minutes five days ago, ever since that moment we can barely stop ourselves from discussing everything and we are excited to make time every day to study this, and we dislike the moment when we have to stop because we can barely wait to see what else is there!"
Katerina Spillkova, San Bruno, CA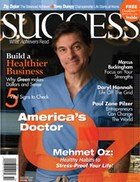 Kevin is in SUCCESS magazine. Read "Secret Language: Decoding Nonverbal Clues to Get the Edge."
"Almost too deep to take in at one go around. So I've gone through everything twice now and have a much clearer understanding. Amazing information! Kevin, the Decision Point e-course is absolutely amazing. You have answered within this course a lifelong question for me, 'Why are 95% of my decisions bad ones?' As a matter of fact I'd finally gotten to the point in life where I would make a decision and then do the opposite, which seemed to be a method for better results...sad isn't it. So why did I mostly make bad decisions? Because I was making them from my gut feeling. It's amazing that I've been able to become a multimillionaire using this poor strategy. Now I truly feel you have given me the opportunity to skyrocket my future. Thank you so much Kevin, your work is truly phenomenal. Without question I'd recommend this course to friend and foe alike."
Kate Upchurch, Richardson, Texas