Influence: Boot Camp 2015!
February 26,27,28,Mar.1 - 2015
with Kevin Hogan
at the new Downtown Grand
in fabulous Las Vegas!
"Just What Will Your Potential Be, Now?"
Ready to be at Influence: Boot Camp 2015! in Live in Las Vegas!?

2/26 Thursday 10:30 - 7:00
2/27 Friday ---- 8:30 - 7:30
2/28 Saturday - 8:30 - 7:30
3/1 Sunday ---- 8:30 - 5:00


For several weeks I've shared with you that I'm going to be giving you the most cutting edge model of influence and persuasion at Influence: Boot Camp. You're not just going to learn current influence technology, you're going to know what matters most in influencing others to yes.

In order to accomplish this outcome, I've pulled in an absolute Dream Team for depth and breadth of knowledge...who are ready to GIVE YOU applications where you need to shine.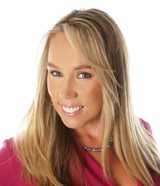 Tonya Reiman
has a couple of New York Times Bestsellers to her credit. Would you like to know the truth about presenting to women vs. men? Everyone knows we process information differently. We buy differently. We even think differently. But how? When does it matter? This expanded module cuts to the key distinctions that you can use beginning the second you walk out the door.

Tonya has spent more time in front of a television camera than anyone I know. She isn't just an expert at impression management and nonverbal communication, she causes her MILLIONS of viewers to see things her way. Now, she shows you how to do it, as well!
"Coach" Deb Cole
Who was the first person to spot that Twitter was going to be the online game changer? Then who put their prediction out there for the world to see? Who was the first to write a book about how to use this strange new 140 character medium to change your world?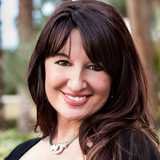 Deb Cole called me and said, "Kevin, go get KevinHogan@Twitter.com right NOW." Had ANYONE else had called and told me to do this I would have politely smiled. But Deb has a knack of being ahead of the curve for all kinds of different reasons. I briefly debated why I would want to ever "tweet" in public. 3 minutes later I got off the phone and did it.
Things are changing online again. Big changes are happening now and others are in the works. Social media is evolving and utilizing social media for your benefit is one thing you can't afford to miss out on.
Scott Sylvan Bell
has unique perspectives about your sales success that no one else I know can match in depth or breadth. Scott has trained hundreds (thousands) of sales people over TIME. He has made THOUSANDS of in home sales calls with the people he trains. This rare knowledge base is now accessible for the first time ever to you.
Do you want to know how people respond in real time, in the moment, right THEN AND THERE, on the spot, when you have one minute to make the sale?
Scott Bell has a log of sales calls of all kinds of different people and has nailed down what matters to the sales call right down to the pictures on the wall what matters.
OH! Would you like to know PRECISELY what those pictures on the wall REALLY means to their saying "yes" or "no" to you?
I've watched Scott coach leaders in business, one on one. I've never seen ANYONE who is privy to the full extent of what really matters in 2015 besides Scott Bell. He's out there every single day observing, training, teaching IN HOUSE with the people that are becoming leaders in the profession.
Bob Beverley
is the author of a number of books including my favorite, Emotional Elegance. He is a leading expert in personality typing and analysis. What's unique about Bob is his ability to bring an audience to TRULY UNDERSTANDING everyone else in the room in a very short period of time. "Remarkable," doesn't begin to describe what you will experience. I've personally watched Bob bring each member of an audiences personality differences to light in such a way that people see and sincerely appreciate their differences and similarities.

I promise you've never seen anyone enlighten you in such a short period of time as to who you are in comparison to the rest of the world.

You'll be not just a better influencer after this After Hours presentation, you'll be an even better human.
Lisa Hyatt
is the person that shows you how to take all the extra money you earn because of Influence: Boot Camp and turn it into money you can KEEP instead of mailing off to the government. Her expertise in tax strategy is extraordinary. You'll learn specific steps to take to keep more of what is yours.

This After Hours presentation is a command performance. I loved what Lisa did for our people last year so much, we just had to have her back again this year. I suspect what you invest in Influence: Boot Camp will be returned several times over by using what you learn in this one presentation.

And the timing, of course...is perfect!
Introducing THREE Headliners for Las Vegas.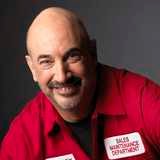 Jeffrey Gitomer
is far and away the world's leading sales trainer.

If you've never seen Jeffrey it won't be long before you experience how he pushes your buttons to rise to excellence.

Gitomer is a rare commodity in the world of sales. He makes the difficult simple. He is a genius persuader. He doesn't BS the audience. He tells you precisely where traditional sales approaches fall flat and what you really have to do to consistently get the order.

You're going to find out what is an absolute waste of your time in common sales training and within minutes your perspective about how to sell will be shifted in an utterly unique, useful and valuable fashion.

Gitomer has written the most valuable books about selling, including The Little Red Book of Selling, The Sales Bible, and Customer Satisfaction is WORTHLESS, Customer Loyalty is PRICELESS.

Of all the speakers I've observed over the years, Jeffrey makes every second of your time count. There is no B.S. with Gitomer. Do this. You will succeed. Period.

By the end of Day 1 in Las Vegas, you'll wonder what could possibly be left.

That's where John Carlton comes in.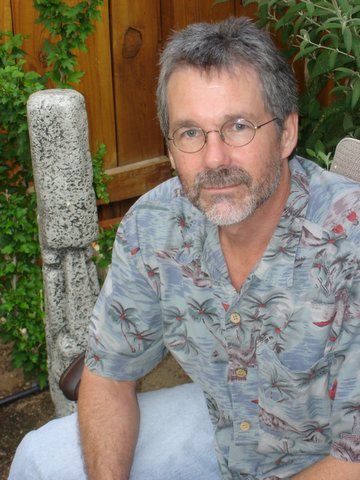 John Carlton
is to the world of Copywriting what Jeffrey Gitomer is to selling.

Carlton is a true genius. He has trained the most potent copywriters in the world.

He's written about as much successful copy as any human alive.

You've seen ads he wrote. You just never paid attention to who wrote them!

Instead of asking John to give three hours of lecture time, where every great copy writer is mostly obligated to present to the least common denominator in an audience...I've asked John for permission to be on stage with him 100% of those hours you have him for. I've asked him to let me dig in for the real gold nuggets.

I know YOU and I know what YOU need to know about writing copy that persuades NOW.

I'm going to ask John the differences between the consistently excellent and consistently average copywriters. What specifically do the great ones do in contrast to those who are good but not great.

You're going to find out the real value of a "swipe file." (And yes there IS a way to use a "swipe file" but it might be helpful to know HOW.)

You're going to find out what is most important in writing copy AFTER the headline has been drafted, the offer made and the P.S. has been penned.

And then perhaps you'd like to know HOW to do this instead of just WHAT it is.

John is going to explain why copy Kevin Hogan writes just might not work for John Carlton, and vice versa. Why? And how do you know what TO write?!

There are some amazing copy writers out there. Morgan. Garfinkel. Deutsch. Haines. I can think of another seven that are brilliant.

If you could ask THEM who the best copywriter in the world is, (excepting themselves) they will tell you it's John Carlton.

And he's going to show you the real stuff that only his clients and mentees know.

And what do Gitomer, Carlton and Hogan need to solve? What problem continues to change and evolve? And who do we learn from to develop new strategies?

The problem is resistance and reactance to the sales and marketing message. There's one man.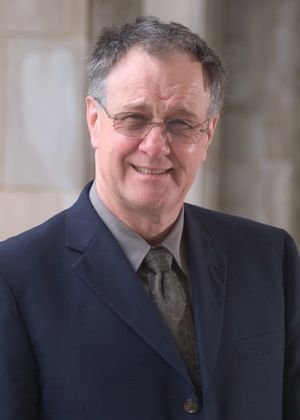 Eric Knowles, PhD
is the worlds leading expert on resistance and reactance. He's done the research into Alpha and Omega Strategies.

Eric is one of my personal heroes in the world of influence and persuasion. My work wouldn't be what it is today without Dr. Knowles having done the heavy lifting while I was still in college.

Dr. Knowles (professor for years at the University of Arkansas) has done more lab and field experiments and studies to overcome resistance than anyone I can think of.

And this is simple. If YOU can't overcome resistance AND reactance, THEY WILL say, "NO!"

Dr. Knowles joins us to share his most important research, results and what really works in the real world.

Eric almost never speaks at events. He's even turned me down in the past!

But for the first time in 8 years, he returns to Influence: Boot Camp so YOU can gain ALL that matters in reducing resistance in others.

Intelligent doesn't begin to describe the awareness, the brilliance, the depth of knowledge of Knowles. After learning what he knows in his unique, make it super simple, training style, you will know how to cause people to listen to your message...and allow them to say "yes."

Next week I'll introduce you to the balance of the all star team we have at Influence: Boot Camp.

Would you like to learn from the person who has done more time on network television than all the rest of us on stage at Boot Camp?

How would you like to dig deeper into selling from the ONLY sales trainer I know, who has been on over 17,000 sales TRAINING calls inside of 17,000 people's HOMES.

What can you learn from someone who has SEEN every form of resistance, heard EVERY objection possible, and trained his people ON THE SPOT in dealing with "no" and bringing those thousands to "yes."

Best of all? He records everything. We will KNOW what works and doesn't across a broad series of personalities, contexts, environmental shifts. No one has access to this data base ...but now you do.

For the moment, you can know that NO ONE - ANYWHERE has experienced any TWO of the extraordinary minds of Knowles, Carlton, and Gitomer at the same event.

Only at Influence: Boot Camp 2015 will you learn from all three.

This is truly a once in a lifetime opportunity that will never happen again.

So here's your ONE CHANCE...

You've heard it and yes, it's true.

People who attend Influence: Boot Camp have a propensity to become influential and succeed. Period.

Boot Camp Attendees are a unique breed of people. They defy the odds. They win. Part of it is because of what they learn, who they learn from and of course who YOU ARE as a person.

So what will happen to you?
"I attended Kevin Hogan's Influence Boot Camp. I thought it would be a great opportunity to see Kevin up close and in person and see if he was the real deal. Well, let me tell you the entire experience far exceeded my expectations. It was packed with quality real life information that I could take home and use. The speakers were excellent and top experts in their fields. And there was no sales pitch from any of the speakers, they just shared their cutting-edge information. I walked away very impressed with Boot Camp and Kevin Hogan. I could see that Kevin was very genuine in his desire to make a difference in people's lives. And he has the background, knowledge and ability to truly do that. I would recommend Boot Camp to anyone. I don't care what business you're in - you will have more information than you'll be able to process."

Scott Bell, Elk Grove, CA



It's tough to predict what will happen to any one person in one year. I will tell you that I would be blown away if we don't see at least 5-7 stars launched from Boot Camp this year. And realize that a lot of people that come to Boot Camp don't want to BE STARS. They just want to add a million bucks of gross revenue to their already successful business and kick back with family. Some people just want to know how to be more influential so they can START that million dollar Coffee Table business!

Everyone has different outcomes. But I promise you, you will take the roster home from Influence: Boot Camp and you will shortly see the same people on TV or in the papers and magazines, with new books, or have an amazing person in their life...

You? It's 2015 and I need 4 days of your life to help you shape the ability to Persuade on Demand. Frederick Douglas said, "If I can persuade, I can move the universe." And if you aren't able to influence, nothing happens.

Nothing is more precious and valuable than time.

Nothing matters more than to be with other people who are pursuing similar kinds of goals and it's particularly exciting when they are starting from square one from a seed they GET AT BOOT CAMP. I've seen people come to Boot Camp wanting to be successful as a writer and end up on television instead. Some of these folks have written two or three or more books and it's only been that many Boot Camps since I last saw them.

TIME is the reason, the one reason, the best reason, the most important reason you want to be at Influence: Boot Camp. TIME FOR YOU. People talk about money and money matters a great deal, but never sell TIME short. TIME FOR YOU is important. It was John Lennon who said, "Life ain't no dress rehearsal." If I could smack people into submission I would remind them that this is 2015 and YOU HAVE BEEN LIVING THE SAME LIFE FOR YEARS and it is TIME to get clear, get focused, develop the right mindset and learn HOW TO ASK FOR WHAT YOU WANT so YOU CAN GET IT.
Influencing Everyone You Choose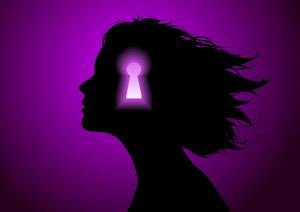 Every mind has a keyhole. I'm giving you an entire set of skeleton keys.
And if you determine your own income, I'm going to show you how to make a LOT more sales by seeing fewer people with NO extra work, and in fact, will reduce the total time it takes you to communicate your message so much it will probably scare you.
All of the above happens in a pre-set framework that begins the minute we begin on Wednesday. There is no ambiguity. This is the method.
1) You are an Influential Force
...and if you aren't now, you will be by March 1.

This is one of a few things you are about to learn which I've never revealed in the past.

It begins with what you think, do, activate, and set into motion before the encounter. For me this is more time intensive than anything that ever happens face to face.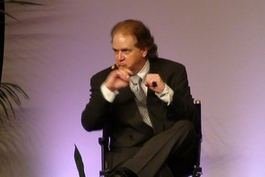 You're going to learn a literal step-by-step process of what to do before you leave your office or home to meet whoever you're going to be connecting with.
The process is comprehensive. I've never had a serious opportunity to open up about this in the past. It is, after all, rather personal. What happens prior to First Contact is big. Is it the most important piece of the influence puzzle? In most situations, the answer is of course, "yes."
Thus, as far as everything that leads up to an encounter, we're going to go there in depth. I will give you detailed examples from various aspects of life. I've never read about this in a book or seen it demonstrated or even talked about. It is what makes YOU the most important influential factor when you meet them. That's rarely the case with 99% of Influencers.
Operating at random is no longer optional.
I will physically demonstrate this Pre-Contact phase in each detail, as if you are NOT in the audience. I will walk you through the most intimate thought sequences and patterns of behavior that generate elements of Self that people want to stand next to instead of in opposition to.
This isn't about being "prepared," or knowing your material, or what you are going to say. It goes far beyond any surface structure. It's the one "hard to put a finger on it - factor" that people ask me about most. "But I'm not you, how do I do that?" You'll know before lunch on Wednesday!
I want to take you through more than a few real life scenarios. Before the big meeting, before going to The Club. Before seeing the client. You're going to find out what is at the core of the influential person and how to wrap your Self around that core and then bring it out of your home or office into the real world.
I want you to exude authority, magnetism, certainty, knowledge, competence and command respect.
I want people to describe you as charismatic, whether you are or not.
I want you to be instantly respected and typically liked by most everyone you meet.
There will be a very cool experiential piece here so you can take this home and DO this in your life.
Material that is particularly personal will be demonstrated, but you won't be doing anything all that personal with other participants. That will all wait for you to return home. But for everything that we can do at the event, you will have a force of gentle but strong presence when you depart.
2) First Contact
After you have become a serious force from within, you must identify with the other person or group. You're now arriving at the office, the date, your presentation, your negotiation.

What specifically has to happen at First Contact? Is this the part that is about what you should wear? Sure. That matters. Is this the part where we deal with "breaking the ice?" Yes. That's a tiny piece, as well. But anyone can read a book about impression management and be able to pull that off. First Contact is critical.

It really encompasses the other person falling into you. These early moments are where you meet them in their world and then you take them to another world. This isn't anything like rapport. First Contact is respect, appreciation and rapture.

This moment is significantly different from what you have in mind right now. The thing of it is, the moment could be contentious and difficult for the other person. It could be difficult or unsettling for you. You're about to experience just how to shift those contentious moments and jettison them when necessary.

Each element will be demonstrated.

You'll get an opportunity to engage in a few important First Contact experiences after they've been demonstrated by me at the front of the room. What might have been "uncomfortable yesterday," now becomes rather S.O.P. and familiar.

This is a skill you can model from what you've experienced and really meet someone in a way that causes them to perceive you in a more valuable light.
3) Identification
Some experts will argue that identification is the most important aspect of influence. It's certainly the single most misunderstood element of influencing others.

People want to do things with and for those for whom they feel connected to. This is not about rapport. Identification occurs when there is an almost unyielding connection. Identification remain relatively constant through time.

I will demonstrate how to create Identification between you and almost any other person. I'll show you the common mistakes people do trying to identify with others. You'll see how to instantly eliminate all of them.

Beyond the surface, there is also a mental framework that is necessary to actually accomplish this outcome. It's not simply finding out whether they are a Christian or a Jew. It's not about Republican vs. Democrat. It's far more profound than that. It's much more powerful than a surface connection.

It's here, in this moment, that the other person will do almost anything for you. Or at least they will if you have mastered connecting the identifying threads between you and them.

The probability of people complying with you when they identify strongly with you (and yes there are definitely links, some links that are weaker than others) is dramatically increased. With some aspects of identification in certain contexts, it's very, very difficult to fail at gaining agreement.
4) Changing their Frame of Mind and then Changing their Mind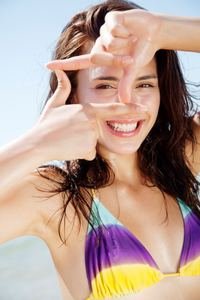 This is probably the most difficult of the elements of influence and once again, no one talks about it in a fashion that matters in causing people to want to have you there with them.

You're going to learn effective and predictable methods to change frames and change minds. I'll personally demonstrate numerous examples and then let you do this.

You'll find out how to take the person from a defensive state of mind to a compliant or agreeable state of mind in as little as 20 - 40 seconds, or as much as a few minutes.

This element requires a significant amount of precision in your preparation (as you will learn in #1 above, on day one). Once you have this skill, your ability to influence is elevated.

Intentional State Transformation is a strong skill to master. The goal is not ever to take someone from being sad to happy in an instant. That's not psychologically sound. But the ability to consistently and predictably move someone from distrust to trust is instantly useful and you'll be able to do just that and you WILL do that at Boot Camp.
5) Timing
Timing can be everything. Whether you ask in this moment or the next. Whether you leave a pause here...or.....here. It's important to have a timing style that is unique to your Self, but you must know how to use timing.

Things like the day you ask for the date, the time of the day, the time of the month, the time on the wall, they all matter. They matter a great deal. Understanding self regulation alone can dramatically allow you to be more influential. Timing includes but goes beyond these important factors.

You want to know when to pause. You must know how long to pause. You must know what to say or do when a pause is complete. You want to know how to learn to develop a repertoire of timing tools. You will do just this and you'll get a chance to see them demonstrated before you get to actually use them in the real world. You will quickly find out the difference between what works and why.

Timing factors in influence go beyond the moment. They go into the past and into the future. You'll need to access the past and the future quite often in influence. You'll learn how to do it. Then you'll see it demonstrated. Then you'll get a chance to do it your Self.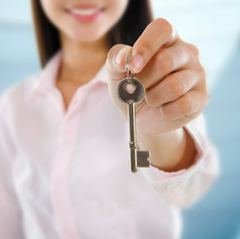 6) The Keys to the Building
When you ask for the keys to the building, just because you asked, you want the person to hand them over. Being able to project that deserved trust without offering it up front, is critical.

How do you cause people to trust you without somehow "insuring" it?

When this is demonstrated and you've replicated it, you'll generally have the keys simply by holding your hand out.
7) Reducing or Defusing Reactance
Reactance is the fear of being manipulated to where something will be lost. That something could be the freedom of choice. It could be losing choices or options. Reactance is also the fear of being manipulated and by extension facing the consequences of being manipulated.

When you are taken advantage of, you feel embarrassed or humiliated. Those feelings you've experienced in the past trigger memory circuitry in what the brain perceives as similar situations far into the future.
Reactance is not an "objection" to your proposal. It's their PAST talking to you. They don't even know what they are saying! It's 10 times bigger and it's something that generally requires contextual change to turn a "no" into agreement.
That sounds easy but it's not always easy to make that happen in real life.
I will demonstrate many examples of reactance. You'll see how to overcome this greatest of all fears and you'll have a catalog of ways to reduce resistance when you don't have the opportunity to completely change the context.
The reason people experience "no" more often than not is caused by reactance. Without pulling the plug on reactance, the greatest "pitch" in the world, delivered by the cutest face in the room, with all the perfect triggers will be fruitless.
You'll get a chance to feel reactance and you'll see why it is so difficult to overcome for people who have never been taught what it is. This invisible force field can be turned off and in fact it can be used to your favor in some but not all cases.
This will be... rather exciting.
8) My Personal Favorite Techniques
Be prepared to learn technique after technique to increase compliance and build long term relationships.

These are my favorite "techniques." These include the pieces of behavior I personally default to when my nonconscious is running the mind. They are also those that I remind myself to use when I really need someone to comply and for some reason 1 - 7 above didn't accomplish that goal.

The techniques are all tested and proven. Some are brand new and some are simply the most effective things you can do in any given moment to cause someone to move forward with whatever it is you are suggesting.

I'm going to demonstrate technique after technique during Influence: Boot Camp. You'll replicate many that can be tested before the end of the event. The rest you'll take home.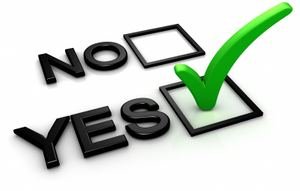 Choose The VIP
- or -
The Deluxe Package
for Influence: Boot Camp!
Influence: Boot Camp is $4,997 at the door.
This offer is good through January 31 at 11:59 AM Central Time.

Be part of an elite group of influencers that will meet once each month for six months on a teleconference to get the latest in influence research and developments. Six (6) sixty-minute sessions. $600 Kevin's gift to you.

Receive TWO Boot Camp Participants-only certificates (codes) for 50% off the ALREADY DISCOUNTED PRICE of ANY PROGRAM in the store. You'll save from $30 to $1,998.50 depending on your choices. Kevin's gift to you.

Receive TWO certificates for FREE half-hour coaching sessions with Kevin Hogan. Not a staff member. With Kevin. Ask Kevin to help you take what you've discovered at Boot Camp and make it a reality. Whether you want the final power boost on your sales presentation, help with your sales letter or the right strategy for getting what you want in life, you'll get it as a gift for being an Influence: Boot Camp Participant. $950 Kevin's gift to you.

Have an excellent Breakfast - Coffee with Kevin Hogan Style each morning of Boot Camp. Kevin's gift to you.

AND

Three 1-on-1 full hour telementoring sessions with Kevin
The VIP Package is $3,997!

If you'd like, you can pay just $677 today, plus
5 easy installments of $677 beginning February 25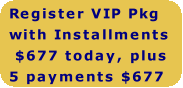 or
...if you prefer go ahead and take advantage of the Influence Deluxe Package for only $2,777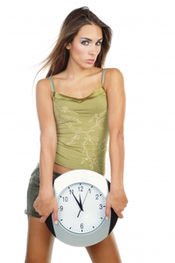 Please accept these gifts as part of The Deluxe Package simply because you took the time to register right now. This offer is good through January 31 at 11:59 AM Central Time.

Be part of an elite group of influencers that will meet once each month for six months on a teleconference to get the latest in influence research and developments. Six (6) sixty-minute sessions. $600 Kevin's gift to you.

Receive TWO Boot Camp Participants-only certificates (codes) for 50% off the ALREADY DISCOUNTED PRICE of ANY PROGRAM in the store. You'll save from $30 to $1,998.50 depending on your choices. Kevin's gift to you.

Receive TWO certificates for FREE half-hour coaching sessions with Kevin Hogan. Not a staff member. With Kevin. Ask Kevin to help you take what you've discovered at Boot Camp and make it a reality. Whether you want the final power boost on your sales presentation, help with your sales letter or the right strategy for getting what you want in life, you'll get it as a gift for being an Influence: Boot Camp Participant. $950 Kevin's gift to you.

Have an excellent Breakfast - Coffee with Kevin Hogan Style each morning of Boot Camp. Kevin's gift to you.
Total of Kevin's gifts to you if you were to pay retail today? $3,648.50 +
Then, there is the event itself which is $4,997 at the door. Register now and you receive the 350+ page, Influence: Boot Camp Desk Top Manual for free.
The Boot Camp Deluxe Package! You experience all of the gifts, Kevin Hogan and Influence: Boot Camp for only $2,777!

If you'd like, you can pay only $477 today, plus
5 easy installments of $477 beginning February 25
P.S. There are no comps, passes or further discounted admissions.
Money Back Guarantee!
If for any reason you are not satisfied with your first half day of Influence: Boot Camp, return your manual and notes immediately before I close the final morning session on the first day before lunch and your tuition will be refunded on the spot. No exceptions will be made.
Reserve Your Place for the Rest of Your Life, Today!