Influence: Boot Camp
February 26 - March 1, 2015
The Downtown Grand
in fabulous Las Vegas!
Finally...Time to Get...
What You Have EARNED!
Own the room.
Control the situation.
Determine the outcome.
Allow anyone to be drawn to you.
Be at ease and certain.
Be the obvious answer to their question.
Be ridiculously desirable.
Point... when they ask you what they should buy.
Write copy and create videos that establish you as the only sensible solution.

Tall order?
Not really.
Fewer numbers of people are making the sales. Fewer numbers of companies own greater pieces of their sector/niche.
The few people are smart enough to find out what really works and why so they can tweak and adapt regularly. The rest are doing what everyone else is doing.
Sure, I'm proud of what you're going to be able to do after you leave Boot Camp, but I'm more impressed with who you'll become.
But before we talk about that...and Boot Camp... I want to share with you THREE super nice incentives that those people who register today are going to receive in ADDITION to your entire Influence Boot Camp experience.
Check this out:
You'll be given a copy of the new (not-yet-released) The Influence Hack. Yes, you will get Kevin's new eight hour CD program before ANYONE on the planet. (Scheduled release date is March 31) ... just because you registered for Boot Camp. The Influence Hack will retail for $397 in the store.

Always wanted to do a Kevin Hogan E-Course but couldn't afford it? You get TWO Boot Camp Participants-only certificates (codes) for 50% off the ALREADY DISCOUNTED COFFEE PRICE of ANY DVD/CD PROGRAM or E-COURSE offered in 2015 in the store!
Depending on your choices, you'll save as much as $2,998.50.
This incentive will not be offered again.

SIX (6) Persuasion Elite Televents - You'll be part of the high level, VIP Televents for 2015. Each Televent is over one hour of cutting-edge persuasion strategy technology. The online/on call Events begin two weeks after Influence: Boot Camp has concluded and continue all the way through summer! In the past, these Televents have sold for $197 EACH but they are included in your package at no cost if you register before 12/19/2014 at 11:59 AM CDT. This special one time sequence will not be available to the public at any price.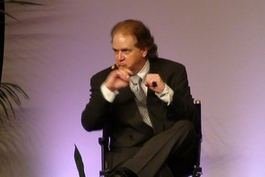 Influence Boot Camp Las Vegas 2015 is the absolute, most valuable material I've ever had a chance to offer anywhere, ever.
I've put together a great deal of work and I'm going to give it to you so you have it first, before your competitors. Before anyone.
The answer to the following changes as the field of influence skyrockets but the question remains the same.
"How do I make more sales without lowering my commissions when I sell the exact same product as my competitor?"
We'll give you the most valuable formula you could ever hope for.
KEY POINT You will leave knowing how to RAISE the price of your product or service and sell more of it, even if it is IDENTICAL to your competition.
Not only will I show you how to do it...I will show you what to say.
And I will do it "live" before your eyes with someone's product or service in the audience.
The most important reason to be at Boot Camp is your ability to influence in realm of relationships.
Want to be in high demand for the relationship of your choice?
Interested in being charismatic, having personal mastery and self confidence?
Simply need people to do the stuff you need them to do?
Excellent.
It will be done.
In business and at the office?
Businesses succeed and fail based on their marketers and salespeople's abilities to persuade and influence.
If you write copy or market online you'll find out how to be the obvious choice…at your price.
Want to sell more of YOUR product or service?
Selling financial planning as a Financial Advisor ? You can blow your competition away.
Real estate? You'll learn how to sell the same house for more money.
Mortgage Loans? You'll make a lot more if you follow this process to the letter.
Insurance? Sell more of(almost) the same product while earning more money, to excited buyers.
Coach or consultant, you'll learn how to get the message out that you are THE best.
Trainings? You have no idea how much business is here. People want and deserve the best there is, and if you are, they literally want to give it to you.
Now, can you imagine what will happen if you sell something that isn't a commodity...something that is different from company to company?
Pharmaceuticals, advisory services, food, art, clothing, cars, jewelry, services and all kinds of other products are *easy* to sell more of and for more.
People like you (maybe you) often send me e-mails asking me to give them applications of various strategies and tactics I've written about. If those people are in the Platinum or Gold Inner Circle, they get an immediate response. If not, it's not possible to get to email. At Boot Camp, that all changes for YOU.
I'm going to show you how to take everything I share with you and start applying it, IMMEDIATELY.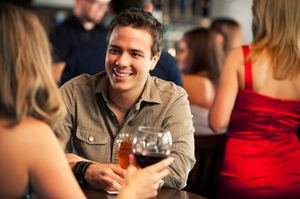 Once armed with a process....the ammunition never runs out.

The ability to persuade at will is the KEY to success.

In order to do that you must be able to see what is inside of their mind...know what they are feeling.

You are going to learn how to SPEED READ PEOPLE...

How would you like to know what the other person is thinking, and, more importantly, feeling - with minimal information...

I'm going to show you how to get scary good at reading people.

I'm going to reveal the secrets of knowing what's going on above the neck that causes almost every media outlet in the nation to contact me when they need to know if someone is telling the truth or lying...and what they were thinking.

You will get a chance to try this "LIVE" in person in Las Vegas. I'll show you how. (Talk about being able to amaze your friends when you get home…)

Next… The Single Most Important Aspect of Influence

Strategy Shifting is not the ONLY reason I've done OK in business, but Strategy Shifting is certainly ONE of the core reasons I've done OK.

Strategy Shifting is something the few "in the know" people don't like to publicly talk about for reasons that will become obvious.

Here's what happens. Essentially you can be making a persuasion attempt and failing…. Knowing beforehand how to SHIFT to a superior strategy before you LOSE THE PERSON. AND you have to know WHAT strategy to shift to.

STOP!

Why do most persuasion attempts FAIL when coming from those who have taken NLP courses, communication courses in college or learned how to be effective in negotiation? Shouldn't those people all be millionaires?

Never happen.

I'm going to show you WHY textbook approaches to everything from persuasive power plays to seduction FAIL...not most of the time...not 3/4 of the time...but in 90+% of instances.

Here's the first clue.

People fill in the blanks of the swipe file.

They've already lost.

Another?

They model what worked for another guy or another company.

People really believe that if they invest like Warren Buffet they will become millionaires or better.

But that's the same as a swipe file. (And I think swipe files are cool, but I've only seen a handful of people who know how and when to use them.)

Here's a secret.

You almost certainly can't model any seriously successful model, do what they do and then come close to matching their success whether it's at getting the girl, getting the deal, closing sales or writing million dollar copy.

In fact, that "strategy," is almost a guaranteed failure. (I will show you the critical exceptions at Influence: Boot Camp.)

I don't know of ANYONE who teaches this material or anything like it so I'm not going to give away years of work in a promotional piece. Simply know that there are different "types" of people who you will LOSE QUICKLY if you don't shift your current Persuasion Strategy.
You're going to learn what the best strategy is for each person in general.
You'll then find out when to know if they are approaching the RED LIGHT.
Then I'll show you how to SHIFT your strategy (and their mind state) to "catch them" before all is lost.
You'll never need to say, "I was sure they were going to...and then...they said 'no.'"
This module alone is LITERALLY worth the total investment (price) of Influence 2015.
(That's a no kidding, no hyperbole, no puffery statement. No one else will have this, and it will be edited OUT of the DVD's that are released in another year....just you.)
Selling Everyone You Want
Look, I don't want you leaving Influence 2015 and going out and setting up your own cult. I want you to go out with the ability to persuade or sell anyone and everyone you want. And I want...you to want...that to be more than the proverbial Win/Win.
It's hard for me to put together scenarios where I (you) can't persuade someone if I (you) want to.
Every mind has a keyhole. I'm giving you and entire set of skeleton keys.
I'm sure I've told you this before. One of my favorite books at describing this much more than metaphor concept is, "The General Theory of Love." They don't tell you how to get in that keyhole, but you do NEED to know.
Question: Will someone be able to say, "No," to you if you are moving toward "Yes?"
Yes they will. But it's not going to happen all that often...
Question: What will you be able to have if you could influence anyone to your way of thinking?
The power to influence, (not the power OF influence) gives a person permanent security and stability. You'll be able to take full advantage of everything you discover at Influence 2015 as soon as you get home. EVERYTHING you learn translates from business to personal and vice versa.
I could go on and on but you're hopefully going to be there so I'll move past the detailed story and move you to some highlights:
A GIFT: Forgot to mention…. The NEW for 2015 Influence: Boot Camp Bible is YOURS FREE to TAKE HOME! No one else on the planet will ever get this. Autographed, numbered and signed personally to you!
Here are a few things you'll be happy you came for!
Persuasion in Writing (text) is covered in some detail and depth!
Learn to Influence by Choice instead of Chance....
Persuasive Attitude: You'll find out what it is and how to have it
Enthusiasm: Discover how much is the right "amount" and how to make the fire burn!
Gain Cooperation Instantly
Defuse Anger (almost) Instantly
Unplug Hostility (almost) Instantly
Magical Presence....Charisma never Looked So Good....on YOU
Make Fee/Price a Non-Issue (really)
Get Top Dollar for any commodity (as noted above)
Become a Person of Influence-- I hope you want to be this...a person that matters...that makes a difference in the lives of others. Someone people turn to for help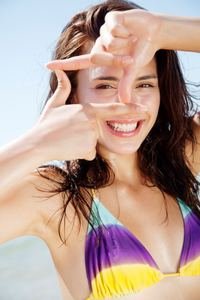 You ARE a "Brand"
How Do YOU Want YOU to be viewed by Everyone who meets you? Who hears about you?
Self Confidence: The One piece of the syntax you need on command. How....
Soft Sell vs. Hard Sell...Which to use, if either and when…
Words and Phrases that Sell. (Never before released)
Covert Conditioning: The Roots of Covert Hypnosis...Strong Stuff
Subliminal Success? (This is very cool)
Getting The Appointment
Influential Email
Speed Trust- Get it NOW
Building Credibility and Authority Quickly
Resistance and Reactance Demonstrated and Defused.
And how about some bullets?
How to create the "gotta have it" feeling in consumers
How to melt away sales resistance
How to tap into the "primal" buying emotions
How to instantly establish deep rapport
How to cause consumers to comply without resistance
How to use sex appeal to generate buying frenzies
How to infuse proof power into your sales letters to transform them into magnetic sales message that rack up the profits and bring in serious income
How to arouse your prospects inner buying drives
How to influence your prospect's mind to trust you and believe your information
How to bypass your prospects' conscious and "hypnotize" their subconscious
Ethics. Are you being ethical? Step by step process tells you
One of the best parts of Influence: Boot Camp this year is that except when a guest speaker takes the command, I'm up front.
And I'm going to show you how to make a LOT more sales by seeing fewer people with NO extra work, and in fact, will reduce the total time it takes you to communicate your message so much it will probably scare you.
And...we have fun. Maybe I can have you for dinner with a small group or invite you to my suite at the end of the night for drinks. But one thing is for sure, when you leave Las Vegas, you will have sat down and talked with me unless YOU made it impossible to do so.
I've spent a lot of money seeing people and never even getting a hello. That always bugged me. You will say more than "hello" to me. I want to know you and be important in pulling a few strings for you in your career.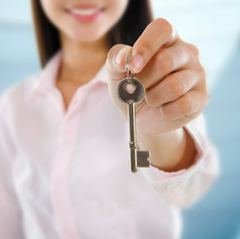 In fact everything about Influence: Boot Camp is about what I always wanted in a training.
Lots of new content.
The best of the best strategies and tactics.
Lots of applications.
Lots of certainty.
Lots of new material.
Meeting the people who can turn keys for you in life.
You come to Influence: Boot Camp 2015 and it's like Christmas without the irritating relatives. You always leaving thinking, WOW!
The other thing I do in a training is make sure that EVERYTHING is usable and applicable when you get home. I make sure that EVERY person leaves with at least one specific key PER DAY that will EACH make them in great excess of $10,000. (Really)
You'll be part of a BusinessStorm for Success
Each day, I show you how to BusinessStorm for Success. That means I show you a process where you will have a HUGE idea that is EASY to implement the day you get home. It will make you a lot of money. All you have to do is turn the key. (And you do have to turn the key to open the door.) EVERYONE gets this gift....and...I teach you HOW to BusinessStorm so you will be able to develop powerhouse ideas that often bring in as much money in a day as you made last year.
You might want to read that again.
In just 4 days at Influence: Boot Camp, I can show almost anyone how to almost mystically drive their sales up to numbers previously thought out of reach.
I'm going to do the same for you.
The agenda for the 4 days is full. It's now finalized with the exception of a few pieces of research being worked on right now.
This is the perfect experience for you *and* your employees because you can debrief over dinner what we did in Boot Camp. You can begin implementation into sales, marketing and management immediately.
Influence: Boot Camp has NO silly exercises where you get up and rub your neighbors shoulders, picture things in your mind with your eyes closed or shout mantras to the gods. (I don't think I could ever handle that again....)
Influence: Boot Camp is going to teach you the most advanced techniques of influence and persuasion. You are going to learn to utilize the techniques and strategies of gaining compliance to change the perception and behavior of others in a completely unconscious way.
Let's quickly highlight a few things that you are going to learn:
Specific non-verbal communication techniques for gaining compliance.
How to stand and sit with people so they like you and believe your message.
The process of covert conditioning.
The 23 words that change people's minds verbally and in print MOST.
Discover WHICH of the core drivers is running the brain of every person you meet.
How to utilize distraction and confusion when necessary.
How suggestion can change visual recall and increase sales.
Not one but TWO complete models for gaining compliance FAST!
Make minor adjustments in your physical appearance to turn "No," to Yes!"
How to tell a story so that the story delivers the message you want sent!
You are going to learn and be able to walk away with everything you've ever wanted to know about persuasion techniques, gaining compliance, making the sale, getting the date, and generating the answer "Yes!" out of the mouths of everyone you meet.
You already know my book, The Psychology of Persuasion, is the number two best selling book about persuasion of ALL TIME. (Be patient...the other guy had a 13 year head start...) Now I'm taking you on a fun and exciting four-day event that will give you absolute certainty and confidence in every situation you meet up with.

The material in this boot camp is fresh, exciting, effective and of course a lot of it is all NEW! If you've been in the training room with me, you haven't heard the new material. This is the first time almost all of it has ever been offered to you!
Influence: Boot Camp is $3997 but you can come for much less if you take advantage of pre-registration discounts!
Register today and come for $1777 (lunch each day included! Your hotel stay is separate, but call the Downtown Grand and ask for a Delux Room.) Next week advanced registration pricing will disappear! And you don't have to pay it all today!
See the registration form for details on how.
[4 payments of $477 is acceptable if you register by 12/19/14 at 11:59 AM Central Time.]
There are no comps, passes or further discounted admissions.
I don't get too excited about stuff. I'm intentionally toning this promotional piece down because I am up about this event! I want to remind you of a couple of things, then move directly to what makes the Influence: Boot Camp "live" event special and how it can benefit you.
You can attend this special four-day event with me in Las Vegas. It's literally going to change your life in ways you can only imagine.
You are going to walk out of there with a sense of personal mastery.
Your salespeople will always know what to do "next."
You will be able to hear "yes" almost any time you choose to.
You will build your business, increase your sales, learn to motivate yourself and others and gain compliance in virtually every situation in life.
As always the room will be fast-paced, dynamic and fun.
As always, you will walk away with more tools than any tool belt can hold.
This information download gives you some of the most amazing new strategies and techniques you will ever learn in the field of influence.
You could be the head of marketing at 3M or an entrepreneur. You might simply want to get that ONE special person INTO your LIFE!
You might want to dramatically increase your sales. Here: You want to get them to say yes. This is YOUR 4 days!
No hyperbole: 20-30% is most likely...and maybe a lot more as we've experienced with some financial sales products and real estate people in the past.... or simply get pretty much everyone you meet to say "yes" to you. No matter who you are or what your motivation for participating in this event, I guarantee, you will be thrilled with everything you get.
When you read the next "learn list" below, realize that no one aside from me has ever taught this information to you. You've probably seen similar lists from people who teach old school persuasion or influence. Forget it. This is 2015. This is new. This is thoroughly researched and no one has it for you except for me.
Here is just a little more of what you are going to learn:
How to utilize metaphor to link into people's brains and change their mind maps.
The complete Covert Model and how to apply it. (No one has ever taught this before!)
Alpha, Omega and Delta Strategies in influence.
Applications for anticipated regret that reduce resistance and reactance.
What the balance between pain and reward needs to be in every situation.
How to reach the part of them that makes decisions, but doesn't talk, ever.
How to weigh their conscious vs. unconscious responses to gain compliance.
How to know exactly when to ASK for the answer you need.
Discovering the REAL Dominant Value
Use Strategic Framing NON-NLP style.
Master the First 30 Seconds
Utilize their Brain's Perception and Projection to Change their Mind!
The workshop comes with a complete 350++ page copyright protected official Influence: Boot Camp Master Guide that is the most user friendly manual for persuasion and influence you will ever possess. You can actually USE this formula based manual forever. Use it to prepare for every client, every date, every important meeting and communication you ever have.
To register for Influence: Boot Camp, you simply fill out the short application and include your payment information. Tuition is $1777. Bonuses included as described above.
No registrations will be accepted at the door at any price.
Influence: Boot Camp is all about profit and it is about having a great experience. It's run EXACTLY how I wanted every training that I have ever been to...to run. High content in a relaxed atmosphere where you can meet all the right people. The standard is high. And from 9:00-5:00 we are all business.
Details?
The Downtown Grand Hotel in Las Vegas
February 26, 27, 28, March 1, 2015
One Time Only in 2015!
(Want Monthly Installments? OK. See registration page.)
Your Schedule:
2/26 Thursday 11:00 - 7:00
2/27 Friday.......8:30 - 6:00
2/28 Saturday...8:30 - 5:00
3/01 Sunday.....9:00 – 4:00
Influence Boot Camp Registration Form
Or call: 612-616-0732
Reserve Your Spot Today while deep discounts and added bonuses are in place.
Register Today : Influence Boot Camp Registration Form
Reserve Your Spot Today!
$3997 $1777 when you register TODAY

OR
4 easy payments of $477 each
OR