Influence: Boot Camp 2015!
February 26, 27, 28, March 1
with Kevin Hogan
at the Downtown Grand
in fabulous Las Vegas!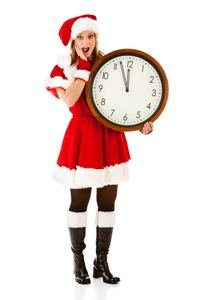 "Isn't it about Time to Finally Get What You Deserve?"
Ready to be at Influence: Boot Camp 2015 in 70 days?

Influence: Boot Camp
2015 in Las Vegas

2/26 Wednesday 11:00 - 7:00
2/27 Thursday --- 8:30 - 6:00
2/28 Friday ------ 8:30 - 5:00
3/1 Saturday ---- 9:00 - 4:00

It's simple.

Maybe you hear, "It's a coincidence!"

* She's there, front row, at Boot Camp. One month away from the house being foreclosed on. Out of work. Fast Forward 3 months? She appears on a National Television Show; still on today! Two New York Times Best Seller Books.

* He's in the back row, third from the right at Boot Camp 2006. He took one single piece of advice from Boot Camp and became an (almost) instant millionaire & a couple of years ago, when I met his stunning girlfriend, I knew he did it right. In a recession. I'll see if I can get him to stop by.

Will this be you?

* Another in the back row at Boot Camp that year. I answered one question. He was uncomfortable with implementing what I told him to do. (They always are.) I said, "Trust me." He did 2 million dollars worth of additional business in the next year. You can talk with him about it this year at Boot Camp. The girl friend could be a model if she isn't already. All in a recession.

* Another guy, 2007, talented. Spent his last penny to come to Influence: Boot Camp. Good thing. Today he's spoken to significantly more than 1,000,000 people. It took me a decade to get there. He did it in two years! In a recession.

* Next Influence: Boot Camp 2008, this Chicago native is sitting in the front row. He earned almost $100,000 the year before Boot Camp. Talented and smart to boot. But that was in a thriving economy. Today, he does more than twice that paycheck. Married a beautiful girl and now has a house full of kids. You can talk with him about it this year.

Will that be you?

* Sitting in front right 2011, to the left of that one is yet another with a similar story. He'll be there this year and you can talk with him.

* IBC 2008? Guy hated his job. Moving on would be uncomfortable. Post Boot Camp? Travels internationally making a heck of a lot more money. He'll be there. Drain his brain as well!

* ...2008 at Influence: Boot Camp and there are 6 or 7 people sitting clustered over there on the left side. All of them sharp. Totally different Coffee Table Businesses (and two that are bigger office business.) The recession comes, hits hard. Two years later they are all making at least six figures more than they did back then. Most of them have registered this year. They'll be happy to chat with you.

Is that going to be your story?

* One woman from the year before didn't care if she made any more money. She simply wanted to be happy. The following year she returns with the biggest smile and best story I've heard in a long time. She's registered this year. Talk with her. Wonderful person.

* Another woman whose personal life had been thrown into chaos. Today she has her life together and is destined for greatness.

All of these people and a hundred more will tell you that it was because of Influence: Boot Camp or Kevin Hogan.

That just can't be right. It's more than just one factor that brings a person from an average or normal life to success. Each of these people implemented and were consistent. Each of these people works hard.

It is compelling that this unique factor has some kind of trigger effect, if absolutely nothing else.

And, of course, not everyone can immediately implement. Family problems, marital stuff, personal life challenges... all that slows you down and can really make things difficult. But all things being equal...all things aren't equal after Influence: Boot Camp.

Please remember that many do, but not everyone ends up on national TV every week. Some people experience incredible success, but wish to be more out of the public eye. Consultants, salesmen, women, big name Professional Speakers, Internet Marketers and well....you get the idea.

I think it is unreasonable to bank on the notion that you'll add $100,000 to your bottom line take-home income just because you applied what you learn at Influence: Boot Camp where a ticket at the door is $4,000. I suggest you can't expect or anticipate that result, even though I see it happen every single year.

AND, know that I've seen people attend as many as 4 or 5 Influence: Boot Camps before I've seen their name in the biggest publications and with books of their own on the newsstands.

I absolutely MUST tell you that it excites the heck out of me when I see Influence: Boot Camp participants getting everything they deserve in life. They come, they learn, they work hard, they help others, they make a difference in the community, they change lives and they are richly rewarded for it.

So what will happen to you?
"I attended Kevin Hogan's Influence Boot Camp. I thought it would be a great opportunity to see Kevin up close and in person and see if he was the real deal. Well, let me tell you the entire experience far exceeded my expectations. It was packed with quality real life information that I could take home and use. The speakers were excellent and top experts in their fields. And there was no sales pitch from any of the speakers, they just shared their cutting-edge information. I walked away very impressed with Boot Camp and Kevin Hogan. I could see that Kevin was very genuine in his desire to make a difference in people's lives. And he has the background, knowledge and ability to truly do that. I would recommend Boot Camp to anyone. I don't care what business you're in - you will have more information than you'll be able to process."

Scott Bell, Elk Grove, CA



It's tough to predict what will happen to any one person in one year. I will tell you that I would be blown away if we don't see at least 5-7 NEW stars launched from Boot Camp this year. And realize that a lot of people that come to Boot Camp don't want to BE STARS. They just want to add a million bucks of gross revenue to their already successful business and kick back with family. Some people just want to know how to be more influential so they can START that million dollar Coffee Table business!

Everyone has different outcomes. But I promise you, you will take the roster home from Influence: Boot Camp and you will shortly see the same people on TV or in the papers and magazines, with new books, or have an amazing person in their life...

You? Maybe.

It's 2015 and I need 4 days of your life to help you shape the ability to Persuade on Demand. Frederick Douglas said, "If I can persuade, I can move the universe." And if you aren't able to influence, nothing happens.

Nothing is more precious and valuable than time.

Nothing matters more than to be with other people who are pursuing similar kinds of goals and it's particularly exciting when they are starting from square one from a seed they GET AT BOOT CAMP. I've seen people come to Boot Camp wanting to be successful as a writer and end up on television instead. Some of these folks have written two or three or more books and it's only been that many Boot Camps since I last saw them.

TIME is the reason, the one reason, the best reason, the most important reason you want to be at Influence: Boot Camp. TIME FOR YOU. People talk about money and money matters a great deal, but never sell TIME short. TIME FOR YOU is important. It was John Lennon who said, "Life ain't no dress rehearsal." If I could smack people into submission I would remind them that this is 2014 and YOU HAVE BEEN LIVING THE SAME LIFE FOR YEARS and it is TIME to get clear, get focused, develop the right mindset and learn HOW TO ASK FOR WHAT YOU WANT so YOU CAN GET IT.

Question: What if that change you want to make in THEIR LIFE could actually happen? Because sometimes influence isn't about asking but the almost invisible influences in your environment.

Question: If you could add six digits to your personal income in 2015 putting what you learn at Influence: Boot Camp into practice, would it be worth four intense and truly fun days in Las Vegas to let it happen?

I just want to know because that is precisely what happens with a lot of people that attend Boot Camp and then go home and specifically do what they acquired in Las Vegas.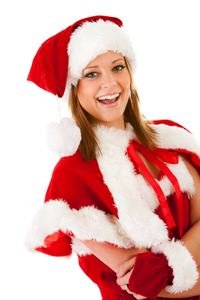 What if you could just cause her to say "yes" so she could find out what you are like?
What about five digits if six seems too much?
All of this should bring up a logical question:
What could POSSIBLY happen at Influence: Boot Camp that is so different than anything that happens anywhere else with anyone else?
Just what is so unique here? That's what I would ask. :-)

1. It begins with my absolute involvement in the results "my people" get. I take your life and work seriously. I take what you do, with what I give you, seriously. And to be clear: Part of this is about me being able to hear, "Kevin Hogan taught me that and changed my entire life." Ego. And part of it comes from me knowing you will now live your life on purpose, with meaning and fulfillment. You'll only get that life you want IF you are influential. Nothing else can open those doors.

The only way you can now not become an Influential is to refuse. The only way to not get results barring significant personal challenges, is to simply choose not to accept what you deserve.

2. You get everything first. I research all year. I find out what is evolving in human behavior, consumer buying, marketing, neuro-psychology, consumer research, personality psychology, and on and on. It comes down to this: I distill what the best minds on the planet are discovering and doing. Then I take the material that you need to know and bring it to Boot Camp. Then this year, that will be plugged into a Comprehensive Model for Influence which has never been laid out before.

No one else has the material and won't until the researchers get the material into textbooks and trainings which launch about 3 years later. Therefore at Influence: Boot Camp you have everything before anyone.

3. I walk in the door so over-prepared that we don't actually complete Influence: Boot Camp on the last day. Instead we have detailed and comprehensive follow up Advisory Calls for the next SIX MONTHS. Each month I integrate your questions with a complete module. It's been like that every year. Why? Because I want you to have it all.

4. On Day 1 you internalize that what you are about to drink in is to be used with wisdom and great sensibility. Everyone knows that influence IS power. The more knowledge any one person has about influence and persuasion the more power they have. That power needs to be wielded with an external focus and philosophy that is consistent with the best interests of the FAMILY of the people meet and those you do business with. This philosophy generates a resonance that other people pick up on. YOUR future clients will see you as more real, more believable, more likable, more caring...because you are.

I did a gig this year and one of the multimillion dollar participants said, "You really are a Boy Scout aren't you?" He couldn't believe that I was REALLY who the "brand" was. He now knows that being a Boy Scout that likes to have fun is a recipe for success that allows you to sleep well. People aren't dollar signs. They live lives with important people that have problems that need solving and I get that walking in the door. There are a few others out there that do as well....but not many.

5. You experience The Pygamalion Effect. It is very, very real. I am here to sculpt minds and belief structures. The Pygmalion Effect is the experience YOU have KNOWING that I am CERTAIN you will have a RESULT and because of complex MIRROR NEURON interactions between you and I, you are strongly influenced, bordering on mind control that you will get what you want in life and if it isn't on the straight and narrow, it won't happen.

6. For the first time EVER, ANYWHERE, I'm going to show you how to use and ultimately master The Pygmalion Directive. ......Have you ever wanted to simply change someone?

7. The RIGHT people are in the room with you. This room has a majority of my Inner Circle Members. It has a number of returning participants. It has people who have never been here before. My Inner Circle members vary dramatically in religion, political orientation, and in every way except one: They all want THOSE THEY MEET to succeed. There are no people in this group that are simply out for themselves. This is NOT A NETWORKING EVENT.

8. This is an INTERLOCKING CONNECTION EVENT. This group of people is creating what is similar to a family of people that are valuable to each other all year long. Permanent friendships are formed and mutually valuable business projects are developed and the sense of HELPING OTHERS is like you have never seen. Rarely do you here, "Hey can you help me..." people tend to lead with, "I want to help you..." and what is truly cool is that they CAN HELP YOU and that they DO HELP YOU.

9. This group FOLLOWS THROUGH. You will often get so much support for your projects you will feel guilty that you can't pay it back fast enough... I love it.

10. The delivery of the material by me is done in such a way that YOU GET IT. Human behavior...what causes people to do stuff...what causes people to say "yes" or "no," is complex stuff. There are no scripts that work. There are themes, strategies, techniques, patterns and they are evolving. I make sure you walk out UNDERSTANDING how you are going to use the material OR understanding HOW to use the material when you get to the situation where you can.

11. Finally, because Influence: Boot Camp is about you, your life, your projects, your business, your relationships....getting to Yes, and getting ON with life that you have earned and deserve...YOU MATTER in this equation. If it is possible to meet your needs during this event, and for some bizarre reason that isn't happening, you can ask on a break and the experts are absolutely happy to give you ANSWERS. Don't be afraid to ask. Not everything is appropriate for public display. But you have access to the best minds in influence and persuasion...take advantage of this rare opportunity.
"As a coach and trainer, I admire trainers who communicate valuable information in a way that is accessible and useful. Kevin Hogan's Boot Camp gave me several marketing ideas which were immediately implemented in my business. Two days after returning from Boot Camp, my training business has already picked up a valuable contract."

Donald MacNaughton, Inverness, UK



Ponder this for just a moment...

It doesn't matter if you think it's worth $1,000,000 or $100,000.

You might as well be handing out 20 oz. bars of gold, ($30,000 each) and 99% of people wouldn't take four days "off work" and exchange $2500 to go get it. They'd rather sit and be comfortable and roll over. It's normal human behavior.

Understanding the lazy, comfortable and familiar seeking human is critical to your success. Your interaction with others going forward is getting people to roll over and MOVE. Don't be normal...

In a moment, I'm going to take you on a whirlwind tour of what is being prepared for you when you walk in the door. But before we begin, I'd like to share with you a number of gifts that you will be receiving when you register for the simple Deluxe Package, right now.

Check this out:

Be part of an elite group of influencers that will meet once each month for six months on a teleconference to get the latest in influence research and developments. Six (6) sixty-minute sessions. $1158 Kevin's gift to you.

Receive TWO Boot Camp Participants-only certificates (codes) for 50% off the ALREADY DISCOUNTED PRICE of ANY PROGRAM OR E-COURSE in the store. You'll save as much as $2,998.50 depending on your choices. Kevin's gift to you.

Receive TWO certificates for FREE half-hour coaching sessions with Kevin Hogan. Not a staff member. With Kevin. Ask Kevin to help you take what you've discovered at Boot Camp and make it a reality. Whether you want the final power boost on your sales presentation, help with your sales letter or the right strategy for getting what you want in life, you'll get it as a gift for being an Influence: Boot Camp Participant. $950 Kevin's gift to you.

Have an excellent breakfast, Coffee with Kevin Hogan style, each morning of Boot Camp. Kevin's gift to you.
Total of Kevin's gifts to you if you were to pay retail today: $3,648.50 +
Think about it...
You're about to ask for the date, the deal, million dollar deal, the raise, the promotion.
You can tell she is on the fence.
She says she is going to "think about it." Or maybe, "I have to check with my..."
Then of course the answer turns out to be "no."
A light breeze from the west would have nudged her off the fence onto the right side but you didn't have the right breeze. There are a dozen factors that kept her permanently on the fence.
You almost heard "yes." You almost got the deal. You almost got the girl. You almost got the incredible job offer. It was right there and then it wasn't.
I've spent the last 17 years finding the hidden forces that gently cause one person to say "yes" to you when they say "no" to everyone else.
I've watched marketing masters, medical doctors, social psychologists, hypnotists, NLPers, pick up guys, and even the best salespeople, ask or make their offer, absolutely certain she would agree. Then it happened. Like an earthquake. It all turned upside down. The turn down was gentle, kind, sweet stated clearly with no malicious intent.
But it was over. The answer, gentle or not, was "no."
They were sure they had a "can't say no" proposition.
And then she said, "no."
And you're left thinking, "geez how can that be?! She SAID she wanted me/it!
It's right here where the shell shocked guy emails me. This is where they want to know what went wrong.
People think what worked in the past will work again. Instead what happens is, "I'm sorry, I'd love to but I can't."
At Influence: Boot Camp, I'll show you how you can know which will work and which won't next time out.
You're about to find out why "proven ad copy" worked for them and not for you. Then I'll show YOU WHAT TO DO INSTEAD!
You'll find out why the same exact website layout died for you and made them wealthy.
You'll find out why the presentation they gave knocked them dead and yours fell flat. Then I'll show you what to do in response!
You'll find out why you said the same thing that crushed it for them and got crushed for you.
Now, I'm going to show you exactly what to do.
Your Problem Finally Solved at Influence: Boot Camp
I've spent the past year completely redesigning Boot Camp to finally resolve YOUR biggest problems. What kind of problems do you have?
You can't get through to #1.

She doesn't return your calls.

They trust you but still feel uncomfortable, and say no.

You are honest and they still don't trust you.

The email with you sent to another company got read, and they didn't reply.

She picked another guy and he was a moron.

It was totally illogical that she said "no" to you.

She said "yes" but then "changed her mind!"

You do everything right and it STILL doesn't work.

You tried what they taught you and it didn't work for you.
"Now It's YOUR TURN You Hear, "Yes"!
Sometimes the words matter. Sometimes they matter a lot. Most of the time they have very little to do with the outcome of much of anything. The more influential you are, the more valuable those situations where words matter, matter even more.
The Power of Influence will emanate from within or it won't.
Your Power Meter is registering or not.
It all begins with being an Influential.
You can't have real long lasting power without being an Influential. You can't be influential for long without having a force of knowledge and personality that imbues you with what others see as a shade of charisma.
Now you can have what you've always wanted.

Influencing Everyone You Choose
Look, I don't want you leaving Influence 2015 and going out and setting up your own cult. I want you to go out with the ability to persuade or sell anyone and everyone you want. And I want...you to want...that to be more than the proverbial Win/Win.
It's hard for me to put together scenarios where I (you) can't persuade someone if I (you) want to.
Every mind has a keyhole. I'm giving you and entire set of skeleton keys.
And how about some bullets? (Ask me about this at Boot Camp. Everyone screws this up...)
How to create the "gotta have it" feeling in others

How to melt away resistance

How to tap into the "primal" buying emotions

How to instantly establish identity bonds

How to infuse proof power into your sales letters and emails to transform them into magnetic sales message that rack up the profits and bring in the bucks

How to arouse their inner buying drives

How to influence your prospect's mind to trust you and believe you

Ethics. Are you being ethical? Step by step process tells you
And if you determine your own income, I'm going to show you how to make a LOT more sales by seeing fewer people with NO extra work, and in fact, will reduce the total time it takes you to communicate your message so much it will probably scare you.
All of the above happens in a pre-set framework that begins the minute we begin on Wednesday. There is no ambiguity. This is the method.
1) You are an Influential Force
...and if you aren't now, you will be by March 1st.

This is one of a few things you are about to learn which I've never revealed in the past.

It begins with what you think, do, activate, and set into motion before the encounter. For me this is more time intensive than anything that ever happens face to face.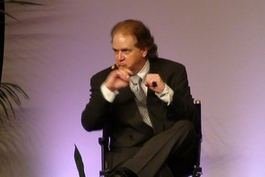 You're going to learn a literal step-by-step process of what to do before you leave your office or home to meet whoever you're going to be connecting with.
The process is comprehensive. I've never had a serious opportunity to open up about this in the past. It is, after all, rather personal. What happens prior to First Contact is big. Is it the most important piece of the influence puzzle? In most situations, the answer is of course, "yes."
Thus, as far as everything that leads up to an encounter, we're going to go there in depth. I will give you detailed examples from various aspects of life. I've never read about this in a book or seen it demonstrated or even talked about. It is what makes YOU the most important influential factor when you meet them. That's rarely the case with 99% of Influencers.
Operating at random is no longer optional.
I will physically demonstrate this Pre-Contact phase in each detail, as if you are NOT in the audience. I will walk you through the most intimate thought sequences and patterns of behavior that generate elements of Self that people want to stand next to instead of in opposition to.
This isn't about being "prepared," or knowing your material, or what you are going to say. It goes far beyond any surface structure. It's the one "hard to put a finger on it - factor" that people ask me about most. "But I'm not you, how do I do that?" You'll know!
I want to take you through more than a few real life scenarios. Before the big meeting, before going to The Club. Before seeing the client. You're going to find out what is at the core of the influential person and how to wrap your Self around that core and then bring it out of your home or office into the real world.
I want you to exude authority, magnetism, certainty, knowledge, competence and command respect.
I want people to describe you as charismatic, whether you are or not.
I want you to be instantly respected and typically liked by most everyone you meet.
There will be a very cool experiential piece here so you can take this home and DO this in your life.
Material that is particularly personal will be demonstrated, but you won't be doing anything all that personal with other participants. That will all wait for you to return home. But for everything that we can do at the event, you will have a force of gentle but strong presence when you depart.
2) First Contact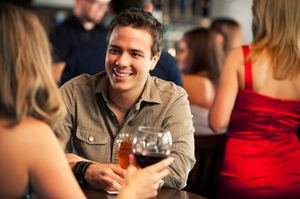 After you have become a serious force from within, you must identify with the other person or group. You're now arriving at the office, the date, your presentation, your negotiation.

What specifically has to happen at First Contact? Is this the part that is about what you should wear? Sure. That matters. Is this the part where we deal with "breaking the ice?" Yes. That's a tiny piece, as well. But anyone can read a book about impression management and be able to pull that off. First Contact is critical.

It really encompasses the other person falling into you. These early moments are where you meet them in their world and then you take them to another world. This isn't anything like rapport. First Contact is respect, appreciation and rapture.

This moment is significantly different from what you have in mind right now. The thing of it is, the moment could be contentious and difficult for the other person. It could be difficult or unsettling for you. You're about to experience just how to shift those contentious moments and jettison them when necessary.

Each element will be demonstrated.

You'll get an opportunity to engage in a few important First Contact experiences after they've been demonstrated by me at the front of the room. What might have been "uncomfortable yesterday," now becomes rather S.O.P. and familiar.

This is a skill you can model from what you've experienced and really meet someone in a way that causes them to perceive you in a more valuable light.
3) Identification
Some experts will argue that identification is the most important aspect of influence. It's certainly the single most misunderstood element of influencing others.

People want to do things with and for those for whom they feel connected to. This is not about rapport. Identification occurs when there is an almost unyielding connection. Identification remain relatively constant through time.

I will demonstrate how to create Identification between you and almost any other person. I'll show you the common mistakes people do trying to identify with others. You'll see how to instantly eliminate all of them.

Beyond the surface, there is also a mental framework that is necessary to actually accomplish this outcome. It's not simply finding out whether they are a Christian or a Jew. It's not about Republican vs. Democrat. It's far more profound than that. It's much more powerful than a surface connection.

It's here, in this moment, that the other person will do almost anything for you. Or at least they will if you have mastered connecting the identifying threads between you and them.

The probability of people complying with you when they identify strongly with you (and yes there are definitely links, some links that are weaker than others) is dramatically increased. With some aspects of identification in certain contexts, it's very, very difficult to fail at gaining agreement.
4) Changing their Frame of Mind and then Changing their Mind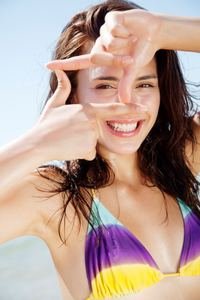 This is probably the most difficult of the elements of influence and once again, no one talks about it in a fashion that matters in causing people to want to have you there with them.

You're going to learn effective and predictable methods to change frames and change minds. I'll personally demonstrate numerous examples and then let you do this.

You'll find out how to take the person from a defensive state of mind to a compliant or agreeable state of mind in as little as 20 - 40 seconds, or as much as a few minutes.

This element requires a significant amount of precision in your preparation (as you will learn in #1 above, on day one). Once you have this skill, your ability to influence is elevated.

Intentional State Transformation is a strong skill to master. The goal is not ever to take someone from being sad to happy in an instant. That's not psychologically sound. But the ability to consistently and predictably move someone from distrust to trust is instantly useful and you'll be able to do just that and you WILL do that at Boot Camp.
5) Timing
Timing can be everything. Whether you ask in this moment or the next. Whether you leave a pause here...or.....here. It's important to have a timing style that is unique to your Self, but you must know how to use timing.

Things like the day you ask for the date, the time of the day, the time of the month, the time on the wall, they all matter. They matter a great deal. Understanding self regulation alone can dramatically allow you to be more influential. Timing includes but goes beyond these important factors.

You want to know when to pause. You must know how long to pause. You must know what to say or do when a pause is complete. You want to know how to learn to develop a repertoire of timing tools. You will do just this and you'll get a chance to see them demonstrated before you get to actually use them in the real world. You will quickly find out the difference between what works and why.

Timing factors in influence go beyond the moment. They go into the past and into the future. You'll need to access the past and the future quite often in influence. You'll learn how to do it. Then you'll see it demonstrated. Then you'll get a chance to do it your Self.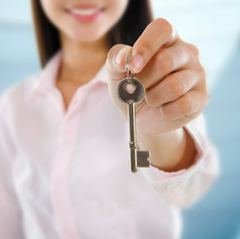 6) The Keys to the Building
When you ask for the keys to the building, just because you asked, you want the person to hand them over. Being able to project that deserved trust without offering it up front, is critical.

How do you cause people to trust you without somehow "insuring" it?

When this is demonstrated and you've replicated it, you'll generally have the keys simply by holding your hand out.
7) Reducing or Defusing Reactance
Reactance is the fear of being manipulated to where something will be lost. That something could be the freedom of choice. It could be losing choices or options. Reactance is also the fear of being manipulated and by extension facing the consequences of being manipulated.

When you are taken advantage of, you feel embarrassed or humiliated. Those feelings you've experienced in the past trigger memory circuitry in what the brain perceives as similar situations far into the future.

Reactance is not an "objection" to your proposal. It's 10 times bigger and it's something that generally requires contextual change to turn a "no" into agreement.

That sounds easy but it's not always easy to make that happen in real life.

I will demonstrate many examples of reactance. You'll see how to overcome this greatest of all fears and you'll have a catalog of ways to reduce resistance when you don't have the opportunity to completely change the context.

The reason people experience "no" more often than not is caused by reactance. Without pulling the plug on reactance, the greatest "pitch" in the world, delivered by the cutest face in the room, with all the perfect triggers will be fruitless.

You'll get a chance to feel reactance and you'll see why it is so difficult to overcome for people who have never been taught what it is. This invisible force field can be turned off and in fact it can be used to your favor in some but not all cases.

This will be... rather exciting.
8) My Personal Favorite Techniques
Be prepared to learn technique after technique to increase compliance and build long term relationships.

These are my favorite "techniques." These include the pieces of behavior I personally default to when my nonconscious is running the mind. They are also those that I remind myself to use when I really need someone to comply and for some reason 1 - 7 above didn't accomplish that goal.

The techniques are all tested and proven. Some are brand new and some are simply the most effective things you can do in any given moment to cause someone to move forward with whatever it is you are suggesting.

I'm going to demonstrate technique after technique during Influence: Boot Camp. You'll replicate many that can be tested before the end of the event. The rest you'll take home.
"An Influence Gift for YOU!"
Influence: Boot Camp Live in Las Vegas is exciting.

The high-energy Downtown Grand Hotel is home base.
Perhaps one of the best parts of Influence: Boot Camp this year is I'm up front the majority of the day.
And...we have fun.
Email Kevin for special information about bringing your spouse at a steep discount.
Four Days to Set Out on the Path of The Influence Master!?
Entrepreneur? Influencer? Employee? Spouse? Parent? Salesperson? Professional Person? Therapist? Trainer? Marketer?
Influence: Boot Camp is going to help you gain the most advanced techniques of influence and persuasion. You are going to learn to utilize the techniques and strategies of gaining compliance to change the perception and behavior of others in a completely unconscious way.

You are going to learn and be able to walk away with everything you've ever wanted to know about persuasion techniques, gaining compliance, making the sale, getting the date, and generating the answer "Yes!" from the mouths of everyone you meet.
The material in this boot camp is fresh, exciting, effective and most often NEW!
You are going to walk out of the room with a sense of personal mastery.
You or your people will always know what to do next.
You will be able to hear "yes" almost any time you choose to.
You will build your business, increase your sales, learn to motivate yourself and others and gain compliance in virtually every situation in life.
"How do you KNOW this will work for YOU?!"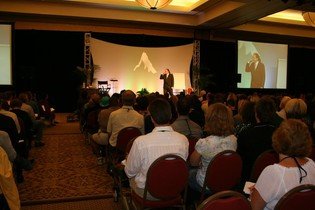 The latest in persuasion.
I've spent the last 17 years getting people to do what they couldn't do, refused to do, didn't want to do, hated to do, could never do before.
But wait! Does everyone who walks in the door to Influence: Boot Camp automatically by Divine Fiat become wealthy or happy?
Absolutely not.
What do you get from Influence: Boot Camp?
You gain the power and skill sets to acquire what you have earned and deserved in life. You learn to cause people to say "yes," when their nonconscious holds them back.
Is Influence: Boot Camp an NLP Training?
No.
Is Influence: Boot Camp a Hypnosis Training?
No.
Is Influence: Boot Camp a Social Psychology Training?
No.
Is Influence: Boot Camp 2015 different from other Boot Camps in the past?
Of course. There would be little point in replicating the past. Each year is significantly different material from all previous years combined. This year IS a bit different because we will draw from some of the very most valuable material to build the most dramatic and instantly applicable methodology of influence, in one cohesive 'package' that has ever been experienced.
Does anyone else teach what you'll be showing us this year at Influence: Boot Camp?
They don't have the material yet. Someday it will leak out. Until then the only person who has the knowledge is you.
What prerequisites are there for Boot Camp?
There aren't any BUT you will do yourself a big favor by giving yourself elementary knowledge by reading The Psychology of Persuasion, The Science of Influence, Covert Hypnosis and Covert Persuasion. Understand the texts are foundation material and we will not have time to cover material from the books. You will certainly hear me reference terms and elementary information in the course of the event.
Is this only for Salespeople and Marketers?
Great for the two groups. We've had politicians, teachers, MD's, doctors, attorneys, entrepreneurs of all kinds, ministers, therapists, musicians, agents, police officers, military, managers and guys and girls that like to do well at the club.
"Do You Offer a Money Back Guarantee?"
Yes! Return your manual and notes immediately before I close the morning session on the first day of the event and your tuition will be refunded on the spot. No exceptions will be made.
"Boot Camp: Absolutely loved the week in Vegas! I have been to all kinds of bootcamps etc. and quite honestly everyday by 3:00pm perhaps, I would be drifting off or justifying in my mind why I needed to leave early because keeping my attention all day is quite a task and I have to say, those thoughts never entered my mind. All of your material was great! I heard nothing but great comments from everyone there."

Judy Munroe, Alpharetta, GA



Can I record the event?
Not in any way. BUT DO BRING A CELL PHONE or CAMCORDER for some exercises you WILL be given permission to record.
Can I bring my partner or spouse?
You bet. They typically can come at a significantly reduced price. Register, then email kevin(at)kevinhogan.com for information on how to get your spouse in.
How should I dress?
Business casual or Nice Casual. No coat is required. Look nice. Women should bring a sweater or light jacket as meeting rooms in Las Vegas run cool. You want to look good because you never know who will show up at Boot Camp that you'll want to have a photo opp with...
Hearing or Visually Impaired? Handicapped accessible?
Let me know NOW, so we can bring you headphones and/or we'll seat you in the front row. Once the event has begun there is nothing we can do. All of my events are handicapped accessible.
Can I meet people the night before the event so I know people when I walk in the door?
Yes. For first timers this is a great idea. Email me before the event and I'll send you details.
Every year people say, "This was the best Boot Camp ever."
But I have a secret.
It probably was the best for them, but for me I have an agenda every year. Part of the agenda is to provide a great experience. The most recent great experience someone has is generally what they single out as "the best." (This, by the way, is a very cool tool of influence. Just sit and think about it for a second!)
Get It All Straight from The Source
You already know my book, The Psychology of Persuasion, is the number two best selling book about persuasion of ALL TIME. (Be patient...the other guy had a 13-year head start...) Now I'm taking you on a fun and exciting four-day event that will give you absolute certainty and confidence in every situation you meet up with.

There is a great deal of material in this boot camp is fresh, exciting, effective and NEW! If you've been in the training room with me, you haven't seen most of what you are about to learn. This is the first time almost all of it has ever been presented!

Look, there's a million reasons to be at Influence: Boot Camp 2015, but your brain will try and come up with reasons not to go... it has to... that's how brains work... and it's a good thing.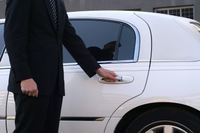 Too "expensive?"
You aren't going for four days, you're going for four days...and six months of follow-up Advisory Counseling Calls "live" with Kevin Hogan. You'll find out approaches that work, tested strategy and action plans for success.
You'll be able to ask "live", specific questions about your work, sales, marketing and plans taking the skills of Influence: Boot Camp far beyond four days. If Boot Camp is truly too expensive amortized over just 1 year at less than $5 per day, then don't come. It's time to realize that no one will meet any level of achievement or success if they can't learn to communicate on the most intimate, covert, subtle, persuasive, influential levels.
Fact: It's the lowest priced experience and highest value for the tuition on the planet...until the tuition returns it's full price.
"Don't have the time. So busy..."
That's because you haven't been to Influence Boot Camp. Money buys freedom and time. I've designed this experience personally based upon my need for optimal productivity at every MOMENT of a day. If you slept through Boot Camp and simply saw how it was organized, you'd add a pile of gold to your nest egg upon implementation.
"The kids..."
You can stay next door at the Excalibur in an inexpensive but big suite and they will have the time of their lives in the arcade or you can let them get rid of you for four days...and they appreciate you when you return. (I have kids...it's always refreshing when they appreciate you!)
"Could there be anything new?"
Look, everything they taught you didn't work and can't. It was a set of strategies for the 90's. Today she is on the phone while she is on Twitter while she is working on her project. None of the overt strategies that worked in the 90's barely cause a gentle wave in this century. She's multitasking and you are ignored....I fixed this problem for you.
"I feel uncomfortable in a seminar atmosphere."
That's at their seminar. You don't do stupid sh...stuff at my events. EVER.
"What if it doesn't live up to my expectations?" See me at lunch of the first day and if for any reason you are dissatisfied, you can return your Home Study Manual and your tuition will be refunded. How's that?
"Boot Camp exceeded my expectations. In fact, after Day 1, I mentioned to one of the other participants that if Boot Camp ended today, I would be completely satisfied, and well worth the cost. Kevin you provided a stellar panel of experts who shared their knowledge with us, holding nothing back. One huge brainstorming event. Thank you!"

Dr. Michael Roth, Ventura, CA



Yes, it's fun, we laugh a lot and it's impossible to not have a grand time in Las Vegas, but it's 100% comfortable. No one wants to sit in the back row at Boot Camp, not even me, because it's COMFORTABLE.

A few quick thoughts before you register...

Fact: "The other guys" are Still Teaching Information That No Longer Works for You!

Fact: Advertising Doesn't Work Like It Used To

Fact: Brochures and business cards are dead weight.

Fact: People have 4000 possible purchase thoughts per day. They can't even see the guys standing in FRONT of you.

Fact: You are a speck of sand unless you know how to Influence to become a VIP in THEIR EYES.

Fact: Influence, marketing, sales and even PUA strategies of the past are now a waste of time.

Fact: Getting Appointments is More Difficult Now Than Ever

Fact: What You Learned from "Them" Isn't Working

Fact: The Words You Use Don't Matter as Much as They Used To

Fact: There are Two Ways to Use Influence Now to Cause People to Gravitate to You That Never Could Have Been Possible Until Now

Your income didn't move enough in the right direction this year.

You want to be able to figure out how to sell or market in this very different environment now that advertising is all but dead. (Even major companies can't get their commercials viewed on TV anymore, they are fast forwarded.)

The world of influence is evolving rapidly.

Learn to influence, you can move the world and be a recognized VIP. If you can't, you will fall victim to the recession, lack of pay raises and be stuck....forever.

Time to find out what all the buzz is about?

Want to know more about what's in store for you at Influence: Boot Camp 2015?

Want to register now because you already know who Kevin Hogan is and what he does for people's lives and that you can be as successful as they are?

February 26 - March 1 are looking like a life enhancing experience to me. (Ever read in promos that it's going to change your life...it just doesn't say into WHAT....!)

"I've synthesized a great deal of new research that has been tested and I'm going to give it to you so you have it first, before your competitors. Before anyone."

For example:
"How do I make more sales without lowering my commissions when I sell the exact same product as my competitor?"
We'll take the research and answer that question once and for all.
KEY POINT: You will leave knowing how to RAISE the price of your product or service and sell more of it, even if it is IDENTICAL to your competition.
Maybe one of the most exciting elements of Influence Boot Camp in 2015 is that I will show you how to sell a commodity for more money than any of your competitors.
Now, when you increase your customer base and the amount of money your clients want to give you to be a customer of yours, can you imagine what will happen if you sell something that isn't a commodity...something that is different from company to company?
And...we have fun. Maybe I can have you for dinner with a small group or invite you to my suite at the end of the night for drinks. But one thing is for sure, when you leave Las Vegas, you will have sat down and talked with me unless YOU made it impossible to do so.
I've spent a lot of money seeing people and never even getting a hello. That always bugged me. You will say more than "hello" to me. I want to know you and be important in pulling a few strings for you in your career. When you choose this special VIP package, and you are one of the first SEVEN registering today, Kevin will give you three 1-on-1 full hour long telementoring sessions with your registration.
Choose The VIP - OR - The Deluxe Package for Influence: Boot Camp!
Influence: Boot Camp is $3,997 at the door.
Early Registration before December 25, is extremely important to our planning so you will receive over half off the price at the door if you register today.
Here is what comes with your VIP Package for the first 7 people that register before 12/24/2014 at 11:59 PM CDT.

Be part of an elite group of influencers that will meet once each month for six months on a teleconference to get the latest in influence research and developments. Six (6) sixty-minute sessions. $600 Kevin's gift to you.

Receive TWO Boot Camp Participants-only certificates (codes) for 50% off the ALREADY DISCOUNTED PRICE of ANY PROGRAM or E-Course in the store. You'll save from $30 to $2,998.50 depending on your choices. Kevin's gift to you.

Have an excellent breakfast, Coffee with Kevin Hogan style, each morning of Boot Camp. Kevin's gift to you.

AND

Three 1-on-1 full hour telementoring sessions with Kevin
Ask Kevin to help you take what you've discovered at Boot Camp and make it a reality. Whether you want the final power boost on your sales presentation, help with your sales letter or the right strategy for getting what you want in life, you'll get it as a gift for being an Influence: Boot Camp Participant. $950 Kevin's gift to you.
The VIP Package is only $2,777!
Note: You must be one of the next seven who register with this package before December 24, 2014 at 11:59 AM Central time to receive your three 1-on-1 hour-long telementoring sessions with Kevin included in this package. No exceptions will be made!

If you'd like, you can pay just $377 today, plus
6 easy VIP installments of $497 beginning January 2015.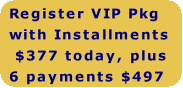 or
...if you prefer take advantage of this one time only Influence: Boot Camp Deluxe Package, do this instead!
Please accept these gifts as part of The Deluxe Package simply because you took the time to register right now.

Be part of an elite group of influencers that will meet once each month for six months on a teleconference to get the latest in influence research and developments. Six (6) sixty-minute sessions. $600 Kevin's gift to you.

Receive TWO Boot Camp Participants-only certificates (codes) for 50% off the ALREADY DISCOUNTED PRICE of ANY PROGRAM or E-Course in the store. You'll save from $30 to $2,998.50 depending on your choices. Kevin's gift to you.

Receive TWO certificates for FREE half-hour coaching sessions with Kevin Hogan. Not a staff member. With Kevin. Ask Kevin to help you take what you've discovered at Boot Camp and make it a reality. Whether you want the final power boost on your sales presentation, help with your sales letter or the right strategy for getting what you want in life, you'll get it as a gift for being an Influence: Boot Camp Participant. $950 Kevin's gift to you.

Have an excellent breakfast, Coffee with Kevin Hogan style each morning of Boot Camp. Kevin's gift to you.
Total of Kevin's gifts to you if you were to pay retail today? $3,648.50 +
Then, there is the event itself which is $3,997 at the door. Register now and you receive the 350 page, Influence: Boot Camp Desk Top Manual for free.
The Boot Camp Deluxe Package! You experience all of the gifts, Kevin Hogan and Influence: Boot Camp for only $1,777!
If you'd like, you can pay only $277 today, plus
6 easy installments of $277 beginning January 2015.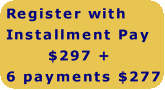 P.S. There are no comps, passes or further discounted admissions.
Money Back Guarantee!
If for any reason you are not satisfied with your first half day of Influence: Boot Camp, return your manual and notes immediately before I close the final morning session on the first day before lunch and your tuition will be refunded on the spot. No exceptions will be made.
Reserve Your Place for the Rest of Your Life, Today!