Influence: Boot Camp 2014
March 26,27,28,29
with Kevin Hogan, InfluenceOlogy & Tonya Reiman
at Westin in fabulous Las Vegas!
"Prevent another year going by where you ask for what you want and don't get it."
Your lifestyle is 100% dependent on your skills of effectively influencing others in an evolving and competitive world.
What's not keeping up and probably never will is their ability to persuade. They are still working with archaic approaches. They are pressuring people to say yes instead of causing people to come to them and have them say, "Yes."
It's time for Influence: Boot Camp 2014!
March 26 Wednesday -11:00 - 6:00
March 27 Thursday ---- 8:30 - 6:00
March 28 Friday ------- 8:30 - 6:00
March 29 Saturday ---- 9:00 - 4:00

Influence is Power
Influence is power with people and control over your own life and environment. Influence is the life factor that creates time, love, life satisfaction, and money. Most people originally learn influence to capture one of the four, only to find out they often go hand in hand.

What does this power bring to you?

1. Time
2. Love
3. Means


TIME is one of the most important reasons why you'll be at Influence: Boot Camp. TIME FOR YOU.

Earning twice the income in the same amount of time buys you a different life than you will have with the same level of influence you carry today.

For most people, they simply "don't have time" to make more than "a living." They don't have time to enjoy what they want in life...and they don't have what they want in life. The best minds learn to influence on demand so they always have that which they deserve.

People talk about money and money matters a great deal, but never sell TIME short. TIME FOR YOU is important. It comes to those who can influence.

It was John Lennon who said, "Life ain't no dress rehearsal."

Most people HAVE BEEN LIVING THE SAME LIFE FOR YEARS and it is TIME to get clear, get focused, develop the Influencer's Mindset and find out HOW TO begin getting WHAT YOU WANT and deserve.
"I attended Kevin Hogan's Influence Boot Camp. I thought it would be a great opportunity to see Kevin up close and in person and see if he was the real deal. Well, let me tell you the entire experience far exceeded my expectations. It was packed with quality real life information that I could take home and use. The speakers were excellent and top experts in their fields. And there was no sales pitch from any of the speakers, they just shared their cutting-edge information. I walked away very impressed with Boot Camp and Kevin Hogan. I could see that Kevin was very genuine in his desire to make a difference in people's lives. And he has the background, knowledge and ability to truly do that. I would recommend Boot Camp to anyone. I don't care what business you're in - you will have more information than you'll be able to process."

Scott Bell, Elk Grove, CA



Lots of people returning to Influence: Boot Camp in 2014 have all four. Perhaps they are returning now to simply learn how to add a million of gross revenue to their already successful business and kick back with family. Some people just want to know how to be more influential so they can BEGIN that million dollar Coffee-Table business!

Everyone has different outcomes. But I promise you, you take the roster home from Influence: Boot Camp and you will shortly see the same people on TV or in the papers and magazines, with new books, or have an amazing person in their life ...

It happens every year.

You?

It's 2014 and I'd like to show you how to shape the ability to Persuade on Demand.

Frederick Douglas said, "If I can persuade, I can move the universe."

And if you aren't able to influence, nothing happens.

Life doesn't change if you can't influence brilliantly. Some of what worked 30 years ago in marketing and selling still matters today. But perhaps half of what caused people success in persuading others 30 years ago has changed. Sometimes it's evolved. Sometimes it has disappeared. Watching people attempt to persuade others with old methods simply shows you that the person really doesn't care to communicate in 2014 terms.

The result is almost always the same. A variation of the polite, "no, thank you."

Two questions:
Question: Are you ready to have the life you've been putting off?
Question: If money matters, does adding six digits to your personal income by putting what you learn at Influence: Boot Camp into practice, would it be worth four exciting days in Las Vegas to let it happen?
Seems like a sensible use of time. But this is more important...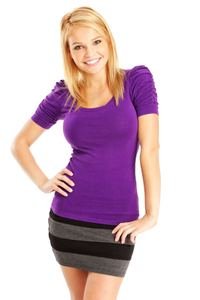 "So what is Kevin Hogan's secret?!"
I change people. It's as simple as that.
If you came to Boot Camp five years ago you see some of those people today on television. You see some with best selling books. You see them speaking to some of the biggest audiences in the world. You see some simply making a great more money...and you will meet a lot of those people this year. People return and for good reason as you will discover. For the first time EVER, ANYWHERE, I show you how to use and ultimately master The Change Directive.
......Be honest. Have you ever wanted to change someone and not wait around for the discussions, arguments and details?
"As a coach and trainer, I admire trainers who communicate valuable information in a way that is accessible and useful. Kevin Hogan's Boot Camp gave me several marketing ideas which were immediately implemented in my business. Two days after returning from Boot Camp, my training business has already picked up a valuable contract."

Donald MacNaughton, Inverness, UK



Ponder this for just a moment...

It doesn't matter if you think it's worth $1,000,000 or $100,000.

You might as well be handing out 20 oz. bars of gold, ($30,000 each) and 99% of people wouldn't take four days "off work" and exchange $2500 to go get it. They'd rather sit and be comfortable and roll over. It's normal human behavior.

Understanding the lazy, comfortable and familiar-seeking human is critical to your success. Your interaction with others going forward is getting people to roll over and MOVE.

Don't be normal... Think about it...

You're about to ask for the date, the deal, million dollar deal, the raise, the promotion.

You can tell she is on the fence. She says she is going to "think about it." Or maybe, "I have to check with my..."

Then of course the answer turns out to be "no."
A light breeze from the west would have nudged her off the fence onto the right side, but you didn't have the right breeze. There are a dozen factors that kept her permanently on the fence.
You almost heard "yes." You almost got the deal. You almost got the girl. You almost got the incredible job offer. It was right there and then it wasn't.
I've spent the last 18 years finding the hidden forces that gently cause one person to say "yes" to you when they say "no" to everyone else.
I've watched marketing masters, medical doctors, social psychologists, hypnotists, NLPers, pick up guys, and even the best salespeople, ask or make their offer, absolutely certain she would agree. Then it happened. Like an earthquake. It all turned upside down. The turn down was gentle, kind, sweet stated clearly with no malicious intent.
But it was over. The answer, gentle or not, was "no."
They were sure they had a "can't say no" proposition.
And then she said, "no."
And you're left thinking, "geez how can that be?! She SAID she wanted me/it!
It's right here where the shell shocked guy emails me. This is where they want to know what went wrong.
" Every year, boot camp brings something new and game changing. I have learned a ton that helps me in my sales career and personal life. The last two years I have increased my income 60% in 2011 and 35% over that in 2012 using Kevin's training, you need to be there. "

Bryan Lenihan, Chicago, IL



People think what worked in the past will work again. Instead what happens is, "I'm sorry, I'd love to but I can't."
At Influence: Boot Camp, I'll show you how you can know which will work and which won't next time out.
You're about to find out why "proven ad copy" worked for them and not for you. Then I'll show YOU WHAT TO DO INSTEAD!
You'll find out why the same exact website layout died for you and made them wealthy.
You'll find out why the presentation they gave knocked them dead and yours fell flat. Then I'll show you what to do in response!
You'll find out why you said the same thing that crushed it for them and got crushed for you.
Now, I show you exactly what to do.

"Now It's YOUR TURN You Hear "Yes"
Sometimes the words matter. Sometimes they matter a lot. Most of the time, they have very little to do with the outcome of much of anything. The more influential you are, the more valuable those situations where words matter, matter even more.
The Power of Influence will emanate from within or it won't.
Your Power Meter is registering or not.
It all begins with being an Influential.
It's time to be in control.
1) You are an Influential Force
...and if you aren't now, you will be after you implement what you learn.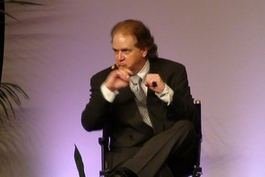 This is one of a few things you are about to learn which I've never revealed in the past.
It begins with what you think, do, activate, and set into motion before the encounter. For me this is more time intensive than anything that ever happens face to face.
You're going to learn a literal step-by-step process of what to do before you leave your office or home to meet whoever you're going to be connecting with.
The process is comprehensive. I've never had a serious opportunity to open up about this in the past. It is, after all, rather personal. What happens prior to First Contact is big. Is it the most important piece of the influence puzzle? In most situations, the answer is of course, "yes."
Thus, as far as everything that leads up to an encounter, we're going to go there in depth. I will give you detailed examples from various aspects of life. I've never read about this in a book or seen it demonstrated or even talked about. It is what makes YOU the most important influential factor when you meet them. That's rarely the case with 99% of Influencers.
Operating at random is no longer optional.
I will physically demonstrate this Pre-Contact phase in each detail, as if you are NOT in the audience. I will walk you through the most intimate thought sequences and patterns of behavior that generate elements of Self that people want to stand next to instead of in opposition to.
"How important is Influence: Boot Camp? A lot of attendees have their story about making large sums of money. I used one of Kevin's methods and I put $5200 back in our small business that was 'written off' by someone who didn't understand influence. I also saved $11000 in re-negotiating a lease contract that was already in place. Another of Kevin's simple but potent methods. All of that was done in less than 90 days. This is real and tangible money that we have been able to put back into our pocket and our business. Kevin Hogan is the real deal. His Boot Camp is a wonderful experience but it isn't some 'feel good rah rah' event... it is the latest of what works with influence and persuasion. Make the time to sign up for Boot Camp, you will be glad you did. See you there."

G.E. Moon II, President, Abundant Health Center, LLC



This isn't about being "prepared," or knowing your material, or what you are going to say. It goes far beyond any surface structure. It's the one "hard to put a finger on it - factor" that people ask me about most. "But I'm not you, how do I do that?" You'll know before lunch on Wednesday!

I want to take you through more than a few real life scenarios. Before the big meeting, before going to The Club. Before seeing the client. You're going to find out what is at the core of the influential person and how to wrap your Self around that core and then bring it out of your home or office into the real world.

I want you to exude authority, magnetism, certainty, knowledge, competence and command respect.
2) First Contact
After you have become a serious force from within, you must identify with the other person or group. You're now arriving at the office, the date, your presentation, your negotiation.

What specifically has to happen at First Contact? Is this the part that is about what you should wear? Sure. That matters. Is this the part where we deal with "breaking the ice?" Yes. That's a tiny piece, as well. But anyone can read a book about impression management and be able to pull that off. First Contact is critical.

It really encompasses the other person falling into you. These early moments are where you meet them in their world and then you take them to another world. This isn't anything like rapport. First Contact is respect, appreciation and rapture.

This moment is significantly different from what you have in mind right now. The thing of it is, the moment could be contentious and difficult for the other person. It could be difficult or unsettling for you. You're about to experience just how to shift those contentious moments and jettison them when necessary.

Each element will be demonstrated.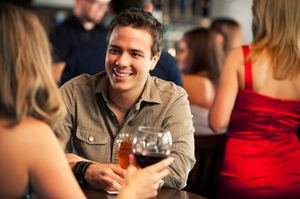 You'll get an opportunity to engage in a few important First Contact experiences after they've been demonstrated by me at the front of the room. What might have been "uncomfortable yesterday," now becomes rather S.O.P. and familiar.
This is a skill you can model from what you've experienced and really meet someone in a way that causes them to perceive you in a more valuable light.
3) Identification
Some experts will argue that Identification is the most important aspect of influence. It's certainly the single most misunderstood element of influencing others.

People want to do things with and for those for whom they feel connected to. This is not about rapport. Identification occurs when there is an almost unyielding connection. Identification remain relatively constant through time.

I demonstrate how to create Identification between you and almost any other person. I'll show you the common mistakes people do trying to identify with others. You'll see how to instantly eliminate all of them.

Beyond the surface, there is also a mental framework that is necessary to actually accomplish this outcome. It's not simply finding out whether they are a Christian or a Jew. It's not about Republican vs. Democrat. It's far more profound than that. It's much more powerful than a surface connection.

It's here, in this moment, that the other person will do almost anything for you. Or at least they will if you have mastered connecting the identifying threads between you and them.

The probability of people complying with you when they identify strongly with you (and yes there are definitely links, some links that are weaker than others) is dramatically increased. With some aspects of identification in certain contexts, it's very, very difficult to fail at gaining agreement.
4) Changing their Frame of Mind and then Changing their Mind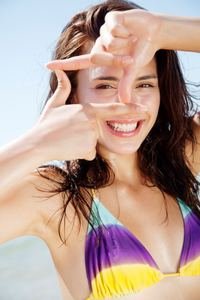 This is probably the most difficult of the elements of influence and once again, no one talks about it in a fashion that matters in causing people to want to have you there with them.

You're going to learn effective and predictable methods to change frames and change minds. I'll personally demonstrate numerous examples and then let you do this.

You'll find out how to take the person from a defensive state of mind to a compliant or agreeable state of mind in as little as 20 - 40 seconds, or as much as a few minutes.

This element requires a significant amount of precision in your preparation (as you will learn in #1 above, on day one). Once you have this skill, your ability to influence is elevated.

Intentional State Transformation is a strong skill to master. The goal is not ever to take someone from being sad to happy in an instant. That's not psychologically sound. But the ability to consistently and predictably move someone from distrust to trust is instantly useful and you'll be able to do just that and you WILL do that at Boot Camp.
5) Timing
Timing can be everything. Whether you ask in this moment or the next. Whether you leave a pause here...or.....here. It's important to have a timing style that is unique to your Self, but you must know how to use timing.
Things like the day you ask for the date, the time of the day, the time of the month, the time on the wall, they all matter. They matter a great deal. Understanding self regulation alone can dramatically allow you to be more influential. Timing includes but goes beyond these important factors.
You want to know when to pause. You must know how long to pause. You must know what to say or do when a pause is complete. You want to know how to learn to develop a repertoire of timing tools. You will do just this and you'll get a chance to see them demonstrated before you get to actually use them in the real world. You will quickly find out the difference between what works and why.
Timing factors in influence go beyond the moment. They go into the past and into the future. You'll need to access the past and the future quite often in influence. You'll learn how to do it. Then you'll see it demonstrated. Then you'll get a chance to do it your Self.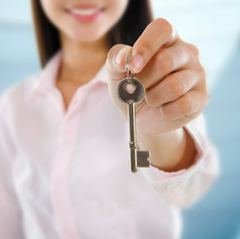 6) The Keys to the Building
When you ask for the keys to the building, just because you asked, you want the person to hand them over. Being able to project that deserved trust without offering it up front, is critical.

How do you cause people to trust you without somehow "insuring" it?

When this is demonstrated and you've replicated it, you'll generally have the keys simply by holding your hand out.
7) Reducing or Defusing Reactance
Reactance is the fear of being manipulated to where something will be lost. That something could be the freedom of choice. It could be losing choices or options. Reactance is also the fear of being manipulated and by extension facing the consequences of being manipulated.

When you are taken advantage of, you feel embarrassed or humiliated. Those feelings you've experienced in the past trigger memory circuitry in what the brain perceives as similar situations far into the future.
Reactance is not an "objection" to your proposal. It's their PAST talking to you. They don't even know what they are saying! It's 10 times bigger and it's something that generally requires contextual change to turn a "no" into agreement.
That sounds easy but it's not always easy to make that happen in real life.
I will demonstrate many examples of reactance. You'll see how to overcome this greatest of all fears and you'll have a catalog of ways to reduce resistance when you don't have the opportunity to completely change the context.
The reason people experience "no" more often than not is caused by reactance. Without pulling the plug on reactance, the greatest "pitch" in the world, delivered by the cutest face in the room, with all the perfect triggers will be fruitless.
You'll get a chance to feel reactance and you'll see why it is so difficult to overcome for people who have never been taught what it is. This invisible force field can be turned off and in fact it can be used to your favor in some but not all cases.
This will be... rather exciting.
8) My Personal Favorite Techniques
Attention Getting Behavior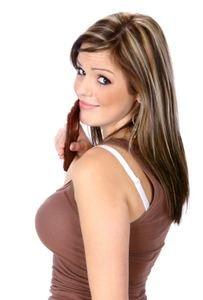 The magician learned to take your attention from one thing and place it squarely on another.
You are in a world filled with distractions.
You are The Chocolate Bar.
Through all the distractions you must cause people's attention to fall onto you.
Don't worry very few people even notice she's holding The Chocolate Bar. The time to worry is when that's you in real life when the chips are down and it all really matters. Be prepared to learn technique after technique to increase compliance and build long term relationships.
These are my favorite "techniques." These include the pieces of behavior I personally default to when my nonconscious is running the mind. They are also those that I remind myself to use when I really need someone to comply and for some reason 1 - 7 above didn't accomplish that goal.
The techniques are all tested and proven. Some are brand new and some are simply the most effective things you can do in any given moment to cause someone to move forward with whatever it is you are suggesting.
I demonstrate technique after technique during Influence: Boot Camp. You'll replicate many that can be tested before the end of the event. The rest you'll take home.
An Influence: Boot Camp - Celebration Gift ... for you ...
I've invited a few of my closest friends to give you a truly useful gift. I've personally selected them all.

I've asked my good friends at InfluenceOlogy to co-host Influence: Boot Camp and have Roberto Monaco one powerful module each day that includes guarded and very specific niche material. All at my special request. Jeff Paro and Roberto Monaco have been good enough to oblige and they will be available to you each day to ask questions, get new approaches, strategies and tactics. I suggest you take someone to lunch....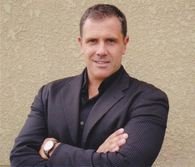 Roberto Monaco arrived in America in 1995 with no money, no connections, no friends, and more importantly, he couldn't speak English. By 2002, he was a full-time speaker, coach and trainer, and today he has conducted more than 3,200 presentations for corporate America and over 100 presentations in Brazil.

He has worked with the Anthony Robbins Companies for 6 years and from 2004-2007, he was the top producer and revenue generator in the country. From 2005-2008, Roberto also coached and trained all the other Peak Performance Strategists at the Anthony Robbins Companies.

Roberto is the author of Video Marketing Content, How To Create A Presentation In 20 Minutes.

Roberto Monaco presents five packed modules to propel your persuasive power.

Roberto along with his partner and creative genius Jeff Paro, are co-founders of the rapidly growing InfluenceOlogy. InfluenceOlogy specializes in video and group persuasive presentations.

I - The Inner Mind of The Master of Influence

In this 60-minute presentation you will learn:
How the most influential people in the world think

How to effectively "model" the thinking process of your role models

How to create a replicable process to increase your or your team's performance

How to increase the likelihood of achieving your outcomes.
II - Presentation Engineering: How to Develop a Presentation that Sells (2 hours)
In this 2-hour presentation you will learn:
How to build a presentation that sells .

How to structure a presentation using "emotional engineering" .

How to save hours when preparing your next presentation.
III – Structuring Your most Compelling Story for Captivation, Bonding and the Long Term Connection
In this 60-minute presentation you will learn:
Advanced strategies that the best storytellers use to make millions!

How this unique story works and why it will help you influence better and faster.

How to find, organize and deliver this incredible story.
IV- The Charisma Effect: An Introduction

In this 60-minute presentation you will:
Why charisma will help you get anything you want

The behaviors that stop people from being charismatic

How to create a replicable process to increase your or your team's performance

Tools and exercises to improve your charisma immediately.
V - SlideFluence: The Art And Science Of Presenting With Slides

In this 60-minute presentation you will learn:
How to increase your conversions with slides

How to avoid the 10 biggest mistakes when presenting with slides

When you should use slides and when you should not

The secrets to develop slides SUPER fast.

Tonya Reiman is a Best Selling Author, Body Language Expert and television personality.
Tonya over the past decade has had a television viewing audience of approximately 5,000,000 in the United States. Her Keynote Speeches are consistently well received by 1,000 – 2,000 ravenous fans. Now Tonya is co-hosting Influence: Boot Camp with Kevin Hogan and she brings to you what she teaches corporations…but at a fraction of the cost.

Tonya gives you five densely packed and entertaining presentations in March.

I. Charisma 101

Instant Impressions

In this first module, you'll learn how to put the best you forward. On day one you find out how to be perceived in the most pleasingly possible light. Now their impression of you in those first few precious seconds is going to be overwhelmingly positive.

You're going to find out why people instantly feel a gut reaction about you based on that that first glance.

More important than making a "great first impression" is learning to "put on your Block Face." The Block Face allows you to generate your own poker face when you most need it. Sometimes you don't want to give away your inner secrets – and you don't have too. This acquired ability is critical in both business

and personal relationships. Now you control the flow of your information and what you allow others to know about you.

And perhaps best of all you're going to discover how to cloak your assumptions about others and find out how to gain a real understanding of their true intentions.

II. Gesture Management and Perception

Are you offending others and not knowing it?

Although many gestures are the same, some differ from culture to culture and that means that your gestures are read differently by each person you interact with. What is endearing to one person is potentially offensive to another. Now you will be able to stop those misunderstandings from happening before they start.

You're going to learn to analyze the gestures that you see on an everyday basis.

Random acts of learned habits can often preclude you from seeing a person's true intentions. After learning several key points on how best to interpret others, you'll find your relationships begin to change in significantly positive ways.

III. Deception Detection

In this all important third module Tonya explains how it is that most people deceive 3 times in a 15 minute conversation. You're going to gain the upper hand in this presentation where you find out how to put your finger on the deception and decide for yourself whether it matters or not.

Here you will learn where the deception lies ironically based on an individuals truth signals. Detecting deception can save your money, your relationships and maybe even your life.

IV. Spatial Presence for Maximum Charismatic Influence

Strategically using the space around you and the other person or group of people is what helps you generate feelings of comfort and familiarity in others. Meanwhile you become aware of how the use of space by others and how that spatial consumption reveals secrets about their intentions and mindsets. Now you'll use space to your advantage.

You'll find building rapport easier and breaking rapport to be a rare occurrence going forward.

V. The Voice & The Battle of the Sexes

Two voices that are often misused and abused are your submissive and competent voice. Learn how to use these voices to accomplish your outcomes in most any communication.

Men vs. Women?

The differences between how men and women think and process information can be dramatic. These differences are demonstrated regularly in our use of nonverbal communication. Assuming that men and women think and therefore respond "alike" is one of the biggest mistakes people make. This simple mistake can ruin relationships and destroy business opportunities.

Now you'll learn how the 3 lb. enigma above your shoulders differs in creating your thoughts and views from those of the opposite sex. A few simple changes in your nonverbal approach can make the male/female interaction a much smoother one.
The Body Language Action Plan
Tonya's above and beyond module brings together all of the new distinctions from these unique presentations. This allows you to create an action plan for Charismatic Communication that will be implementable from the moment you leave the room.
FIRST TIME EVER!
Then the heat gets turned up! Tonya Reiman joins Kevin Hogan on stage to demonstrate what to do and how to respond in life's most difficult and stressful situations.
Kevin and Tonya role play criminal, relationship, corporate investigation scenarios and the toughest of sales situations. They finish it off with the proper way to behave when the sensitive information or secrets you are about to say are being recorded on video.
How to CYA when the Spotlight's on YOU
Have you ever been put on the spot when someone misunderstood you or accused you of something you didn't do. Have you ever been in a super high pressure situation where your answers to sensitive questions are going to made public. If it hasn't happened to you yet. It will soon. In this unique segment, Kevin Hogan and Tonya Reiman show you how to handle yourself in the most difficult situations that people fear most.
You'll find out when to use silence as a weapon.
How to use specific body language tactics to show your strength and innocence.
Three ways to use your voice to capture your opponent's credibility.
How to create a compelling perception of your confidence, credibility and caring.
Never before revealed techniques for turning a disaster into a goldmine.
Four Days to Set Out on the Path of The Influence Master!
Entrepreneur? Influencer? Employee? Spouse? Parent? Salesperson? Professional Person? Therapist? Trainer? Marketer?
Influence: Boot Camp is going to help you gain the most advanced techniques of influence and persuasion. You are going to learn to utilize the techniques and strategies of gaining compliance to change the perception and behavior of others in a completely unconscious way.
You are going to learn and be able to walk away with everything you've ever wanted to know about persuasion techniques, gaining compliance, making the sale, getting the date, and generating the answer "Yes!" from the mouths of everyone you meet.
Each day you break new ground, learn new techniques and strategies for building revenue, relationships and personal accomplishment while effectively and effortlessly influencing those in your presence.
The material in this boot camp is fresh, exciting, effective and most often NEW!
You are going to walk out of the room with a sense of personal mastery.
You or your people will always know what to do next.
You will be able to hear "yes" almost any time you choose to.
You will build your business, increase your sales, learn to motivate yourself and others and gain compliance in virtually every situation in life.
"Do You Offer a Money Back Guarantee?"
Yes! Return your manual and notes immediately before I close the morning session on the first day of the event and your tuition will be refunded on the spot. No exceptions will be made. You will not simply be blown away but you will be able to engage each and every skill you learn. That's how important this is to you...and to me.
Get It All Straight from The Source
You already know my book, The Psychology of Persuasion, is the number two best selling book about persuasion of ALL TIME. (Be patient...the other guy had a 13-year head start...) Now I'm taking you on a fun and exciting four-day event that will give you absolute certainty and confidence in every situation you meet up with.

There is a great deal of material in this boot camp is fresh, exciting, effective and NEW! If you've been in the training room with me, you haven't seen most of what you are about to learn. This is the first time almost all of it has ever been presented!
Choose The VIP - or - The Deluxe Package for Influence: Boot Camp!
Influence: Boot Camp is $4,995 at the door.
Early Registration is extremely important to our planning so you will receive a deep discount if you register today.
VIP Package $3,995

Enjoy a relaxing full breakfast buffet before you walk in the door each morning. Complements of Kevin.


Influence Advisory Consulting Calls Be part of an elite group of influencers that will meet once each month for six months on a teleconference to get the latest in influence research and developments. Six (6) sixty-minute sessions. $600 Kevin's gift to you.

Receive TWO Boot Camp Participants-only certificates (codes) for 50% off the ALREADY DISCOUNTED PRICE of ANY PROGRAM in the store. You'll save from $30 to $1,998.50 depending on your choices. Kevin's gift to you.

Mammoth Boot Camp Manual that you'll have forever as a desk top reference. Kevin's gift to you.

AND

Your name will block off two full hours on Kevin's appointment calendar! You will take advantage of TWO 1-on-1 FULL HOUR telementoring sessions with Kevin. Telementoring is a full power experience and Kevin's $1000/hr. fee for consulting has proven itself over and over. This once in a lifetime opportunity is included with your VIP Package! $2000 Kevin's gift to you.
VIP Package only $3,995!

If you'd like, you can pay only
$695 today, plus 5 easy installments of $675!

or
... if you prefer go ahead and take advantage of this one time opportunity ...
Deluxe Package for only $2,495
Please accept these gifts as part of The Deluxe Package when you register today:

Enjoy a relaxing full breakfast buffet before you walk in the door each morning. Complements of Kevin.


Influence Advisory Consulting Calls Be part of an elite group of influencers that will meet once each month for six months on a teleconference to get the latest in influence research and developments. Six (6) sixty-minute sessions. $600 Kevin's gift to you.

Receive TWO Boot Camp Participants-only certificates (codes) for 50% off the ALREADY DISCOUNTED PRICE of ANY PROGRAM in the store. You'll save from $30 to $1,998.50 depending on your choices. Kevin's gift to you.

Receive TWO certificates for FREE half-hour coaching sessions with Kevin Hogan. Not a staff member. With Kevin. Ask Kevin to help you take what you've discovered at Boot Camp and make it a reality. Whether you want the final power boost on your sales presentation, help with your sales letter or the right strategy for getting what you want in life, you'll get it as a gift for being an Influence: Boot Camp Participant. $1000 Kevin's gift to you.

Mammoth Boot Camp Manual that you'll have forever as a desk top reference. Kevin's gift to you.
Total of Kevin's gifts to you if you were to pay retail today? $3,648.50 +
Deluxe Package only $2,495!

If you'd like, you can pay only
$495 today, plus 7 easy installments of $295!

P.S. There are no comps, passes or further discounted admissions.
Money Back Guarantee!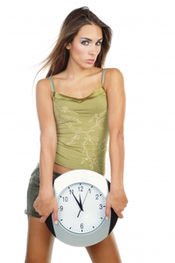 If for any reason you are not satisfied with your first half day of Influence: Boot Camp, return your manual and notes immediately before I close the final morning session on the first day before lunch and your tuition will be refunded on the spot. No exceptions will be made.
Reserve Your Place for the Rest of Your Life, Today!